Controversial Gesture Occurs After Spain's Women's World Cup Win; Star Footballer Expresses Discomfort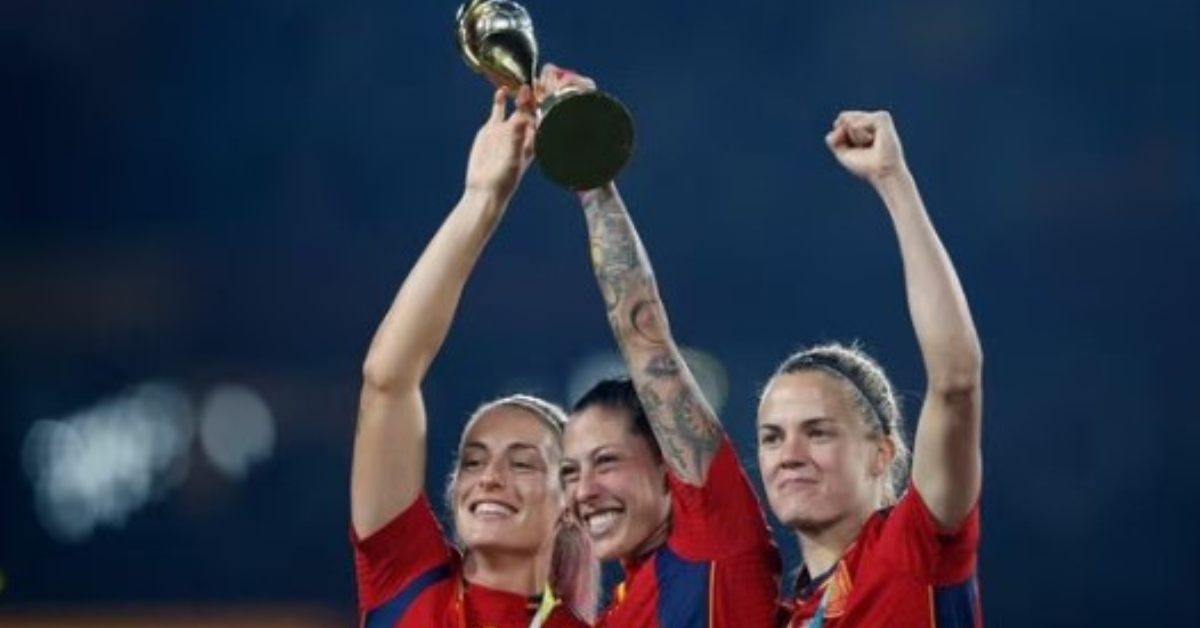 The aftermath of Spain's triumphant victory in the Women's World Cup has been overshadowed by an unexpected and controversial moment involving Luis Rubiales, the President of the Spanish Football Federation, and midfielder Jenni Hermoso.
In the wake of Spain's historic win in the tournament, a decisive milestone for the nation, Luis Rubiales found himself at the center of attention due to an unforeseen gesture. During the medal ceremony that followed Spain's tense 1-0 victory over England, a moment of elation between Rubiales and Spain's midfielder, Jenni Hermoso, unfolded.
In the midst of the celebratory ambiance, an image emerged capturing Rubiales and Hermoso sharing a kiss on the lips. The photograph quickly circulated across various social media platforms, triggering a mixture of both commendation and criticism from the public.
The incident has sparked conversations about appropriate conduct and personal boundaries, especially given the high-profile nature of the event. Importantly, amidst the diverse reactions, it has come to light that the star footballer, Jenni Hermoso, expressed her discomfort with the unexpected kiss.
The surprising post-victory embrace involving the Spanish Football Federation President has thus stirred discussions about respect, consent, and the impact of such gestures in the realm of sports and beyond.
BY-Sahiba Suri