City pre-season tour South Korea"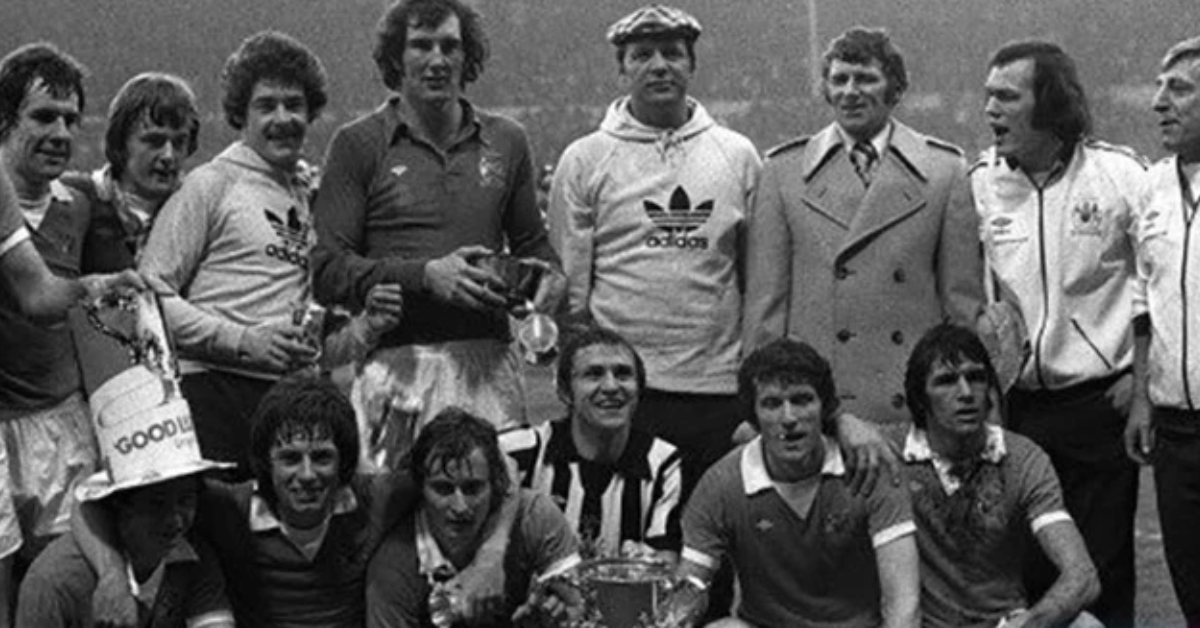 City pre-season tour South Korea"
Already celebrating victories against Yokohama F. Marinos and Bayern Munich in Japan. Before the final friendly against Atletico Madrid in Seoul, they reflected on their 1976 tour of South Korea, the last time they visited the country.
In their first match, City faced South Korea B XI, resulting in a 4-2 defeat after an intense game with high tackles and a player's red card. Dennis Tueart scored City's first goal before being stretchered off due to injury.
Two days later, City played against South Korea National XI and displayed a strong performance, winning 3-0 with goals from Mike Lester and a brace from Kenny Clements in front of a massive crowd.
The tour concluded with another 3-0 victory against South Korea National XI, with Paul Power and Dennis Tueart contributing to the triumph. This tour marked the end of an exceptional season for City, which included a League Cup win and a second-place finish in the First Division.
As the current tour reaches its climax, City's fans and football enthusiasts worldwide find themselves engulfed in a whirlwind of anticipation and excitement ahead of the upcoming season. The footballing juggernaut that is Manchester City is gearing up for a formidable challenge as they prepare to defend their Premier League, Champions League, and FA Cup titles.
The atmosphere around the Etihad Stadium is electric, with fans eagerly awaiting the return of their beloved team to domestic and European action. The club's unprecedented success in recent years has set the stage for a thrilling campaign, as they aim to maintain their stranglehold on English and European football.
The Premier League, often regarded as one of the most competitive football leagues in the world, will witness City's relentless pursuit of yet another domestic title. With a squad boasting world-class talent, a tactically astute manager, and a commitment to playing beautiful, attacking football, City's journey to retaining their Premier League crown promises to be a spectacle in itself.
Meanwhile, the UEFA Champions League, the pinnacle of European club football, continues to elude the grasp of the blue half of Manchester. Despite their domestic dominance, City has yet to capture the coveted trophy. However, with their continued investment in top-tier players and a strategic approach to the tournament, City fans have every reason to believe that this could be the season when their European dreams come true.
The FA Cup, with its rich history and tradition, remains a competition close to the hearts of football aficionados. Manchester City, with their flair and prowess on the field, will undoubtedly aim to make their presence felt in this iconic tournament. The magic of the FA Cup often leads to dramatic encounters, and City's pursuit of silverware in this competition will be closely followed by fans and pundits alike.
As City's players put in the hard work on the training ground and the coaching staff fine-tunes their tactics, there's a palpable sense of unity and purpose within the squad. The fans, known for their unwavering support, are ready to paint the Etihad blue once more and create an intimidating atmosphere for visiting teams.
In the world of football, there are few challenges as daunting as defending multiple titles across various competitions. However, Manchester City has shown time and again that they have the talent, determination, and winning mentality required to excel on all fronts. The upcoming season promises to be a rollercoaster ride of emotions, breathtaking goals, and unforgettable moments as City strives to etch their name even deeper into the annals of footballing history.
So, as the current tour reaches its climax and the new season dawns, the stage is set for Manchester City to embark on a thrilling journey that could see them conquer the Premier League, the Champions League, and the FA Cup once again, leaving an indelible mark on the beautiful game. The excitement is building, the expectations are high, and the footballing world watches with bated breath as the defending champions prepare for yet another remarkable campaign.
For more related updates visit our official website .
By- Sahiba Suri