Sanchez Nominated for Premier League Save Award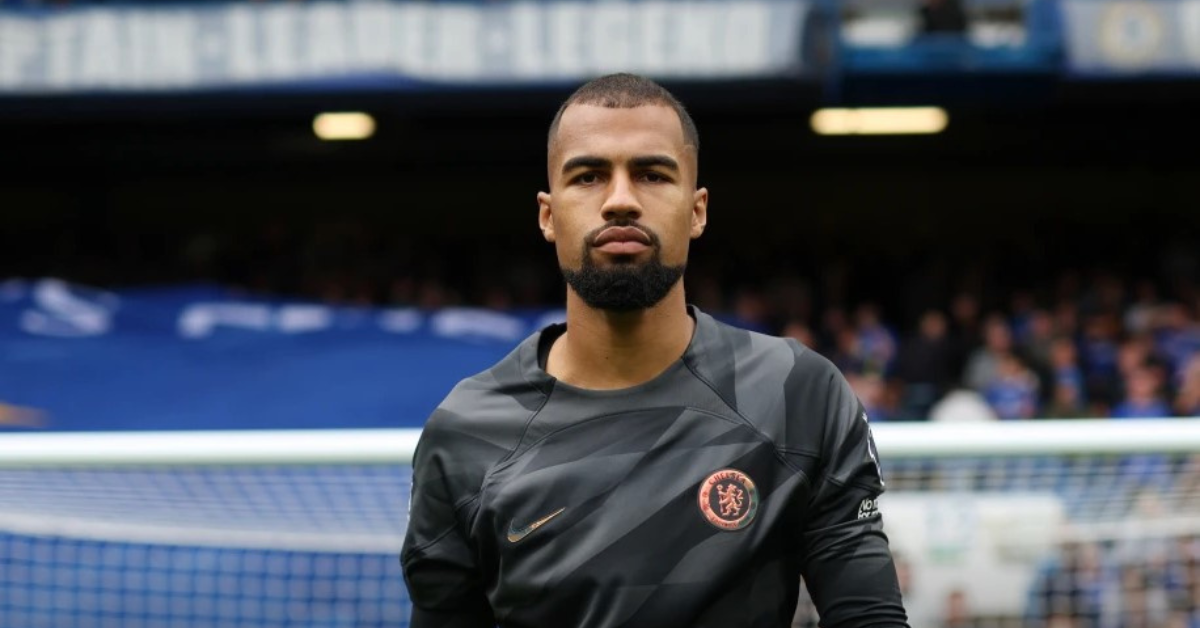 Sanchez Nominated for Premier League Save Award
Chelsea's goalkeeper, Robert Sanchez, has earned a spot among the nominees for the Premier League Save of the Month award for September. Despite Chelsea's 1-0 defeat to Aston Villa in that month's last league game, Sanchez made two remarkable saves that caught the attention of fans and pundits alike.
The match against Aston Villa was a closely contested one, and Sanchez's performance between the posts was crucial to keeping Chelsea in the game. The Spanish goalkeeper showcased his shot-stopping abilities with two outstanding saves, preventing Villa from taking the lead.
The first of these impressive stops came when he denied Lucas Digne's attempt to open the scoring. Digne's shot seemed destined for the back of the net, but Sanchez's quick reflexes and expert positioning allowed him to make a crucial save and keep the scores level.
The second save that earned Sanchez a spot among the nominees was a stunning display of his athleticism and agility. Nicolo Zaniolo, a dangerous attacker for Aston Villa, found himself in a prime scoring position after Boubacar Kamara headed a Villa corner back into the danger zone. Zaniolo's close-range volley was powerful and looked certain to find the back of the net, but Sanchez had other plans.
With lightning-fast reactions, Sanchez leaped and extended his strong hand to tip Zaniolo's powerful shot over the crossbar. It was a breathtaking save that left both teams and fans in awe of his goalkeeping skills.
While the match ultimately ended in a 1-0 defeat for Chelsea, Sanchez's heroics between the posts did not go unnoticed. His remarkable saves kept Chelsea in contention throughout the game and showcased his ability to make crucial stops even in challenging situations.
Sanchez's inclusion among the nominees for the Premier League Save of the Month award is a testament to his shot-stopping prowess and his impact on Chelsea's defensive performances.
The Premier League Save of the Month award recognizes exceptional goalkeeping moments in the league. It highlights the skill and athleticism of the goalkeepers who make remarkable saves to deny opposition teams from scoring.
Sanchez faces stiff competition from other top-flight goalkeepers in the race for the award. Jordan Pickford (Everton), Guglielmo Vicario (Tottenham Hotspur), Ederson (Manchester City), David Raya (Arsenal), and Alisson (Liverpool) are among the fellow nominees.
The award has become a prestigious accolade for goalkeepers in the Premier League, showcasing the importance of their role in the success of their respective teams.
As the competition for the Premier League Save of the Month award heats up, fans eagerly await the announcement of the winner. Whether or not Sanchez secures the award, his remarkable saves in September have already cemented his reputation as a top-class goalkeeper in the Premier League. Chelsea fans can take pride in having a shot-stopper of Sanchez's caliber guarding their goal.
By- Sahiba Suri