Reece James' Impact: Pochettino's Insights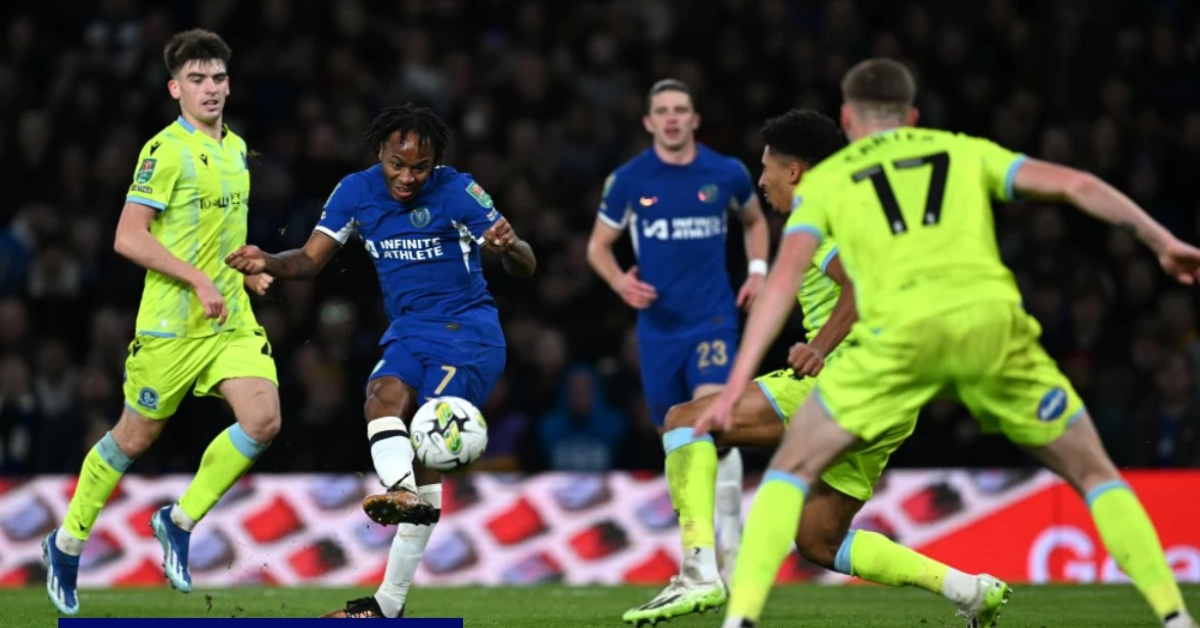 Mauricio Pochettino Reflects on Reece James' Impact After Carabao Cup Progress: A Crucial Victory for Chelsea
In a recent Carabao Cup match, Chelsea secured their place in the quarter-finals with a resounding victory over Blackburn Rovers. While this win provided a significant boost to the team's morale following a weekend defeat, manager Mauricio Pochettino also underscored the paramount importance of captain Reece James' return to the starting lineup.
Pochettino's Emphasis on Clinical Excellence and Long-term Confidence Building
Pochettino didn't shy away from addressing the need for his team to improve their clinical finishing in the final third. Despite creating numerous goal-scoring opportunities, he acknowledged that such improvements take time to develop and build confidence within the squad.
Player Rehabilitation and a Pre-Season Game Vibe
This match marked a crucial moment for players like Benoit Badiashile and Reece James, who made their way back into the starting lineup after recovering from injuries. Pochettino likened the situation to a pre-season game in November due to the significant changes in the team's composition.
Managing Reece James' Return and His Captaincy Significance
Reece James played for an hour during the match, and Pochettino emphasized the importance of carefully managing his return. Fatigue began to set in for James after the 50th minute, prompting the coaching staff to substitute him, prioritizing his well-being and minimizing any potential risks. As the team's captain, James' fitness holds great importance, and Pochettino commended him as one of the world's premier full-backs.
Balancing Temptation with Caution for Reece James
The temptation to play Reece James for the full 90 minutes is evident, given his immense skill and contribution to the team. However, Pochettino stressed the necessity of a gradual approach to ensure James can withstand the rigors of multiple matches.
As Chelsea anticipates the next round in the Carabao Cup, they are also preparing for forthcoming critical matches before the international break, further emphasizing the careful and strategic management of their star players.
For More Related Updates Please Visit Our Official Website
By- Sahiba Suri