Pochettino Reflects on Chelsea's Defeat and Card"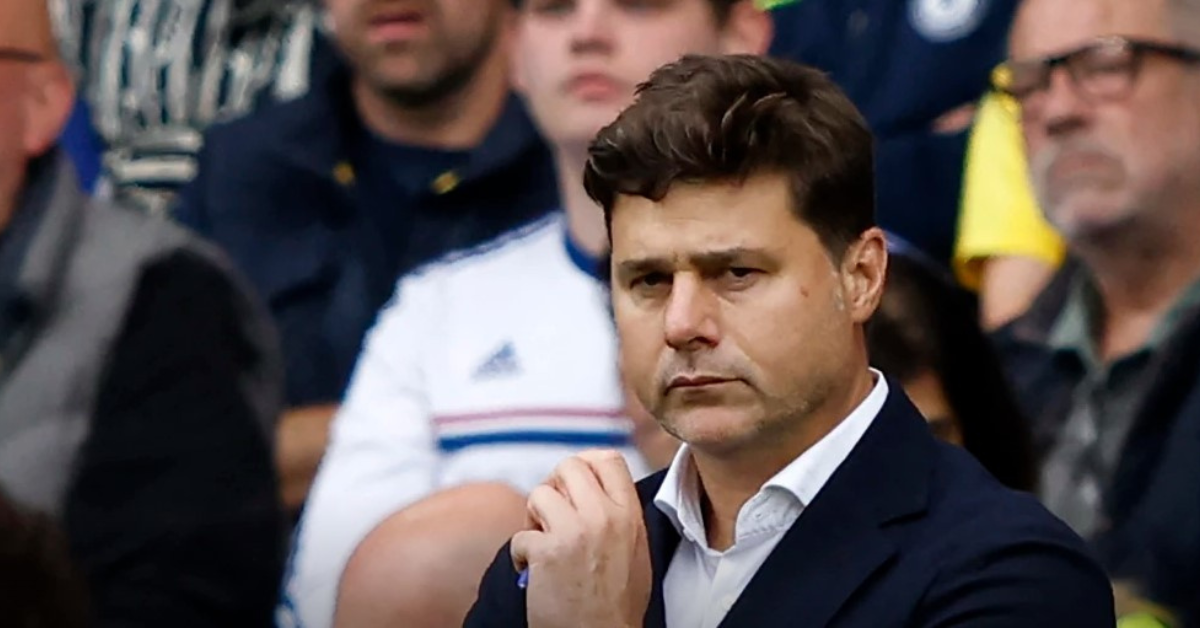 Pochettino Reflects on a Game of Two Halves and Two Cards
Mauricio Pochettino, the manager of Chelsea, found himself reflecting on a challenging match that ended in a 1-0 Premier League defeat to Aston Villa. The game, marked by a red card and a series of opportunities, left Pochettino with mixed feelings.
First-Half Dominance
For the majority of the game's first hour, Chelsea displayed dominance on the field. Both goalkeepers, Robert Sanchez and Emiliano Martinez, made impressive saves to maintain a level score. Chelsea controlled the game during this period, but their fortune would soon change.
The Turning Point
The pivotal moment arrived with a red card for right-back Malo Gusto. Initially, the referee, Jarred Gillett, issued a yellow card, believing Gusto's challenge was worthy of a lesser penalty. However, VAR intervened, and the decision was revised to a red card. This gave Aston Villa a numerical advantage that they would later exploit to take the lead.
Pochettino emphasized the game's turning point, stating, "For 60 minutes with 11 against 11 and then the rest with 10 men, it's two different games." He acknowledged the element of bad luck, both in terms of chances created and the red card incident.
Accepting Reality
Despite the unfortunate turn of events, Pochettino stressed the importance of accepting reality. He pointed out that the team was creating opportunities and fighting relentlessly, even with a numerical disadvantage. The manager commended the players' determination and urged calmness in the face of adversity.
Pochettino said, "We need to be aware of what is going on, but at the same time, we need to be calm because the team is creating, the team is alive, the team is fighting in every single action."
Taking Responsibility
Pochettino refused to shift blame onto Malo Gusto for the red card incident. He emphasized the need for the team to take responsibility collectively. "We cannot blame the referee or the VAR," he stated. "In this situation, we need to act in a different way."
Regarding Nicolas Jackson's fifth booking in the Premier League, Pochettino acknowledged the young player's learning curve. He emphasized the importance of growing as a team and learning from experiences.
Looking Forward
Despite the challenges faced, Pochettino remained optimistic about the team's growth and development. He highlighted the need to focus on positive aspects and continue the learning process.
Pochettino concluded, "We are a young team in a process that they need to learn all together. It's difficult to talk about positives when you lose, but we need to talk about positive things, we need to keep the positive things."
While acknowledging the current situation, Pochettino expressed confidence in the team's future performance. He recognized that every loss hurts but emphasized the ongoing process of growth and improvement.
For More Related Updates Visit Our Official Site .
By- Sahiba Suri