Chelsea Women's pre-season training camp in Portugal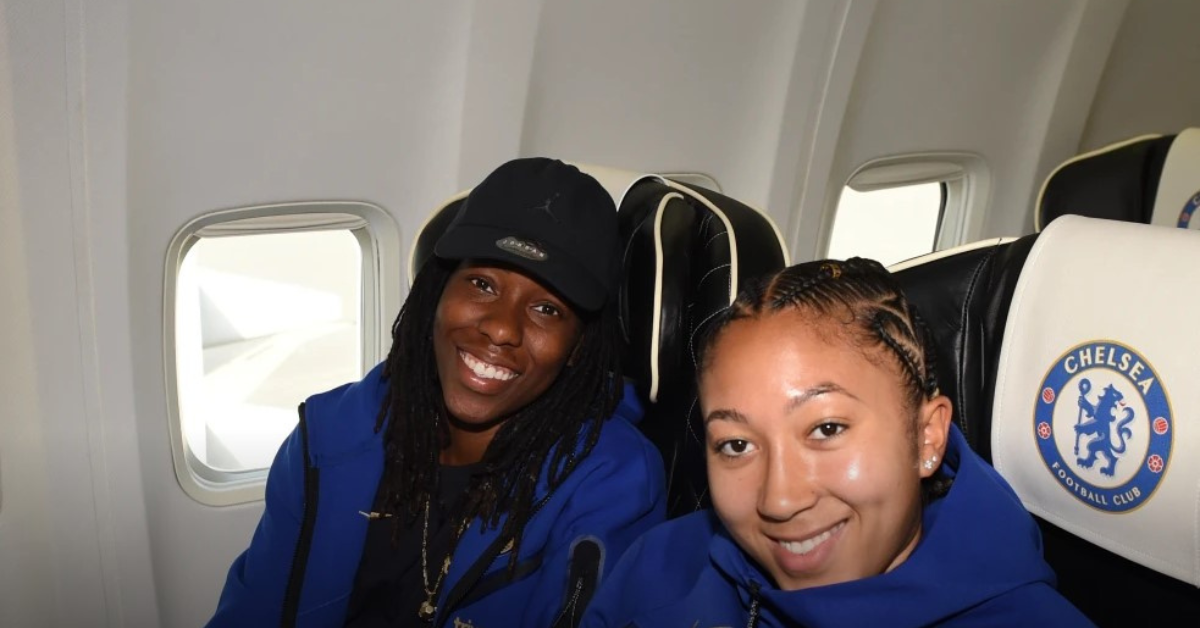 Chelsea Women's pre-season training camp in Portugal
Chelsea Women's team has touched down in Portugal for a pre-season training camp, marking a significant step in their preparations for the upcoming 2023/24 campaign, which is set to kick off in less than a month.
Prior to their departure to southern Europe, the Blues had a productive training session at Cobham on Tuesday morning. This training camp not only provides an opportunity for rigorous training sessions on the pitch but also serves as a crucial period for players and staff to regroup and strengthen their cohesion after the summer break.
The team's first competitive pre-season match showcased their readiness for the challenges ahead. Facing a resilient A.S. Roma side at Kingsmeadow, Chelsea Women put on an impressive performance, securing a 3-2 victory. Guro Reiten and Lauren James found the back of the net before a dramatic stoppage-time winner from Aggie Beever-Jones sealed the victory. This win was a testament to the team's commitment and determination, setting a positive tone for the upcoming season.
As Chelsea Women settle into their training camp in Portugal, the focus will be on fine-tuning their skills, building tactical cohesion, and ensuring peak physical fitness. The training pitches of southern Europe will provide an ideal backdrop for these preparations, as the team aims to make a strong start in the 2023/24 campaign.
The summer break has offered players an opportunity to recharge and rejuvenate, and now they are ready to come together as a cohesive unit, under the guidance of their coaching staff, to strive for success in the upcoming season. The pre-season training camp in Portugal is a crucial part of this journey, offering the chance to set the tone for what promises to be an exciting and competitive campaign.
As the 2023/24 season approaches, Chelsea Women's team is poised for the challenges that lie ahead. The training camp in Portugal is not only a vital period of preparation but also a time for bonding and unity, where the foundations for success are laid. Fans can look forward to an exciting season as the Blues aim to build on their recent achievements and continue to shine on the domestic and international stages.
For more related updates visit our official website .
By- Sahiba Suri