Chelsea Women's manager Emma Hayes .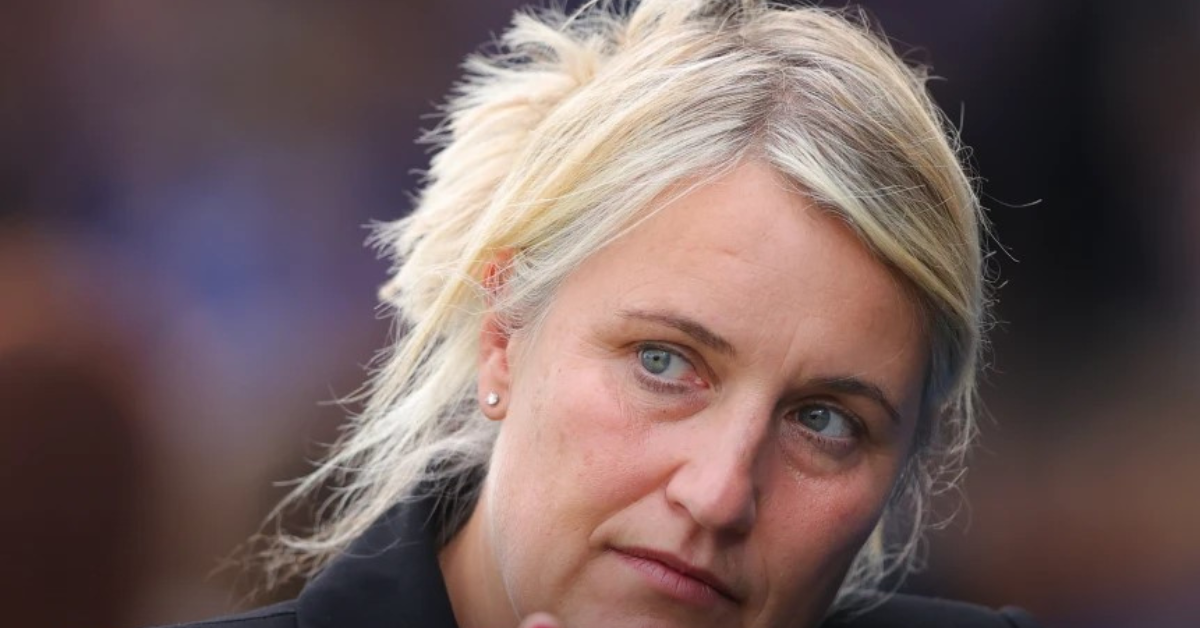 Chelsea Women's manager Emma Hayes reflects on pre-season.
After a promising pre-season clash against Italian champions Roma on Sunday, Chelsea Women's manager, Emma Hayes, takes a moment to reflect on the invaluable support of the home crowd, offers a glimpse into the team's upcoming trip to Portugal, and underlines the significance of a purposeful start to the season.
Kingsmeadow came alive on Sunday evening as Chelsea Women faced off against formidable opponents, Roma, in our first pre-season match. The entertaining encounter concluded with a thrilling 3-2 victory for the Blues, thanks to goals from Guro Reiten, Lauren James, and a last-minute winner by Aggie Beever-Jones. As the Blues faithful headed home, their spirits were undoubtedly lifted, with much anticipation for our Women's Super League opener against Tottenham at Stamford Bridge, scheduled for Sunday, October 1.
The return of the Women's Super League in October is a date to be marked on calendars. Fans can already explore ticket bundles and secure their seats for the upcoming 2023/24 season.
In the wake of the final whistle, Emma Hayes expressed her delight at the sight of Chelsea's dedicated supporters filling the stands. She emphasized the importance of providing playing time to different squad members at various stages of their pre-season preparations.
"It was great, nice to hear our fans and nice to get a run out in front of a crowd," Hayes said. "We scheduled the minutes for everyone but for us, we just need to get everybody up to a level. Some have been training all pre-season, some just a couple of days, so it's very early on for us."
As our preparations gather momentum, the squad is set to embark on a training camp in Portugal, commencing on Tuesday. This camp offers players and staff the ideal opportunity to bond both on and off the pitch, and Hayes underscored the significance of uniting the group following the summer break.
"Pre-season tours like this are critical to bring the team together, especially after a major championship. We want to get everyone back on the same page, back into the Chelsea expectations as they've all been playing with different national teams. We then go through the reminders of those expectations both on and off the pitch."
Hayes continued, "The players who have been here know what to expect and then to integrate our new players, get to know them, get to be around them in training and in a social capacity. I'm really looking forward to it, and it's usually where the best things come together."
With less than a month until we begin defending our Women's Super League crown against Tottenham at Stamford Bridge, Hayes emphasized the importance of meticulous preparation for this fixture. She is eager to make the most of a strong start on the opening day.
"I'm excited, I want to fill the place out if we can. Let's make the steps, these players deserve to be playing in front of big crowds. We have an incredible squad going into the season, so coming to support is important."
Hayes concluded, "For us, I know how the first game has been for the last three or four years, so my message will be very clear to the team. We have to start strongly, and the last few years we haven't done that. All of our focus is on getting prepared and getting ready for that game."
For more related updates visit our official website .
By- Sahiba Suri