Chelsea signs Dutch sensation Wieke Kaptein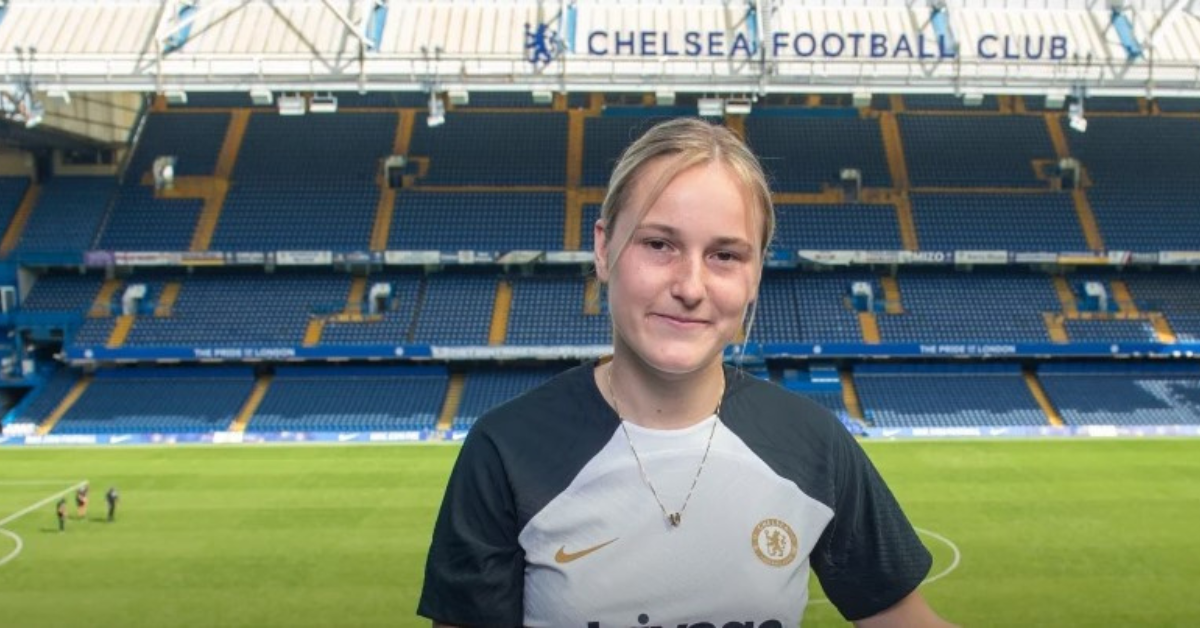 Chelsea signs Dutch sensation Wieke Kaptein.
Chelsea FC is pleased to announce the signing of Dutch midfielder Wieke Kaptein from FC Twente. The 18-year-old, who made history as the youngest Dutch player called up for a World Cup this summer, has agreed to a four-year contract with the Blues. However, Kaptein will be returning to FC Twente on loan for the 2023/24 season to continue her development.
Kaptein's exceptional talent caught the eye of Chelsea, and she is expected to make a significant impact in the Women's Super League (WSL) in the future. Manager Emma Hayes praised Kaptein's abilities, highlighting her energy and versatility in midfield. Kaptein's style of play, which allows her to contribute both defensively and offensively, aligns well with Chelsea's football philosophy.
General manager Paul Green expressed the club's delight in securing Kaptein's services, emphasizing her extensive experience despite her young age. Kaptein has already played regularly for FC Twente's first team, amassing valuable experience in top-level competition. Green looks forward to seeing her perform well during her loan spell with FC Twente this season.
Wieke Kaptein's journey in professional football began with K.S.V Achilles '12 in Hengelo, her birthplace in the Netherlands. At the age of 15, she made the move to FC Twente and quickly rose through the ranks, earning her place in the first team for the 2021/22 season. Her debut in the UEFA Women's Champions League at such a young age marked the beginning of a promising career.
In her time with FC Twente, Kaptein has achieved success, winning the Women's Eredivisie title and making significant contributions in the finals of domestic cup competitions. She has made 63 appearances for the Dutch club and garnered individual awards, such as the 'Women's Eredivisie Talent of the Year' accolade.
On the international stage, Kaptein's rise has been equally remarkable. She represented the Netherlands at the Under-17 and Under-19 levels before earning her senior debut in a friendly against Poland in April. Kaptein made history this summer when she became the youngest Dutch player ever to be called up for a World Cup. Her tournament debut came against Vietnam in August, solidifying her status as one of Dutch football's brightest prospects.
While Kaptein's signing is undoubtedly a significant moment for Chelsea Women, the club has opted to continue her development with FC Twente for the upcoming season. This strategic decision ensures that Kaptein will receive valuable playing time and experience in her homeland before returning to Chelsea to make her mark in the WSL.
Chelsea warmly welcomes Wieke Kaptein to the club and wishes her every success during her loan spell with FC Twente. With her talent, determination, and the invaluable experience she gains during her loan stint, Kaptein is poised to become a pivotal figure in the future of Chelsea Women's football.
For more related updates visit our official website .
By- Sahiba Suri