BUNNY SHAW SELECTED FOR PFA PLAYERS' PLAYER OF THE YEAR AWARD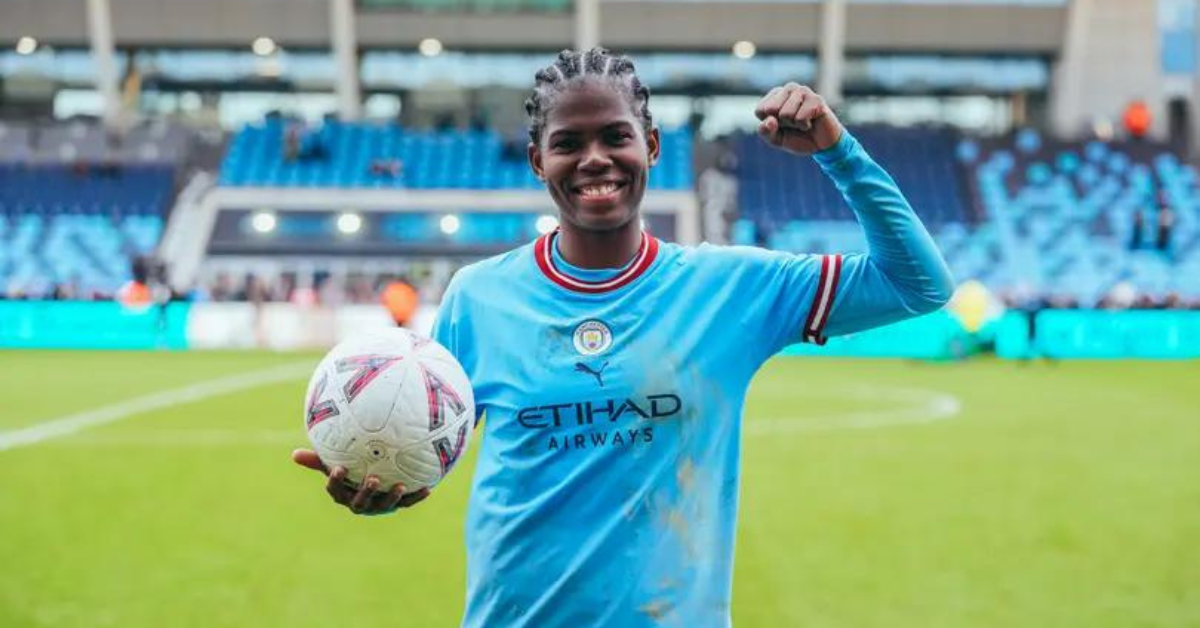 Khadija 'Bunny' Shaw, the City striker, has been chosen as a nominee for the 2022/23 PFA Players' Player of the Year award.
Her remarkable performances throughout the previous season have earned her a spot on the six-person shortlist for the prestigious Barclays Women's Super League accolade.
Bunny had an exceptional season in sky blue, achieving an astonishing 31 goals in 30 matches, equating to a scoring rate of more than one goal per game.
Her accomplishments are further highlighted by her contributions of nine assists in all competitions, leading to an impressive total of 40 goal involvements across the season.
Within the Women's Super League, Bunny scored 20 of those goals, adding two more in UEFA Women's Champions League fixtures, two in Continental Cup matches, and an impressive seven goals across three FA Cup appearances.
Her exceptional goal-scoring performance made history as she became the highest-scoring Women's player in a single season for the Club.
Bunny's exceptional season continued with her recognition as the 2022 Concacaf Player of the Year. She also secured our Player of the Year and Goal of the Year awards before signing a new contract with the Club.
Established in the 2012/13 season, the PFA Players' Player of the Year award signifies the player who is voted to have had the most outstanding year in English women's football.
City previously celebrated two winners of this award, with Izzy Christiansen (2015/16) and Lucy Bronze (2016/17) earning the accolade.
The Club extends its congratulations to Bunny on her nomination and wishes her the best of luck when the award winner is revealed on Tuesday, August 29.