Beth Mead Surprises Local Schoolkids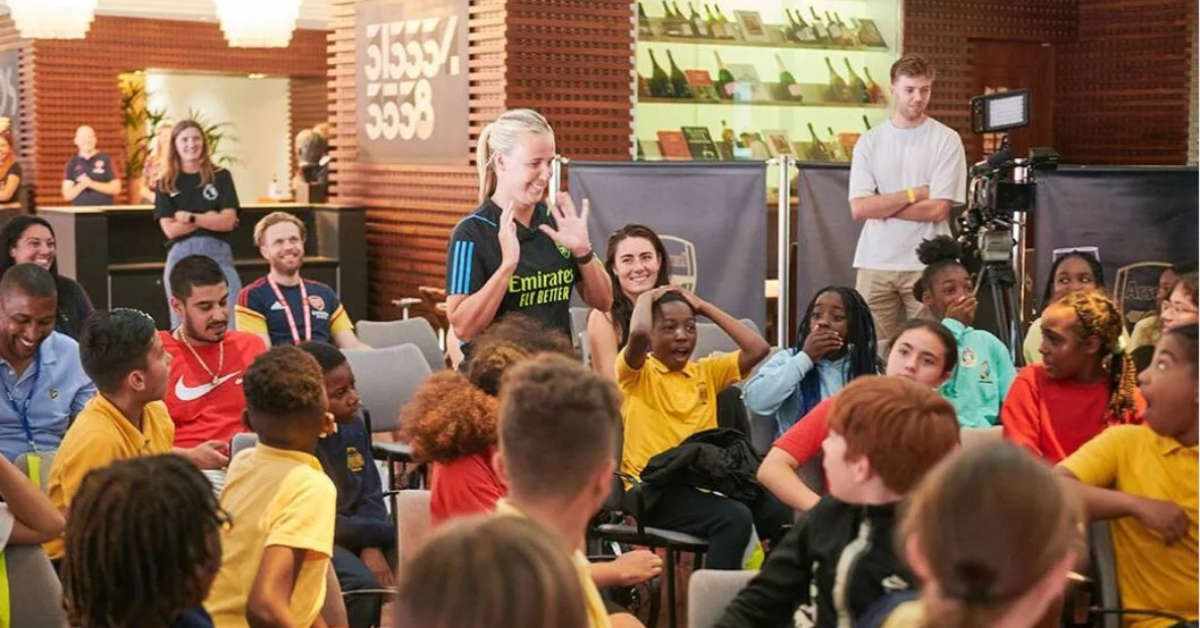 A memorable day unfolded for Year 6 students from Laycock Primary School when Beth Mead, the Arsenal and England forward, made an unexpected appearance during their concluding Premier League Primary Stars session.
Engaging with the students, Beth discussed the central themes of her debut book, "Roar," which delves into topics like resilience, adapting to change, and achieving personal goals.
Following this insightful discussion, a lively Q&A session ensued, with students enthusiastically posing questions. These young fans will soon be treated to a tour of the Emirates Stadium as well.
Each student was gifted a signed copy of Beth's book and an Arsenal goodie bag. Beth, the 2021 European Championships Golden Boot recipient, took time to engage with the youngsters, offering conversations and photo opportunities.