BERNARDO SILVA COMMITS TO CONTRACT EXTENSION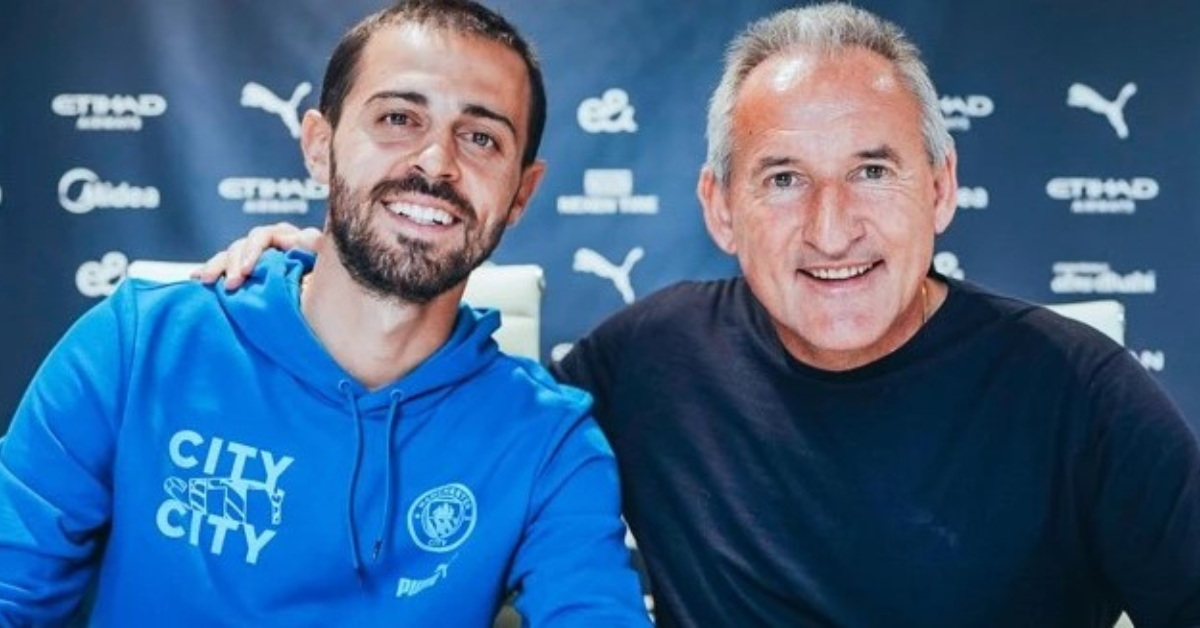 Bernardo Silva: Aiming to Forge Further City Triumphs!
The Portuguese midfielder, Bernardo Silva, officially penned a contract extension, reinforcing his dedication to Manchester City's continued success. Since his arrival in the summer of 2017, he has played an integral role in propelling the team to their recent achievements.
Having already amassed an impressive 308 appearances, Bernardo boasts an illustrious record, clinching five Premier League titles, four League Cups, two FA Cups, two Community Shields, and the coveted Champions League trophy.
Contributing 55 goals to his name, one of his most memorable feats was netting the opening brace in the exhilarating 4-0 triumph over Real Madrid during the Champions League semi-final, marking a pivotal moment on the path to the previous season's triumph.
As Bernardo extends his association with Etihad, he expresses his ambitions for more accolades:
"Over the past six remarkable years, my journey at Manchester City has been nothing short of extraordinary, and I am thrilled to prolong my time here," Bernardo conveyed.
"The taste of securing the Treble last season was a profound experience, and being part of a squad imbued with relentless hunger and fervor is invigorating.
"Triumph only fuels the desire for more, and this esteemed club presents me with the chance to pursue unceasing victory. My admiration for the manager, my teammates, and the unwavering fans remains unwavering, and I look forward to weaving more unforgettable memories together in the upcoming chapters."
By- Sahiba Suri