Arsenal's Goal Celebration Against Middlesbrough in 2003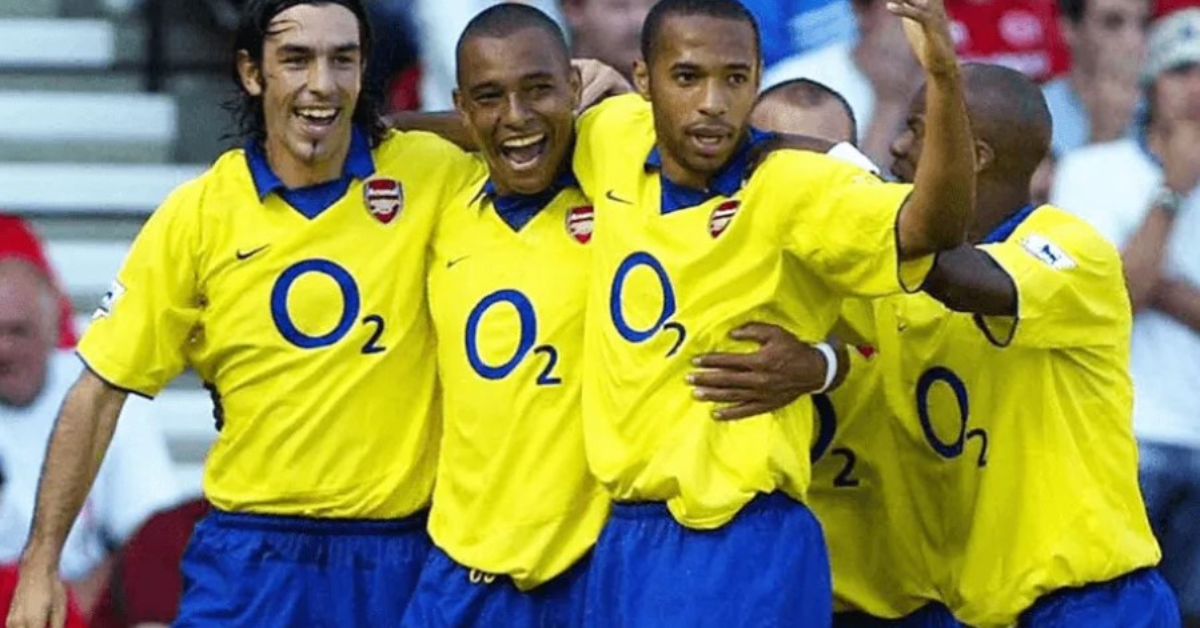 In this weekly segment, we'll take a stroll down memory lane to commemorate the iconic Invincible season, now two decades past. We'll delve into both the on-field and off-field happenings at the club, revisiting pivotal news stories and the pop culture trends of that era.
In the previous week, we kicked off our Premier League campaign with a triumphant 2-1 victory over Everton at Highbury. However, our schedule was far from relaxed, as two more significant matches loomed on the horizon.
Setting the Stage
Thierry Henry Celebrates Scoring Against Everton in 2003
Following the victory against Everton, the majority of our talented squad embarked on midweek international duties. Swiftly returning to London Colney, we faced the prospect of back-to-back league matches within a mere three days.
Our first challenge involved a journey to Middlesbrough on Sunday, August 24, followed by a home clash against Aston Villa on the ensuing Wednesday. The early stages of the season presented a flurry of demanding encounters.
Insights from Wenger
Arsene Wenger in August 2003
As the transfer window approached its conclusion, Arsene Wenger shed light on his squad's composition. Expressing contentment, he expressed his belief that no new additions were necessary, as he remained focused on nurturing the development of his young talents.
In his words, "The transfer deadline is on August 31, but I don't think I'll be bringing anyone else in. I'm happy with the squad and I'm also in the position where I can bring young players forward."
Kolo Toure's impressive pre-season performance was noted, and Wenger highlighted the promising progress of newcomers Gael Clichy and Philippe Senderos. Jermaine Pennant's outstanding pre-season also caught Wenger's attention, prompting consideration of a potential loan move to a Premiership club for Pennant's further advancement.
By- Sahiba Suri