Watch a full match replay of our Everton victory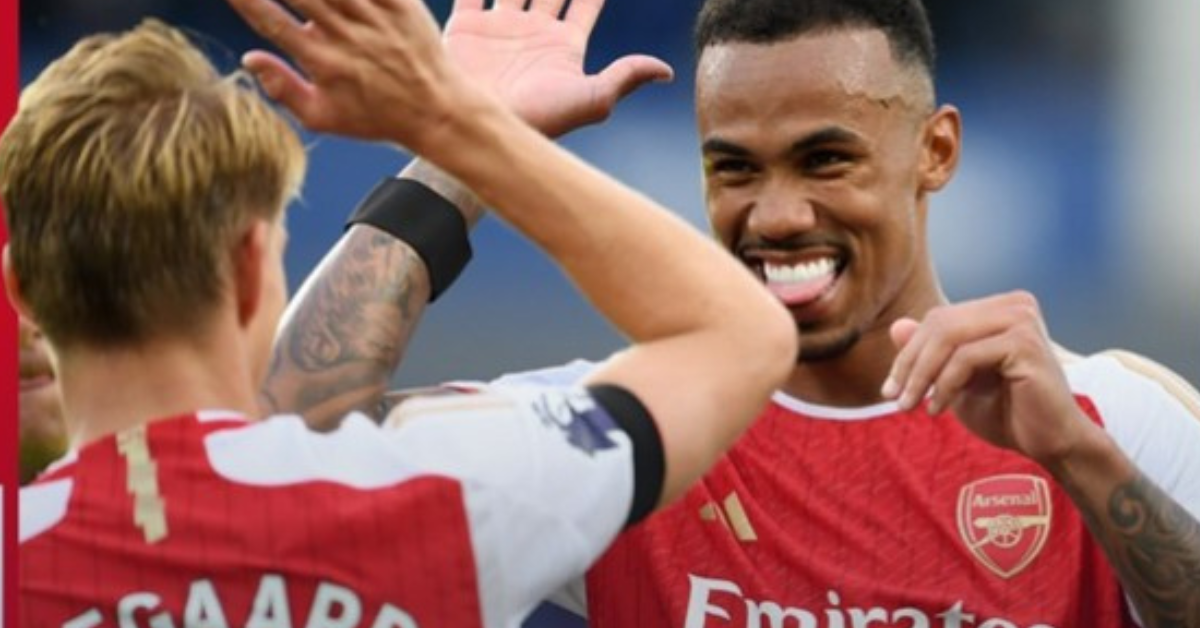 Watch a full match replay of our Everton victory
Relive the Glory: Watch the Full Match Replay of Arsenal's Victory Over Everton
In the early stages of the 2023/2024 Premier League season, Arsenal has been making waves with an impressive start, clinching four wins out of their first five matches. One of the standout moments came in the encounter with Everton, where Leandro Trossard's brilliant strike sealed the deal for the Gunners. If you missed the live action or want to relive the thrilling moments of this victory, you're in luck – the full match replay is now available.
The match at Merseyside was a true test of skill and determination, and Trossard's goal in the 69th minute ultimately made all the difference. However, the game was not without its share of controversy and excitement, most notably when VAR disallowed an early goal from Gabriel Martinelli due to offside.
Despite this initial setback, Arsenal maintained their composure and control throughout the game. Martin Odegaard, in particular, showcased his prowess with several well-placed shots that forced Everton's talented goalkeeper, Jordan Pickford, into making crucial saves. Still, it was Trossard's moment of brilliance that proved decisive and secured Arsenal's first win at Everton's home ground since 2017.
At Arsenal, the tradition is to provide fans with the opportunity to relive the excitement of every league match through full match replays. This allows fans to catch up on any action they might have missed live or to savor the sweet taste of victory all over again. The encounter with Everton was no exception, and the full match replay is now accessible for all Arsenal enthusiasts.
Whether you're a dedicated Arsenal fan who wants to analyze every play and moment of brilliance or simply a football enthusiast looking to enjoy a thrilling match, the full match replay is the perfect way to do it. So, press play and immerse yourself in the drama, skill, and excitement that unfolded at Merseyside as Arsenal clinched another memorable victory. Don't miss this chance to relive the glory – the full match replay is just a click away!
For More Related Updates Visit Our Official Site
By- Sahiba Suri