Vivianne Miedema Takes Significant Step in Recovery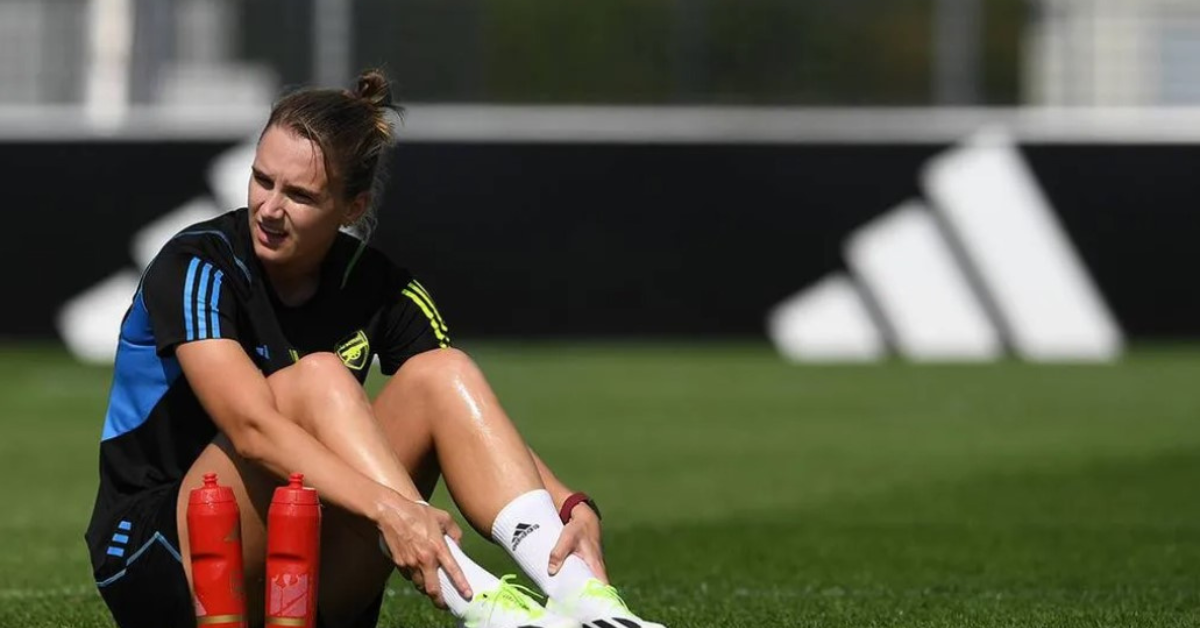 Vivianne Miedema Takes Significant Step in Recovery
Vivianne Miedema Returns to Training After ACL Injury
For the first time since suffering an ACL injury in December, Arsenal's star forward Vivianne Miedema has rejoined her teammates in training, marking a significant step in her road to recovery. The training session took place at adidas HQ in Germany, where Miedema has been working diligently to regain her fitness.
Miedema, a Dutch international, had been undergoing rehabilitation at London Colney for the past nine months. Her journey back to the pitch began in May when she started running again on anti-gravity machines, a crucial phase in her recovery process.
This return to team training is not only a personal milestone for Miedema but also an exciting development for Arsenal and their fans. The prolific striker has been a vital part of the team's success, and her absence due to injury has been deeply felt. As she inches closer to full fitness, hopes are high that she will soon make her return to the matchday squad.
Miedema was not alone in her return to training. She was joined by fellow teammate Beth Mead, another key player for Arsenal. Both players are determined to regain their match fitness and contribute to the team's performance in the upcoming Women's Super League season.
Arsenal fans will be eagerly awaiting Miedema's return to competitive action. Her goal-scoring prowess and footballing intelligence make her one of the most exciting players to watch in women's football. Her comeback will undoubtedly provide a significant boost to Arsenal's chances in domestic and international competitions.
While Miedema's return to training is a positive sign, the club and medical staff will continue to monitor her progress carefully to ensure she fully recovers and avoids any setbacks. ACL injuries require patience and a gradual approach, and Arsenal will prioritize her long-term well-being.
As the new season kicks off, Arsenal supporters will be keeping a close eye on Vivianne Miedema's journey back to full match fitness. Her resilience and determination have been on full display throughout her recovery, and her return to the pitch will be a momentous occasion for the club and its fans.
Stay tuned for updates on Miedema's progress as she aims to make her triumphant return to competitive football.
For more related updates visit our official website .
By- Sahiba Suri