"Turner's Dramatic Move: A Keeper's Journey to New Horizons!"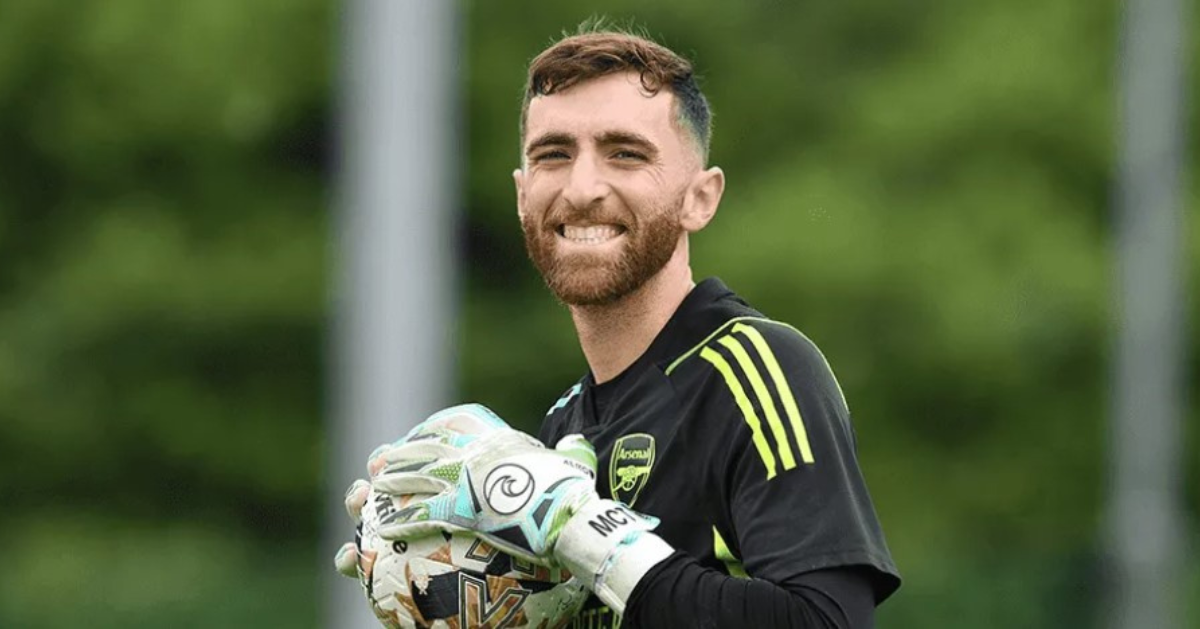 The Shift of Destiny: Matt Turner's Nottingham Forest Odyssey
In a seismic twist of fate, the goalkeeper extraordinaire, Matt Turner, has embarked on a new chapter. Nottingham Forest is his canvas now, as the 29-year-old has found a permanent home away from the MLS's New England Revolution.
Guardian of the Net: A Stalwart's Journey
With steadfast determination, Turner graced our ranks in June 2022, a guardian of our goalposts. Seven appearances, four immaculate clean sheets – each match an ode to his unwavering dedication. Matt's heroics weren't confined to club football; his 32 appearances for the USA national team etched his name in history, embellished with the gleam of victory.
A Trophy-Laden Legacy: Shaping Triumphs
Matt's hands have cradled victory on international turf. The 2021 CONCACAF Gold Cup and the 2023 CONCACAF Nations League bear his mark, with the glittering title of Goalkeeper of the Tournament bestowed upon him twice. Silverware isn't just an accessory; it's the testament of a player who shaped history with his gloves.
Legacy in Silver and Gold: Departing with a Community Shield
Not only did Turner grace us with his prowess, but he's also etching his legacy in silver. A proud member of the squad that clinched the FA Community Shield, he departs as a champion, leaving behind a trail of triumph.
A Farewell Worthy of Applause: Sporting Director's Salute
Edu, our Sporting Director, echoed the sentiments of fans worldwide. Matt's journey took a turn, fueled by the need for regular playtime. The stage was set for his departure, his path paved with well-wishes and applause. Nottingham Forest beckons, a canvas for his brilliance.
An Epic Transition: Wilshere's Transformation Unveiled
In the grand tapestry of Arsenal's history, the saga continues. A two-part documentary, "Back Home: Jack Wilshere's First Season," opens the door to an under-18s boss' journey from player to manager. Through triumphs and trials, cameras capture the essence of this transition – from Hale End product to mentor, guiding the next generation.
An Echo of Passion: Jack's Words, Team Talks, and Triumphs
In the heart of the action, fans can savor Jack's journey in his own words. Team talks echoing in the air, emotions woven into each word, and the crescendo of triumphs captured on screen. From Jack's perspective, the highs, the lows, and the promise of a legacy resonate through each frame.
Unveiling Part One: Exclusive for Arsenal Members
The curtain rises on the first act, exclusively for Arsenal members. The journey begins as Jack's team steps into the Youth Cup arena, forging their path through challenges, victories, and moments that will define their future.
From Matt Turner's exhilarating leap to Nottingham Forest's embrace, to Wilshere's transition unfolding before our eyes – Arsenal's tapestry is one of passion, dedication, and unyielding pursuit of greatness.