Mikel Arteta praises Arsenal's unwavering mentality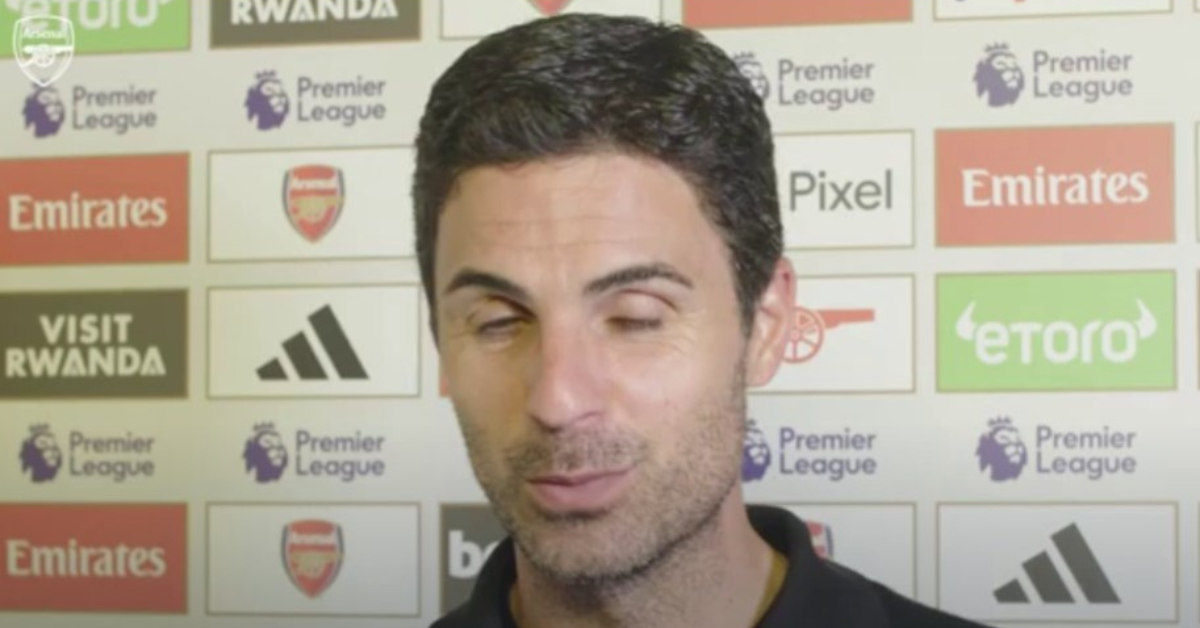 Mikel Arteta praises Arsenal's unwavering mentality.
In a thrilling clash that saw Arsenal secure a memorable victory over Manchester United with two late goals, Mikel Arteta couldn't help but express his admiration for the team's unwavering mentality. The Emirates Stadium roared with excitement once again as the Gunners bounced back, a scene reminiscent of the previous season.
However, this incredible victory is more than just a comeback; it's a tale of resilience, determination, and a topsy-turvy game that had it all.
VAR Drama and Missed Chances:
The match was filled with drama, including a penalty decision that was overruled by VAR and a Manchester United goal disallowed for a marginal offside, thanks to the video referee's intervention. Additionally, Arsenal had their fair share of missed opportunities. Despite these challenges, Arteta believes the "story ended in a beautiful way."
Mikel Arteta's Words:
"Thank you so much for the crowd and the players to be part of these moments because they are going to stick with us for a while," Arteta expressed his gratitude. "It's a big, big, big game with a lot of history, as we've said, and it was brilliant to end it in the way we did."
He went on to praise the mentality of the team, highlighting their determination, eagerness to win, and never-give-up attitude. Despite conceding the first goal, Arsenal reacted immediately and dominated the game over the course of 100 minutes.
Arteta acknowledged the slim margins in games involving top-tier teams, emphasizing the need for improvement in late-stage situations where anxiety can sometimes take hold.
Looking Ahead:
With two weeks until the next game against Everton and players heading off to international duty, Arteta anticipates further improvements upon resumption. Arsenal currently sits in fifth place, unbeaten with ten points from four games, but the manager recognizes the importance of reducing anxiety in late-game scenarios.
"We don't want to rely on that with everything that we do throughout the game," Arteta emphasized, highlighting the team's commitment to continuous growth and development.
As the international break begins, Arsenal fans eagerly await the team's return, fueled by the passion and mentality that have become synonymous with their beloved club.
For more related updates visit our official site .
By – Sahiba Suri