Mauricio Pochettino on Bournemouth Trip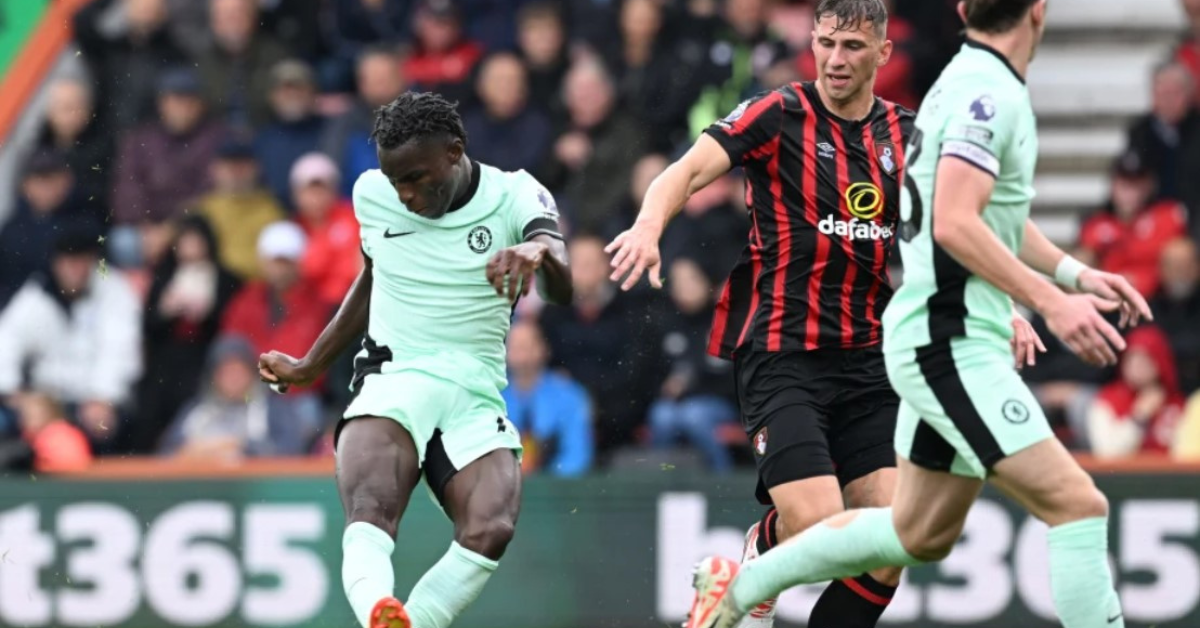 Mauricio Pochettino, Chelsea's manager, expressed his frustration following a 0-0 draw against Bournemouth, emphasizing the need for the team to capitalize on their chances and possession. While Chelsea dominated most of the match, they struggled to find the breakthrough they needed.
During the game, both Raheem Sterling and Nicolas Jackson hit the woodwork, and a goal by Levi Colwill was disallowed due to an offside flag. Bournemouth also had their moments, with Robert Sanchez making crucial saves to prevent them from snatching a win on the counter-attack.
Speaking after the match, Pochettino highlighted the importance of converting the chances they create. He acknowledged that the team often becomes disorganized when trying to push for a goal, leaving them vulnerable to counter-attacks. Pochettino stressed the need for composure and clever play, particularly among the younger players, as Chelsea continues to evolve and improve.
He stated, "In these type of games when you are pushing and pushing trying to score and you cannot score, it is normal. But if you cannot win, you cannot lose the game. We are disappointed with the result because we wanted to win, but of course, we know the circumstances in the game. We deserved more but we didn't get what we deserved."
Pochettino also provided insight into the absence of three players from the match. Marc Cucurella had a fever and was unable to train, Noni Madueke returned with a muscle problem from international duty, and Moises Caicedo suffered a knock to his knee. These injuries added to Chelsea's list of unavailable players.
Acknowledging the expectations placed on Chelsea due to their significant investments, Pochettino urged fans to consider the challenging circumstances the team faces. He emphasized that Chelsea's performance is impacted by the high number of injured players and the subsequent reliance on young and inexperienced talent.
Pochettino concluded, "We have extraordinary belief but bad luck, because we have 12 injured players, plus then Cucurella, Madueke, and Caicedo today. So we had young guys and two keepers on the bench. Am I going to cry or complain? No. I need to accept this challenge and keep being positive."
He acknowledged that Chelsea's expectation is always to win, but given the circumstances, they are doing well and building something for the future. Pochettino stressed the importance of patience and positivity as they navigate the challenges of the season.
In summary, Pochettino expressed his frustration with Chelsea's draw against Bournemouth and emphasized the need for the team to capitalize on scoring opportunities. He also highlighted the impact of numerous injuries on the squad's performance and urged patience and positivity from the fans.
For More Related Updates Visit Our Official Site .
By- Sahiba Suri