Match replay of Arsenal's thrilling 3-1 victory .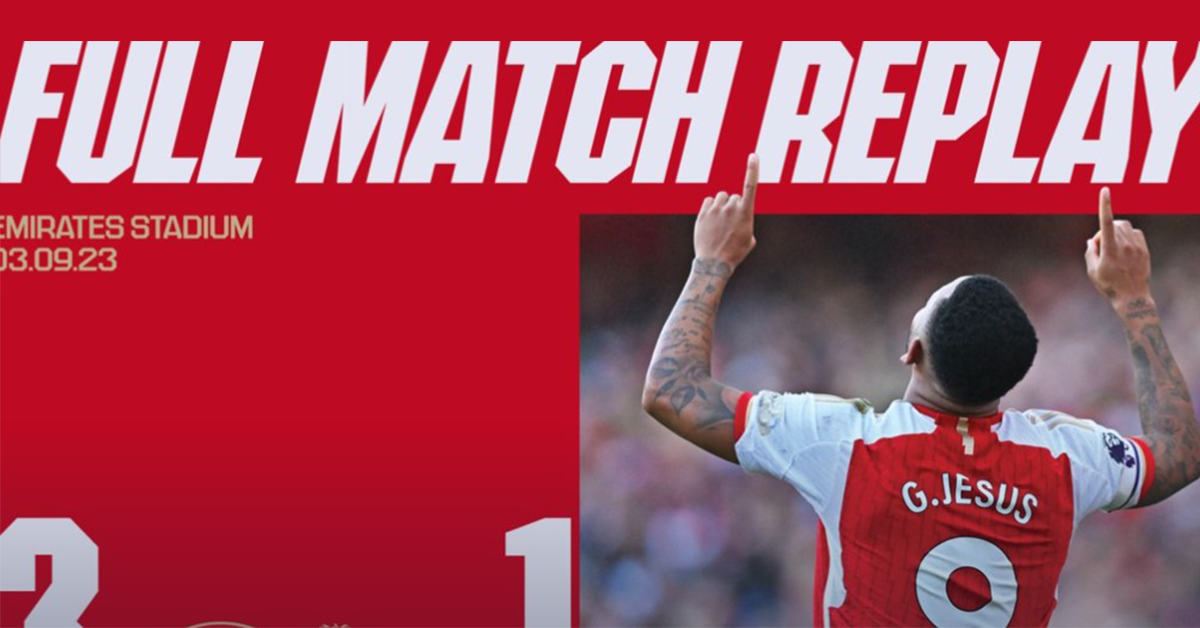 Match replay of Arsenal's thrilling 3-1 victory .
Arsenal vs. Manchester United Full Match Replay: Relive the Thrilling Encounter
If you missed the live action or simply want to relive the drama and excitement of Arsenal's thrilling 3-1 victory over Manchester United at Emirates Stadium, you're in luck! The full match replay is now available for your viewing pleasure.
The game, which took place on a Sunday evening, was nothing short of a rollercoaster ride for both sets of fans. Manchester United struck first, with Marcus Rashford finding the back of the net to give the away side the lead. However, the Arsenal faithful didn't have to wait long for a response. Martin Odegaard, in fine form, swiftly equalized, setting the stage for an intense battle.
As the match entered stoppage time in the second half, the tension was palpable. But that's when the magic happened for Arsenal. In a dramatic turn of events, Declan Rice and Gabriel Jesus scored two late goals, securing the win and sending the Emirates Stadium into a frenzy of celebrations.
This victory marked another significant moment in what promises to be an exciting season for Arsenal. With three wins from four Premier League matches, the team is showing great promise and determination. The full match replay allows you to witness every kick, tackle, and incredible goal from this unforgettable clash between two football giants.
Whether you're an Arsenal fan looking to relive the glory or a football enthusiast eager to experience the match in its entirety, this full match replay provides the perfect opportunity to immerse yourself in the action. Don't miss out on the chance to savor the excitement of Arsenal's triumph over Manchester United – watch the full match replay now.
For more related updates visit our official site .
By- Sahiba Suri