Mana Iwabuchi announces her retirement from football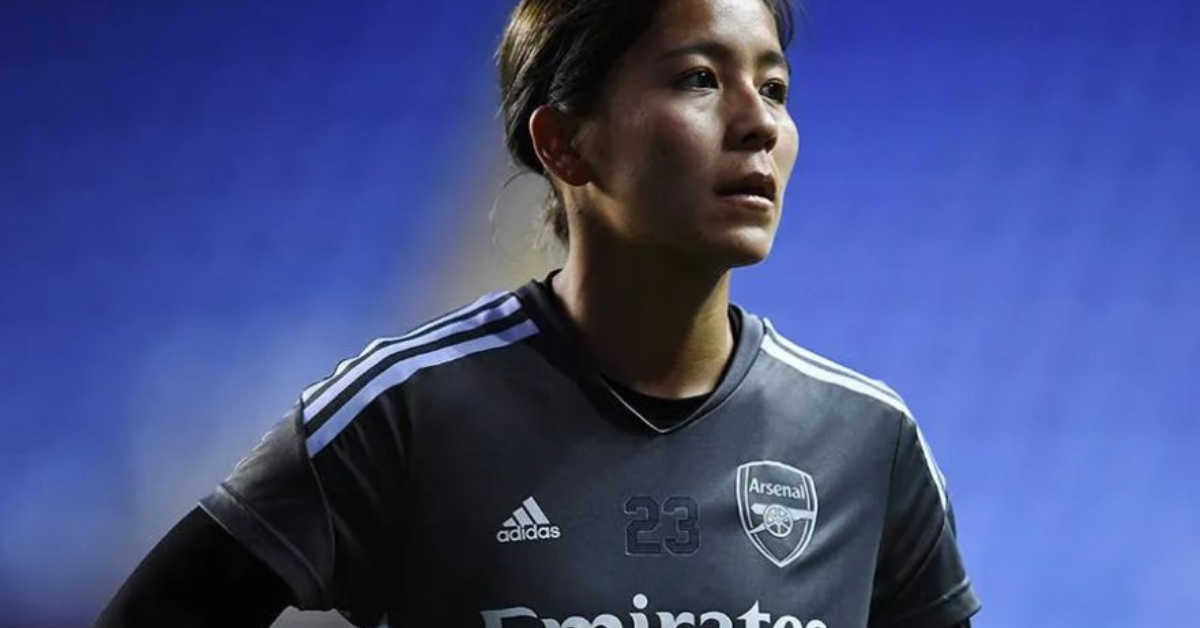 Mana Iwabuchi announces her retirement from football.
In a bittersweet moment for football enthusiasts around the world, Mana Iwabuchi, the Japanese midfield maestro, has decided to retire from the professional footballing arena. Her announcement, made via social media, reverberated throughout the footballing community, leaving fans and fellow players in contemplation. Iwabuchi's message was filled with gratitude, reflecting on her incredible journey through the beautiful game, the unwavering support, the moments of triumph and struggle, the camaraderie, and the sheer joy of playing football.
Mana Iwabuchi's farewell message resounded with genuine appreciation for the myriad of experiences she accumulated during her remarkable career. She acknowledged the immense support, encouragement, and the countless battles fought together on the pitch. From the electrifying scenes to the pure excitement and creativity, she expressed heartfelt gratitude to everyone who joined her on this incredible odyssey. In her own words, she professed her profound love for football, the friendships nurtured within the sport, and her undying affection for her footballing journey.
Mana Iwabuchi's sojourn in the world of women's football brought her to Arsenal in May 2021. Her arrival at the club was nothing short of spectacular, as she etched her name into the club's history with a goal on her debut during a UEFA Women's Champions League encounter against Okzheptes in August 2021. This marked the beginning of her Arsenal adventure, where she made a lasting impact both on and off the field.
Over the course of her tenure at Arsenal, Iwabuchi graced the pitch for the team in 28 appearances, delivering exceptional performances and contributing six crucial goals. Her contributions to the club were characterized by moments of brilliance and her unwavering commitment to the Arsenal cause. Notably, her final appearance for Arsenal took place in a dominant 9-1 victory over FC Zurich in the Champions League on December 21, 2022. In that memorable match, she made a substantial impact by coming off the bench to score the team's ninth goal, a testament to her remarkable skills and dedication.
As the 2022/23 season progressed, Mana Iwabuchi embarked on a new adventure by joining Barclays Women's Super League club Tottenham Hotspur on loan. This move showcased her continued passion for the sport and her desire to contribute to women's football at the highest level.
As the footballing world bids adieu to Mana Iwabuchi, Arsenal and its passionate supporters extend their heartfelt thanks for her valuable contributions to the club and the sport. Her legacy will endure, serving as an inspiration for aspiring footballers and a testament to the indelible impact she has made on women's football. As Mana Iwabuchi embarks on the next chapter of her journey, everyone associated with the sport wishes her resounding success and happiness in all her future endeavors.
For more related updates visit our official site .
By- Sahiba Suri