Leah Williamson OBE: Football's Honored Captain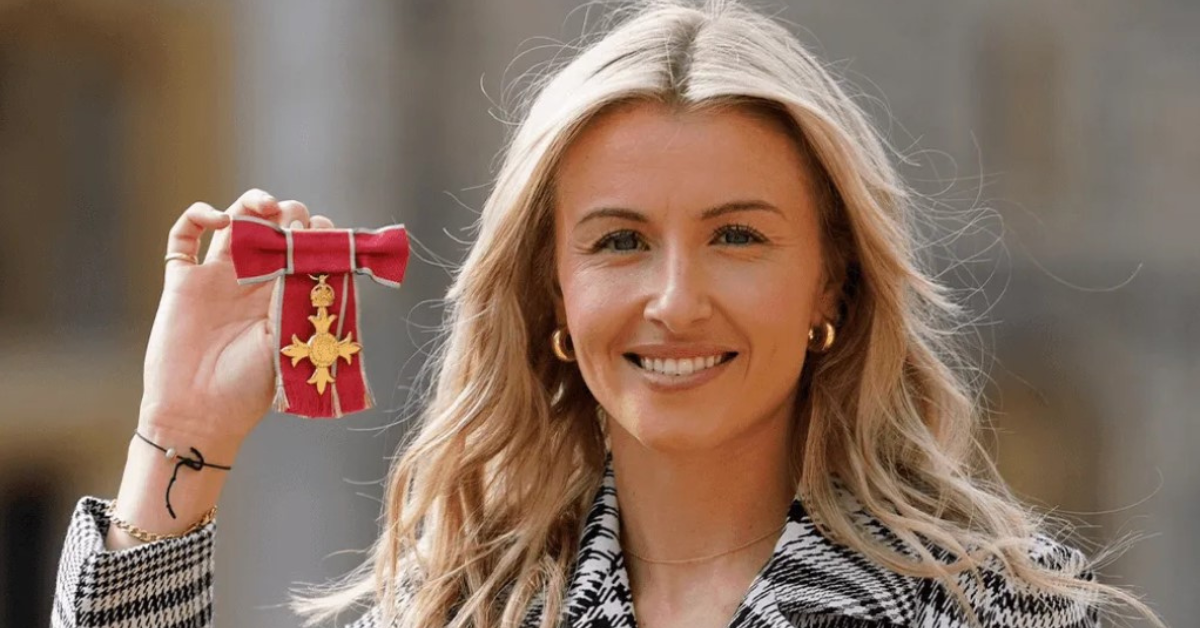 Leah Williamson Receives OBE for Her Outstanding Contribution to Football
Leah Williamson, the captain of the Lionesses, has been honored with the prestigious Order of the British Empire (OBE) in recognition of her exceptional contributions to football. This distinguished honor was announced in the King's New Year's Honors list at the close of 2022, and it symbolizes not only her remarkable achievements but also her dedication to the sport.
Williamson's leadership was instrumental in England's victory over Germany in the Euro 2022 final, marking a historic moment for women's football. This triumph was particularly significant as it was the nation's first major honor in the sport since the men's team famously won the 1966 World Cup.
The OBE was officially presented to Leah Williamson by Prince William himself during a ceremony at Windsor Castle on a memorable Wednesday. The event was a celebration of her outstanding accomplishments and a testament to her impact on the world of football.
The Order of the British Empire (OBE) is a highly esteemed honor bestowed upon individuals who have made distinguished contributions to their region, county, or the wider community. It recognizes achievement and exemplary service, and Leah Williamson's receipt of this accolade is a testament to her unwavering commitment to both her sport and the betterment of society.
Leah Williamson's journey to becoming the recipient of such a prestigious award is a story of dedication, talent, and perseverance. Her rise to prominence in women's football has been nothing short of remarkable, and it serves as an inspiration to aspiring athletes and fans alike.
Born and raised in England, Leah's passion for football ignited at an early age. She displayed exceptional skills and a deep understanding of the game from her youth, earning her a place in the Arsenal Women's Academy. It was here that she honed her abilities, training tirelessly to reach the highest level of the sport.
Her impressive performances on the pitch quickly caught the attention of national selectors, and Leah made her debut for the senior England women's national team at just 18 years old. Her journey with the Lionesses has been characterized by consistent excellence and leadership.
As captain of the Lionesses, Leah Williamson has not only been a formidable presence on the field but also a role model off it. Her commitment to promoting women's football and advocating for gender equality in the sport has earned her admiration and respect from fans and fellow athletes worldwide.
The Euro 2022 victory, led by Leah, was a defining moment for women's football in England. It signaled a shift in the perception of women's sports and highlighted the incredible talent and determination of female athletes. Leah's leadership played a pivotal role in uniting the team and guiding them to success on the international stage.
Beyond her achievements on the pitch, Leah Williamson has actively engaged in community outreach programs, using her platform as a professional athlete to make a positive impact. Her dedication to empowering the next generation of footballers and her involvement in charitable initiatives have left a lasting legacy.
Receiving the OBE from Prince William at Windsor Castle was a fitting recognition of Leah Williamson's outstanding contributions to football and society. It is a testament to her skill, leadership, and commitment to making a difference both on and off the field.
Leah's journey is far from over, and her continued dedication to the sport promises more remarkable achievements in the years to come. As she stands as a symbol of inspiration and a pioneer in women's football, her OBE is a well-deserved honor that acknowledges her significant role in shaping the future of the sport.
For More Related Updates Visit Our Official Website
By- Sahiba Suri