Katie McCabe's Heroics: Arsenal's 2-1 Victory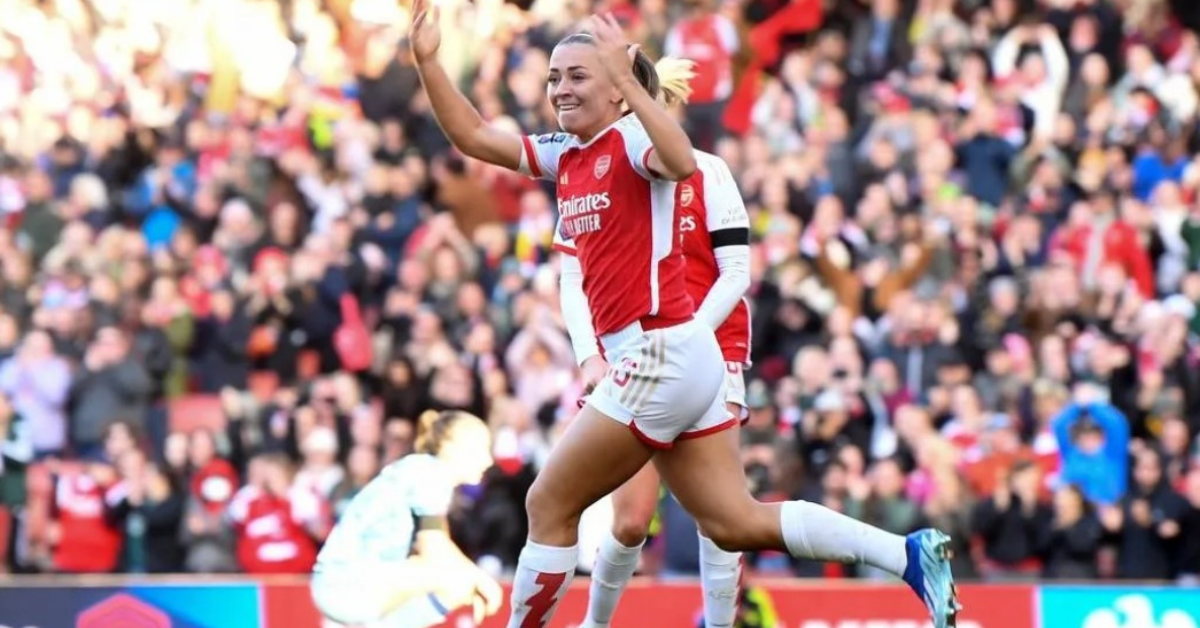 Katie McCabe's stellar performance and the thrilling 2-1 victory over Aston Villa at Emirates Stadium have left Arsenal fans buzzing with excitement. Picking up the Barclays WSL Player of the Match award, McCabe's post-match interview shed light on the team's remarkable comeback and the electric atmosphere created by the fans.
In a true display of grit and determination, Katie McCabe played a pivotal role in Arsenal's comeback from a 1-0 deficit. Her equalizer, scored in stoppage time, ignited the team's resurgence. The Republic of Ireland international couldn't help but praise the collective effort of the entire team. "It was an unbelievable team performance," she remarked, emphasizing the team's unwavering spirit. The resilience displayed by the players who came off the bench and made an instant impact was a testament to the squad's depth and quality.
What truly stood out was the incredible support from the fans. A crowd of 35,000 filled Emirates Stadium, creating an electrifying atmosphere that propelled the team to victory. McCabe acknowledged the importance of the fans and expressed the team's joy in delivering a win for them. The unity between the fans and the players was palpable, showcasing the strong bond that exists within the club.
Reflecting on her crucial goal, McCabe highlighted the collective effort of the team. She believed that the goal could have come from anyone on the field, given the relentless pressure they had exerted on Aston Villa. The team's composure and patience were evident in their style of play, ultimately leading them to victory. The goal was a product of their hard work and determination throughout the match.
However, the moment that truly warmed hearts was Beth Mead's return to the pitch. The reception she received from the fans was nothing short of "unbelievable," according to McCabe. The team takes immense pride in Mead's journey, having witnessed the dedication and hard work she put in over the past 10-11 months. Mead's comeback was not just a significant moment for her but also a source of immense delight for her teammates.
In conclusion, Katie McCabe's words capture the essence of Arsenal's victory: a remarkable team performance, unwavering support from the fans, and the heartwarming return of Beth Mead. The match showcased the unity and resilience of the squad, leaving fans eager for more thrilling moments in the Barclays WSL.
For More Related News Please Visit Our Official Website
By- Sahiba Suri