Katie McCabe Receives UEFA Team of the Season Award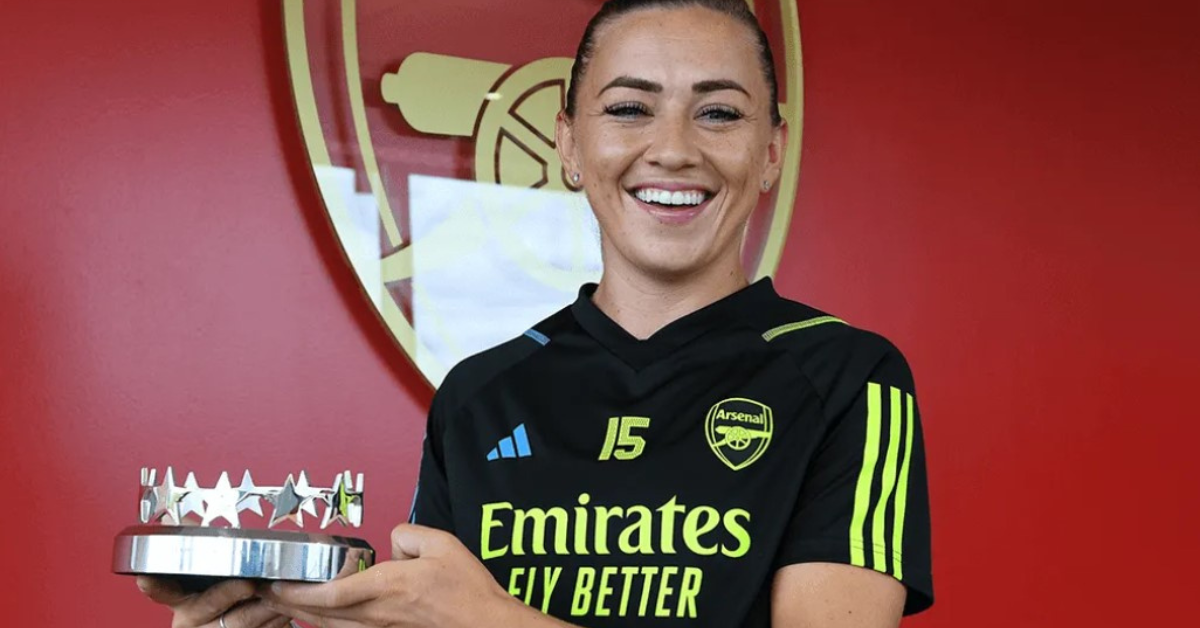 Katie McCabe Receives UEFA Team of the Season Award
Katie McCabe, one of Arsenal's brightest stars, has been honored with the prestigious 2022/23 UEFA Women's Champions League Team of the Season award. This recognition, originally granted by UEFA's esteemed Technical Observer panel in June, serves as a testament to her outstanding performances and contributions throughout the season.
Katie's inclusion in the Team of the Season is a well-deserved acknowledgment of her remarkable display over 12 pivotal matches during the competition. Arsenal embarked on an exhilarating journey in the Champions League, reaching the semi-finals in dramatic fashion after a thrilling victory over Bayern Munich in the quarter-finals.
What sets Katie McCabe apart goes beyond this latest accolade. She also claimed two additional significant awards within the club—Player of the Season and Goal of the Season. These honors underscore her multifaceted talent and undeniable impact on the team. Her ability to lead the attack, create scoring opportunities, and deliver memorable goals has made her an indispensable asset for Arsenal.
As Arsenal eagerly prepares for the forthcoming Barclays Women's Super League season, which kicks off with a highly anticipated clash against Liverpool at the iconic Emirates Stadium on Sunday, October 1st, the excitement among fans is palpable. The fact that more than 35,000 tickets have already been sold reflects the immense support and enthusiasm for women's football, particularly for Arsenal Women.
Katie McCabe's achievements shine a spotlight on her pivotal role in Arsenal's ongoing success. Her dedication, skill, and consistency have made her a prominent figure in women's football, both domestically and on the international stage. As the new season approaches, Arsenal supporters eagerly anticipate witnessing her remarkable talents in action once again.
Katie McCabe's journey as a footballer is a testament to her unwavering commitment and her desire to continually raise the bar. With each game, she demonstrates her ability to lead by example and elevate the standards of the sport. Arsenal fans are poised to witness another chapter in her remarkable career as she continues to make her mark on the world of women's football.
For more related updates visit our official website .
By- Sahiba Suri