Foord Finds the Net as Australia Advances to Quarter-Finals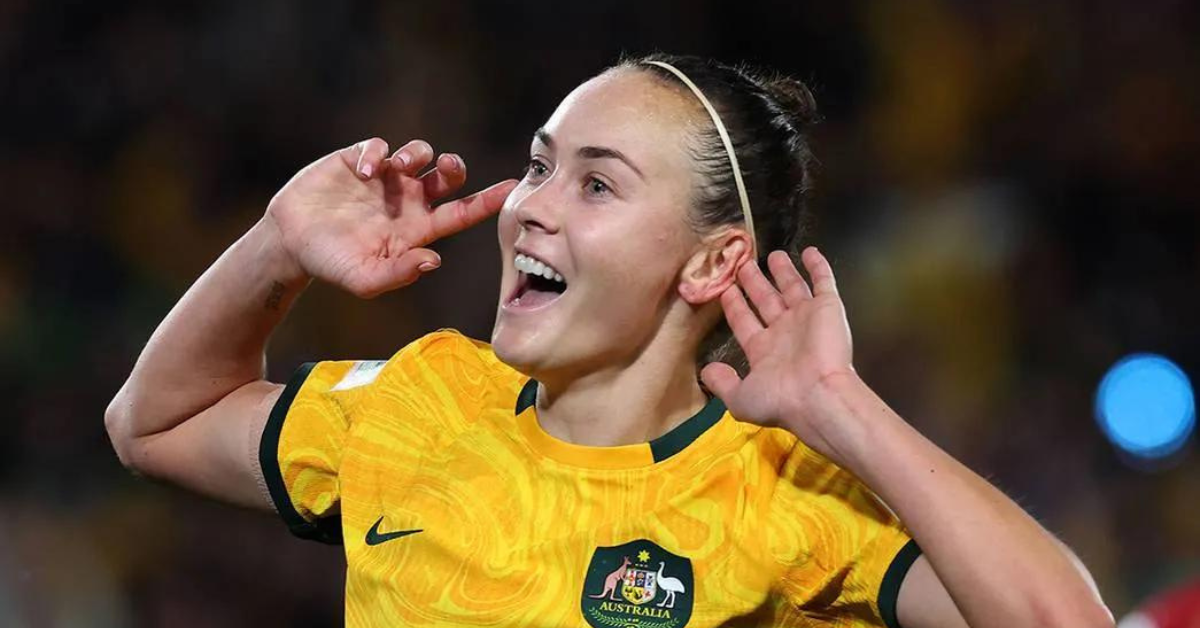 Caitlin Foord's goal-scoring celebration shines as Australia clinches victory over Denmark, securing a coveted spot in the World Cup quarter-finals.
On their home turf, the Matildas showcased an effective performance, triumphantly dispatching Denmark with a convincing 2-0 scoreline. Caitlin Foord netted her first goal of this year's World Cup, while Hayley Raso added her third goal to the tally. Throughout the tournament, Steph Catley's leadership propelled the Matildas to this victory.
The deadlock was broken shortly before the half-hour mark, courtesy of Foord's adept finishing. A precision pass from Mary Fowler carved through the Danish defense, setting Foord in motion along the left flank. With a single touch, she calmly maneuvered the ball past the goalkeeper's legs, securing the lead.
In a contest marked by limited scoring opportunities, the co-hosts only cemented their progression to the next stage in the 70th minute, courtesy of a meticulously executed goal by Hayley Raso. Tony Gustavsson's squad will now brace themselves for a quarter-final clash against either France or Morocco.
Australia's advancement spells the end of Kathrine Kuhl's campaign for Denmark. The young midfielder showcased her technical finesse, composure, and immense potential throughout her debut World Cup, despite her team's exit from the tournament.