Explore Lens' rich football history, iconic stadium.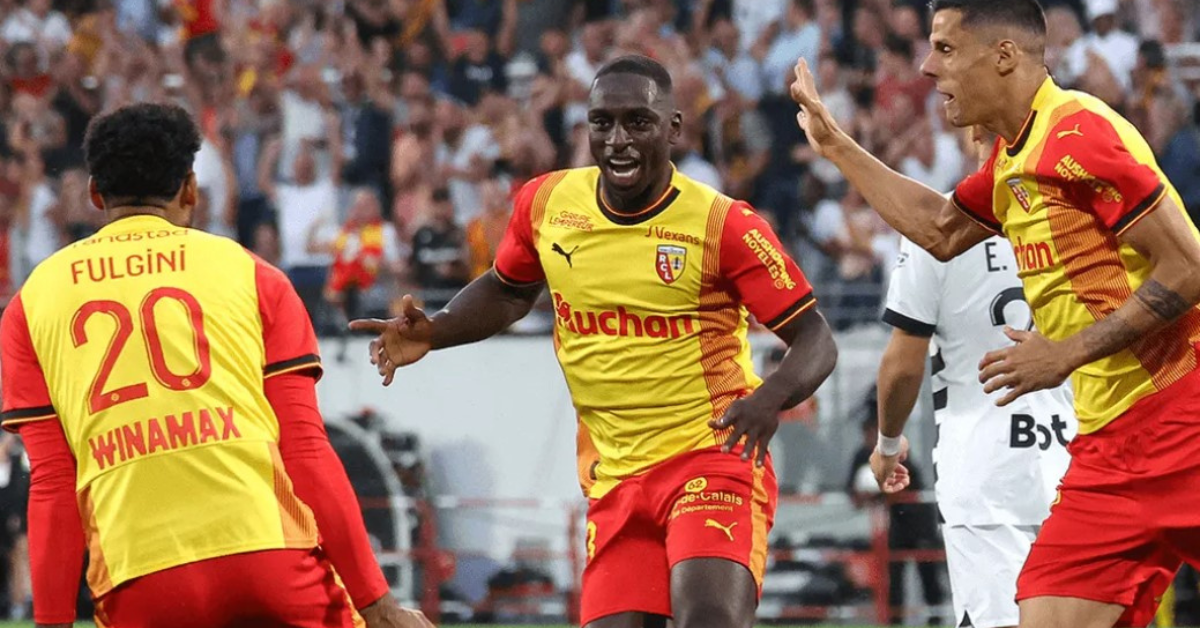 Explore Lens' rich football history, iconic stadium.
Title: Lens: A Journey Through Time and Triumphs
Subheadings:
Birth and Early Success in Ligue 2 (1937-2023)
Founding Lens and the Early Years (1906-1937)

Lens' origins and their rise to prominence in French football's second tier.

Lens' Remarkable Ascent to Ligue 1 (1938-1997)

The club's journey to Ligue 1 and a historic Ligue 2 title in 1998.
The Unforgettable 1998 Ligue 1 Triumph
Lens' Pinnacle: Ligue 1 Glory in 1998

A detailed account of Lens' remarkable Ligue 1 title-winning campaign.

Champions League Dreams and UEFA Cup Run (1998/99)

Lens' memorable run in the UEFA Cup following their Ligue 1 success.
European Adventures and Intertoto Cup Wins (2000-2023)
Continental Quests and European Glory (2000-2010)

Lens' adventures in European competitions, including notable matches.

Intertoto Cup Triumphs and Resilience (2005, 2007)

Lens' victorious campaigns in the Intertoto Cup.
Stade Bollaert-Delelis: A Living Footballing Legend
Inception and Evolution of Stade Bollaert-Delelis (1933-2023)

Tracing the iconic stadium's rich history and its significance.

Stade Bollaert-Delelis: Host to Historic Encounters (1933-Present)

Memorable matches and international events at this revered venue.
Last Season's Heroics: Lens in Ligue 1 (2022/23)
Thrilling Title Race and PSG Showdown

A thrilling account of Lens' battle with PSG for Ligue 1 supremacy.

Champions League Qualification and Dreams Realized

How Lens secured a Champions League spot and celebrated success.
Franck Haise: The Architect of Lens' Recent Success
Franck Haise's Rise from Player to Manager (2003-2023)

Haise's journey from the pitch to the managerial hot seat.

Leadership and Accolades: Ligue 1 Manager of the Year (2023)

Recognizing Haise's leadership and his prestigious Manager of the Year award.
Summer Transfers: Reinforcing Lens' Ambitions (2023)
Ambitious Signings for Ligue 1 Glory

Analyzing Lens' strategic summer signings and their impact.

Elye Wahi and Key Additions: Shaping the Future

In-depth profiles of standout signings like Elye Wahi.
Current Season: Lens' Ligue 1 Struggles (2023/24)
A Challenging Start and Quest for Redemption

Detailed insights into Lens' challenging start to the 2023/24 Ligue 1 campaign.

Defensive Concerns and the Pursuit of Stability

Addressing defensive vulnerabilities and Lens' quest for stability in the league.
For more related updates visit our official website .
By- Sahiba Suri