Experience Arsenal's thrilling 3-1 victory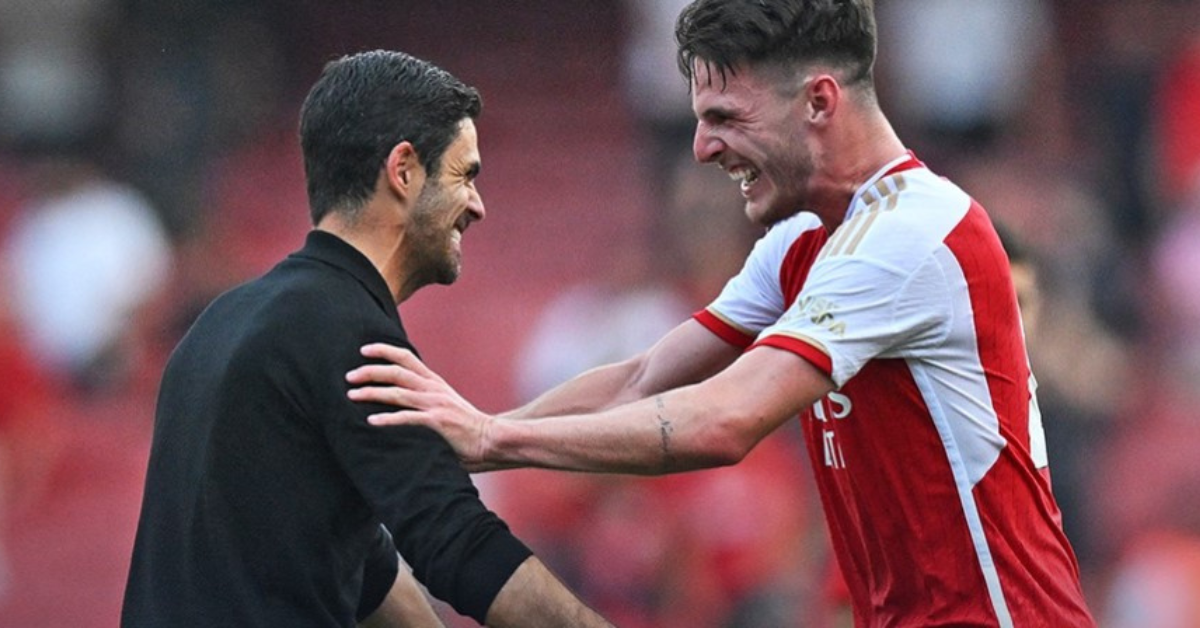 Experience Arsenal's thrilling 3-1 victory
Experience the thrill of Arsenal's recent 3-1 victory over Manchester United in a whole new light with Bench Cam. As we head into the international break, the Gunners are riding high with 10 points out of a possible 12, and Bench Cam offers an exciting behind-the-scenes view of the game.
Bench Cam provides an exclusive look at how Mikel Arteta and his coaching staff motivated the team and reacted to the crucial moments of the match, including the jubilation that followed our two late goals. It's a unique perspective that allows fans to see the passion and strategy that drive the team to success.
But the excitement doesn't stop there. Bench Cam also captures all the post-match celebrations, giving you a chance to relive the joy and happiness that filled the stadium after the final whistle. It's an opportunity to savor the victory from a different angle and share in the elation of the players and coaching staff.
As Arsenal continues to impress on the pitch, Bench Cam offers an intimate look at the emotions and camaraderie that make football such a thrilling and beloved sport. It's a reminder that the beautiful game is not just about the goals but also the passion, teamwork, and dedication that define each moment of triumph. So, sit back, relax, and enjoy the magic of Arsenal's win through the lens of Bench Cam.
For more related updates visit our official website .
By- Sahiba Suri