Empowering Young Girls Through Football: The Inspiring Journey of Stina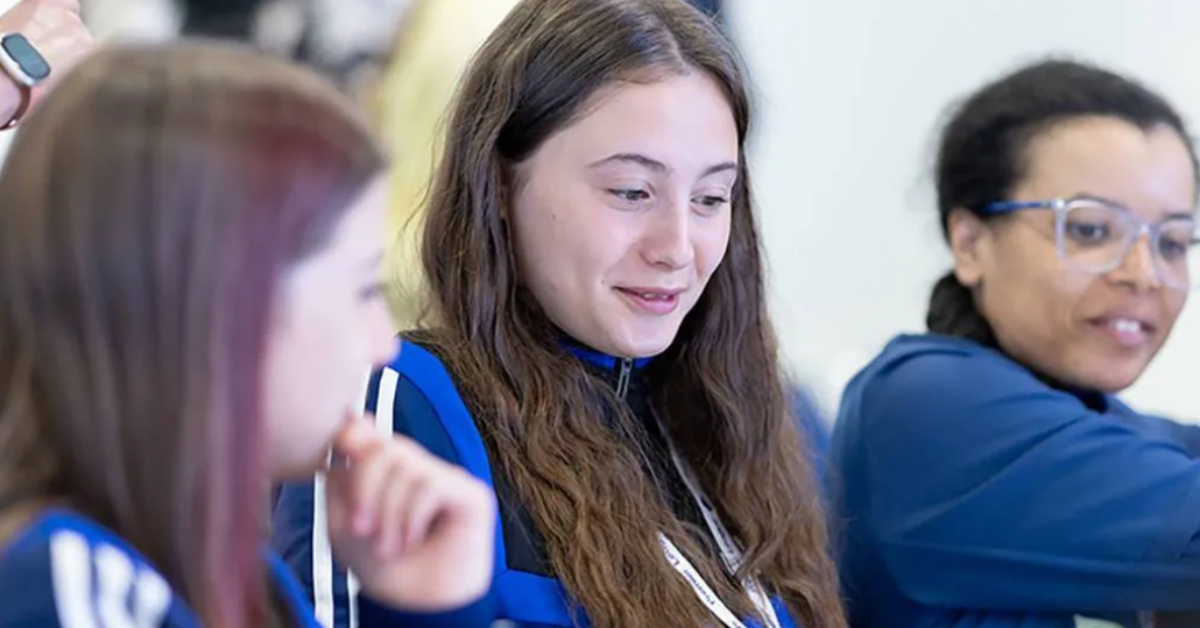 Stina's story is all too familiar – a young girl with a passion for football in a world where s playing the sport is not the norm. However, thanks to Arsenal in the Community, her dreams have come true, and she is now not only playing regularly but also helping others find their way in the beautiful game.
Arsenal in the Community runs various programs that support young people on and off the pitch. A key focus is building trusting relationships between staff and participants, understanding their interests, and guiding them towards opportunities that align with their aspirations. This approach boosts the confidence of young individuals, raises their aspirations, and fosters a sense of belonging – a fundamental principle at Arsenal in the Community.
Stina, now 14 years old, joined the Premier League Kicks program four years ago and has since become a positive role model within her group. Her journey began when she learned about Kicks through her school. Intrigued by the idea of playing football with other girls, she attended a girls' session and instantly felt welcomed into a big family. The supportive environment and shared passion for football strengthened her bond with her peers.
The experience at Premier League Kicks has not only developed Stina's football skills but has also transformed her as an individual. She attributes her growth in teamwork and communication to the program. Through volunteering to help younger kids, she has gained valuable insights into understanding others and managing various situations. The positive impact extends beyond the football field, as she applies these lessons in her daily life, handling challenges with a calmer and more understanding approach.Last year, Arsenal in the Community introduced the Premier League Changemakers program, which aims to nurture leadership skills in girls while promoting good mental health and gender equality. Stina found these workshops immensely helpful, particularly the ones focused on confidence, school, exams, and maintaining focus. It was comforting for her to connect with others who faced similar challenges, creating a supportive community.
An unforgettable opportunity presented itself when Stina was selected for the Arsenal Ball Squad last season. Joining the top 20 was a moment of sheer joy for her, and being part of the squad meant supporting women's, men's, and youth team matches at Emirates Stadium. Her debut at the Emirates Cup against Sevilla was a surreal experience, as she met players like Bukayo Saka and Granit Xhaka.
Being part of the Arsenal Ball Squad has given Stina a deeper appreciation for the efforts that go on behind the scenes during match days. She discovered a whole family within Arsenal, where countless individuals contribute to making the experience memorable for fans and players alike
With aspirations of becoming a footballer, Stina's dreams extend to journalism, where she hopes to be involved in the sport she loves. The future holds endless possibilities for her, and with the support of Arsenal in the Community, she is well on her way to achieving greatness.
Stina's journey is a testament to the transformative power of football and the positive impact it can have on young individuals. Arsenal in the Community continues to inspire and empower countless young talents, providing them with opportunities to thrive both on and off the pitch. As they cultivate the next generation of football stars, the program also nurtures character, leadership, and a sense of belonging – values that extend far beyond the sport itself. Stina's success story is a shining example of the bright future that awaits those who dare to dream and pursue their passions with unwavering determination.