Arteta's delight at ending Everton hoodoo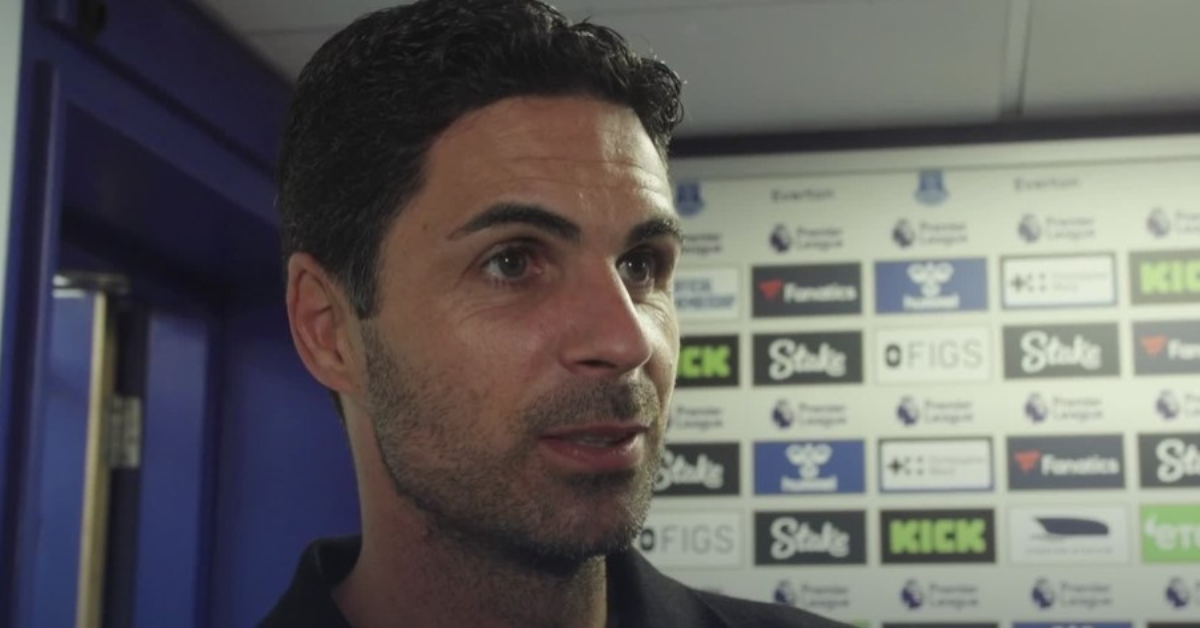 Arteta's delight at ending Everton hoodoo
Mikel Arteta's Delight at Ending Everton Hoodoo
Mikel Arteta, Arsenal's manager, expressed his satisfaction after finally securing a victory at his old stomping ground, Goodison Park, as a manager. The win against Everton marked the end of a six-year dry spell at the venue and was a result of learning from past setbacks on the blue side of Merseyside.
The difference-maker in this match was Leandro Trossard, who scored a well-taken goal in a game characterized by limited opportunities, especially for the opponents. Arteta was particularly pleased with his team's control of the match, and he believed they deserved their first win at Goodison Park since 2017.
Reflecting on breaking their Goodison hoodoo, Arteta stated, "Six years without a win here is a long time, so we had to learn some lessons, we had to be better. I am delighted for the win but especially the way we won it, the way we played, how dominant we were, the presence that we showed on the pitch. We fully deserved to win the game."
Arteta also emphasized the importance of their victory, highlighting their ability to create multiple scoring opportunities, saying, "I think we had many other openings to put the ball in the last line and to put somebody in the box and finalize. Credit to Everton, they defended the box extremely well, and they had some big, big blocks when we opened them up. It's great to have other ways to score goals; it gives you different resources and makes you more unpredictable."
For Arteta, the victory was even more special given his six-year stint as a player at Everton. Despite his history with the club, Goodison Park had been a challenging venue for him as a manager, having lost three times there previously. Breaking that streak was a satisfying achievement, especially considering the efforts of Arsenal's supporters, who traveled across the country on a late Sunday afternoon to back their team.
Arteta shared his sentiments, saying, "It's a special place for me, obviously I have a big emotional attachment for this club, and I am extremely grateful for the time I had here. I want the best for them except for when we play against them, and today we are fortunate that we won the game."
Arteta also praised Arsenal's supporters, emphasizing their importance to the team and expressing his gratitude for their dedication. He acknowledged their unwavering support, stating, "[Our supporters are] incredible. Every ground, every day, they keep getting better and better I think, they are enjoying the moment. They are incredibly important for us, and hopefully everybody showed their appreciation for all the time and effort they put in to always be with us."
In closing, Arteta expressed his anticipation of the next match, saying, "I'll see you on Wednesday!"
The victory at Goodison Park not only ended Arsenal's six-year winless streak at the venue but also demonstrated Arteta's continued growth as a manager and his ability to lead the team to success in challenging environments. Arsenal fans will be hoping that this win is a sign of more positive results to come in the season ahead.
For More Related Updates Visit Our Official Site .
By- Sahiba Suri