Arteta Frustrated as Arsenal Draws with Tottenham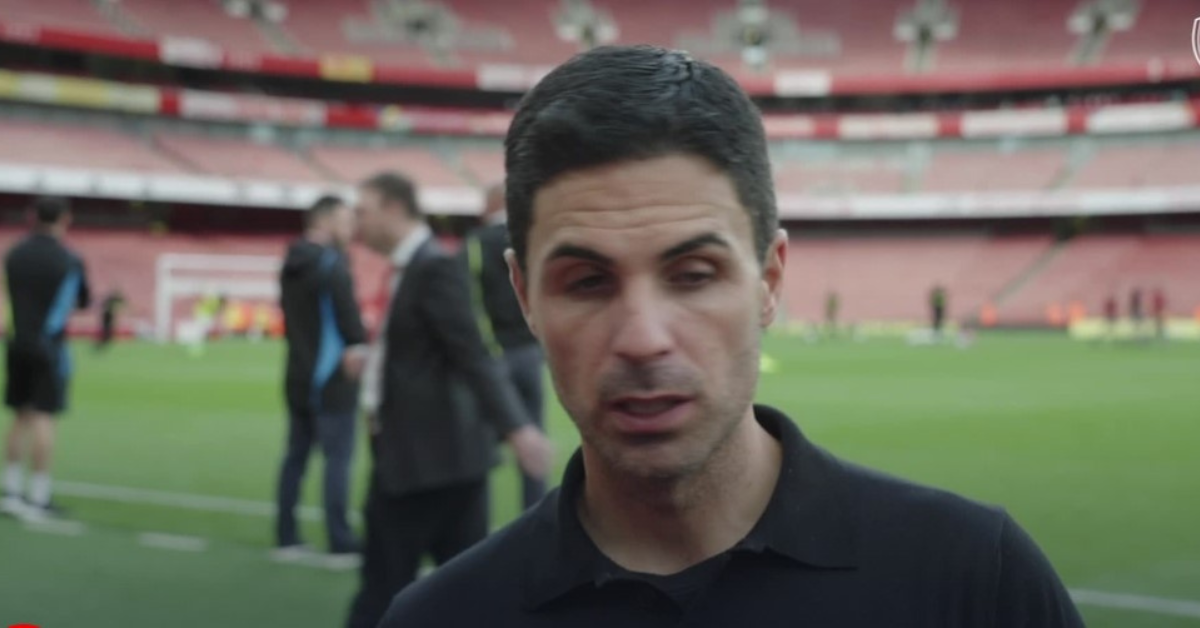 Arteta Frustrated as Arsenal Draws with Tottenham
Arsenal Draws with Tottenham in Frustrating Derby
In the highly anticipated North London derby, Arsenal faced off against Tottenham Hotspur at Emirates Stadium. The match ended in a 2-2 draw, leaving Arsenal manager Mikel Arteta frustrated with his team's inability to secure all three points.
Arsenal twice took the lead during the match, but they couldn't capitalize on their opportunities to seal the victory. Speaking about the performance, Arteta said, "Especially when you go up twice, and the moments and the chances that we didn't make, especially in the first half. We wanted more, but you have to make the most out of it, and we didn't. The moments where we had dominance of the game and control, we conceded the goals, and that was a big, big blow."
The Gunners had several promising moments in the first half, with opportunities to extend their lead. However, they were unable to convert these chances into goals, allowing Tottenham to stay in the game. Arteta acknowledged that his team lacked composure at times, possibly due to the high stakes and excitement of playing in front of their home crowd in a derby.
At half-time, Arteta was forced to make a double substitution. Midfielder Declan Rice had to be taken off due to an injury concern, and Fabio Vieira was substituted tactically. Rice's injury was a significant blow to Arsenal, as he had been playing a crucial role in the midfield. Arteta explained, "Declan is not feeling good; he felt something in his back and could not carry on." This unexpected setback forced Arsenal to adapt their tactics for the second half.
Despite the challenges, Arsenal managed to take the lead once again in the second half, showing their resilience. However, their joy was short-lived as Tottenham quickly equalized, leaving Arteta and the Arsenal fans disappointed.
Reflecting on the match, Arteta admitted that his team needed to be more clinical and make the most of their dominant moments. He praised the excitement and energy of the players but emphasized the importance of composure and control in such high-stakes games.
The North London derby is always a highly anticipated fixture, with both sets of fans eager for their team to secure bragging rights. While Arsenal managed to extend their unbeaten streak against Tottenham, the draw felt like a missed opportunity to claim a crucial victory.
As the Premier League season progresses, Arsenal will need to learn from this frustrating result and focus on improving their consistency and ability to convert chances into goals. Injuries, like the one suffered by Rice, can disrupt a team's plans, but adapting to such challenges is an essential part of football.
Arsenal fans will hope to see their team bounce back from this draw and continue to compete at the highest level. With a talented squad and a manager like Arteta at the helm, there is optimism that the Gunners can achieve success in the Premier League and other competitions this season.
The North London derby is just one chapter in the long and storied rivalry between Arsenal and Tottenham. While the latest encounter ended in a draw, both teams will look ahead to future clashes with determination and the desire to secure victories for their passionate supporters.
For More Related Updates Visit Our Official Website .
By -Sahiba Suri