Arsenal Loan Watch: Young Talents in Action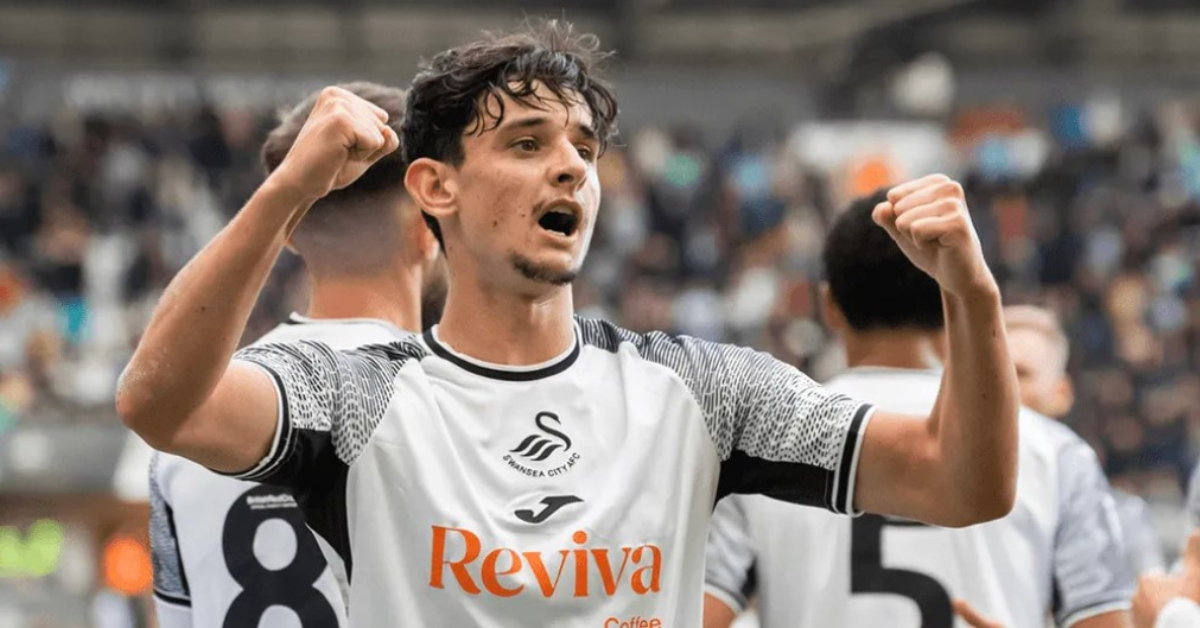 Arsenal Loan Watch: Young Talents in Action
In the latest edition of Loan Watch, several Arsenal youngsters continued to make strides in their respective loan spells across various leagues. Let's take a closer look at how these talented prospects fared in their recent outings.
Charlie Patino:
One of the standout performers among the Arsenal loanees is Charlie Patino, who is currently on loan at Swansea City. Patino had an impressive week, scoring his first goal for Swansea in their convincing 3-0 victory over Sheffield Wednesday. The young midfielder has also been contributing with assists, tallying three or four already this season. His performances are indicative of a player who is eager to make an impact and help his team succeed.
Ruby Doe:
Another loanee making waves is Ruby Doe, who is currently plying her trade at Ipswich Town. Doe not only provided an assist but also found the back of the net herself in Ipswich's remarkable 8-0 win against Cheltenham Town. Her contributions showcase her ability to be a key attacking asset for her team.
Sambi Lokonga:
In the Premier League, Sambi Lokonga played a crucial role for Luton Town, where he helped secure their first point of the season in a hard-fought 1-1 draw against Wolverhampton Wanderers. Lokonga's presence in midfield was instrumental in Luton's performance, and his loan spell is affording him valuable experience in English football.
Nuno Tavares:
Nuno Tavares, who recently joined Nottingham Forest on loan, had a mixed week. While he made his first start for Forest in a 2-0 defeat against Manchester City, he was subsequently forced off the field due to injury in the 39th minute. His loan stint aims to provide him with more opportunities and playing time at a competitive level.
Brooke Norton-Cuffy:
Brooke Norton-Cuffy has been enjoying a productive loan spell at Millwall in the Sky Bet Championship. The young defender played a total of 160 minutes across two fixtures, with Millwall securing a 3-0 victory against Rotherham United and a 0-0 draw against West Bromwich Albion. His consistent performances have contributed to Millwall's solid position in the league.
Kieran Tierney:
Kieran Tierney, despite being on loan in La Liga with Real Sociedad, continues to make valuable contributions. He played 62 minutes in Sociedad's 1-1 draw at home to Inter Milan in the UEFA Champions League. Tierney's versatility and experience at a high level of competition are evident in his loan stint.
Marquinhos:
Marquinhos is gaining valuable experience in Ligue 1 with Nantes. He made an appearance during Nantes' thrilling 5-3 victory at home against FC Lorient. His presence on the pitch adds depth and quality to the Nantes squad as they continue to climb the league standings.
Omar Rekik:
Omar Rekik featured for Wigan Athletic in Sky Bet League One, playing the first half in a challenging 4-1 defeat away to Bristol Rovers. Despite the result, Rekik's loan experience is helping him develop as a defender in competitive English football.
Mauro Bandeira:
Mauro Bandeira played 76 minutes for Colchester United in an EFL Trophy match against Tottenham Hotspur Under-21s, which unfortunately ended in a 5-0 defeat for his team. These loan opportunities provide Bandeira with valuable playing time and exposure to different styles of football.
Kido Taylor-Hart:
Kido Taylor-Hart made his debut for Bromley in the Vanarama National League, coming on as a substitute in the 29th minute during a 1-1 draw against second-placed Solihull Moors. Taylor-Hart's inclusion in the squad adds depth to Bromley's attacking options.
Nathan Butler-Oyedeji:
Nathan Butler-Oyedeji had a challenging outing as he received a red card in the 88th minute of Cheltenham Town's 3-0 loss to Peterborough United in League One. Despite the setback, these experiences are part of his development as a young player.
Additionally, there were several other Arsenal players who served as unused substitutes or whose teams did not have fixtures during the week. While some players didn't make the squad for their respective teams, these loan spells provide valuable opportunities for growth and development as they gain experience in competitive football environments. Arsenal continues to monitor the progress of these young talents as they work towards potential futures with the first team.
For More Related Updates Visit Our Official Website .
By- Sahiba Suri