Arsenal Historic Win Over Manchester City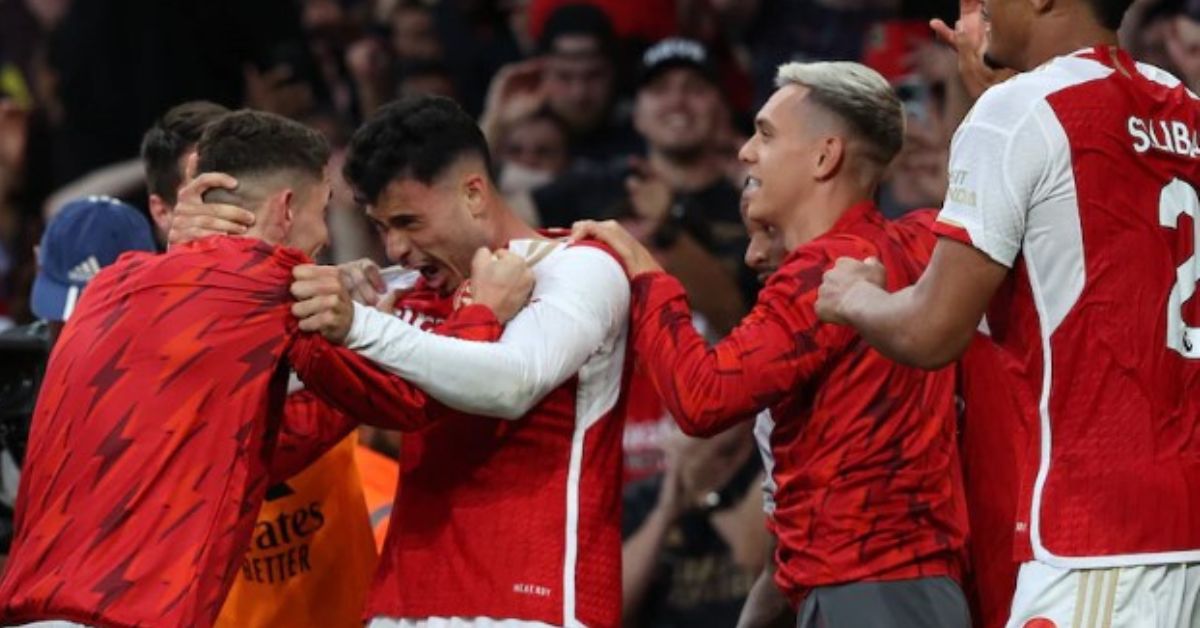 Arsenal Achieves Momentous Victory Over Manchester City
Arsenal's manager, Mikel Arteta, is elated after his team's historic 1-0 triumph over Manchester City, signaling a potential turning point in their Premier League campaign. Gabriel Martinelli's late goal, deflected off Nathan Ake, sealed the dramatic win at the Emirates Stadium, ending a 12-game league losing streak against City.
The significance of this victory cannot be understated. Arsenal had previously bested City in the Community Shield, but this Premier League win was far more crucial, occurring in a high-stakes battle between the reigning champions and last season's closest competitors. Arsenal had held an eight-point lead in April but faltered in the final stretch, allowing City to secure a remarkable treble.
Rather than succumbing to the disappointment of last season's collapse, Arteta and his squad have turned it into motivation for a potential Premier League title, something the club hasn't claimed in two decades.
The match's closing stages saw Arsenal aggressively press City, determined to secure a vital victory. City, seemingly content with a draw, faced Arsenal's relentless hunger for the win.
Arteta believes this win marks a defining moment in their development, stating, "It's a great feeling. You could sense it. It's been so many years without beating them, but now we have beaten the best team in the world without a question of doubt. We have done it in a great way because there were moments we had to suffer. It sends a message to our team to keep believing in what they are doing."
Arsenal's second-place position, two points ahead of City, is a testament to their resurgence. Tottenham leads the league, with Arsenal trailing on goal difference.
This victory puts an end to 15 games without a league win against City, demonstrating Arsenal's ability to compete with Guardiola's star-studded squad. Arsenal's strong defensive performance limited City to only four shots and disrupted their trademark passing and movement.
City's manager, Pep Guardiola, attributed the team's recent struggles to the absence of suspended midfielder Rodri, who was unavailable for their recent defeats but played in their midweek Champions League victory against Leipzig.
Despite City's recent setbacks, Guardiola remains optimistic and points out that coming from behind in the title race is not unfamiliar territory for his team, as they overtook Arsenal last season.
Arsenal's historic win has ignited hope among fans that this may be their season to reclaim the Premier League title. With newfound confidence and resilience, the Gunners are prepared to challenge their rivals and end their two-decade-long championship drought.
In the aftermath of the victory, Arsenal players celebrated jubilantly in the dressing room, savoring the sweet taste of a long-awaited triumph over their formidable rivals.
This momentous win sends a message to the Premier League that Arsenal is a force to be reckoned with, and their pursuit of the title is far from over.
For More Related Updates Visit Our Official Website
By- Sahiba Suri