Arsenal Conti Cup Group Confirmed: Key Details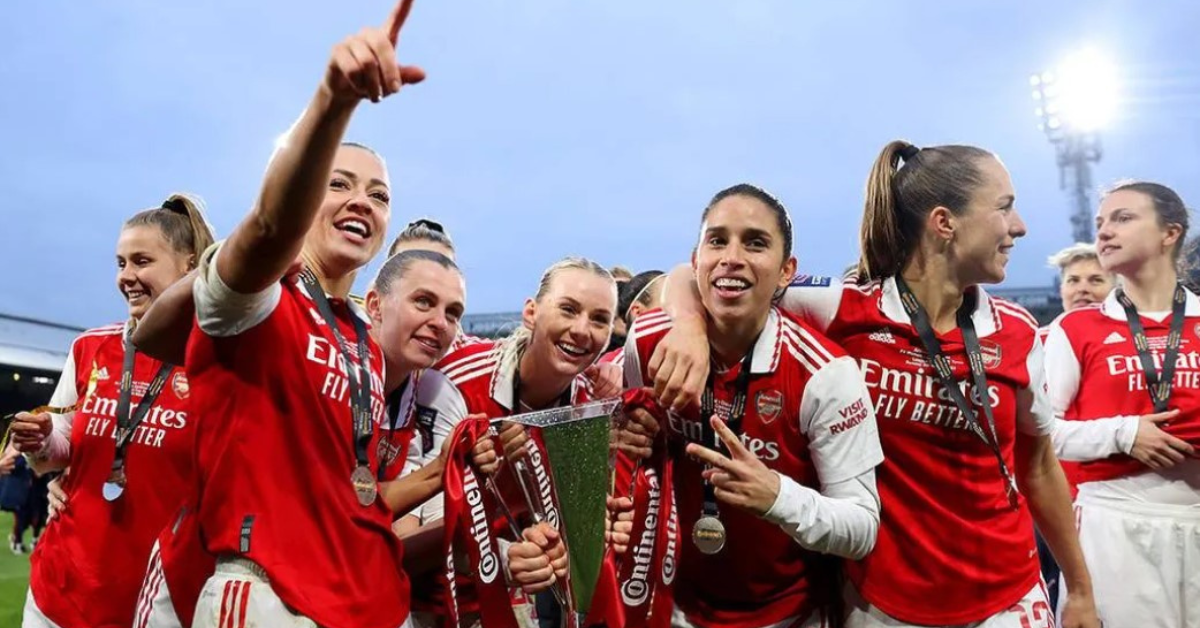 Arsenal Conti Cup Group Confirmed: Key Details
Arsenal's Conti Cup Group Confirmed
Arsenal Women's team is set to compete in Group D for the 2023/24 edition of the FA Women's Continental Tyres League Cup. The group stage opponents will include Bristol City, Reading, Southampton, and Tottenham Hotspur. The team will play two home games and two away games during the group stage. Arsenal has a rich history in this competition and is the most successful team in its history, having won the trophy six times, including a victory over Chelsea in the previous season's final. Full fixture details, including dates, venues, and kick-off times, will be confirmed in due course.
Ray Parlour: Tales from the Invincibles
Ray Parlour, often known as the "Romford Pele," played an influential role in Arsenal's famous Invincibles squad during the 2003/04 season. Parlour, a product of Arsenal's youth system, made his debut for the club in 1992 and was an essential figure among the Invincibles. He won his third league title with Arsenal in 2004 and his ninth major honor overall. Parlour was not only known for his work rate and leadership but also for his ability to raise his game on significant occasions, particularly when facing rivals like Manchester United. Despite injury concerns, Parlour played a crucial role in the title-clinching draw away to Tottenham. He still holds the record for the most Premier League appearances for Arsenal.
Reflecting on the Invincible Season
Parlour shared insights into the Invincible season and the team's mentality. He mentioned that while they were confident about their abilities, Arsène Wenger's statement about going through the season unbeaten added extra pressure. The team's goal was to win the league, but they also aimed to achieve it without a single loss. Parlour acknowledged the strength of the squad, their leaders, and their ability to secure draws even on challenging days.
Winning the Title at White Hart Lane
Parlour described winning the league at White Hart Lane, Arsenal's North London rivals, as a brilliant moment. It was a special achievement, and despite the pressure of the derby, they knew they were a superior team. He also shared a humorous anecdote about the away fans celebrating prematurely when Robbie Keane scored, not realizing that a draw would be enough to secure the title. It was a memorable day for Sol Campbell, who had made the switch from Tottenham to Arsenal and faced some humorous taunts.
Realizing the Significance
Reflecting on the achievement, Parlour noted that the team knew it was special, but perhaps they didn't fully grasp its extent at the time. Going unbeaten throughout an entire Premier League season was an extraordinary feat, and it showcased the team's strength and resilience. Parlour acknowledged that while other teams have come close to achieving this, Arsenal's Invincibles remain a unique and exceptional group.
Moving On from Arsenal
Parlour left Arsenal at the end of that season, citing injuries and the emergence of young talents like Cesc Fabregas. He wanted to continue playing football but recognized that it was the right time to move on. Despite his departure, he left a lasting legacy as part of the legendary Invincibles squad.
Arsenal's rich history, both in men's and women's football, continues to be celebrated, and the club remains committed to its community and charitable initiatives, exemplified by London United and its dedication to improving the lives of Londoners.
For more related updates visit our official website .
By- Sahiba Suri