Arsenal CEO Vinai Venkatesham departure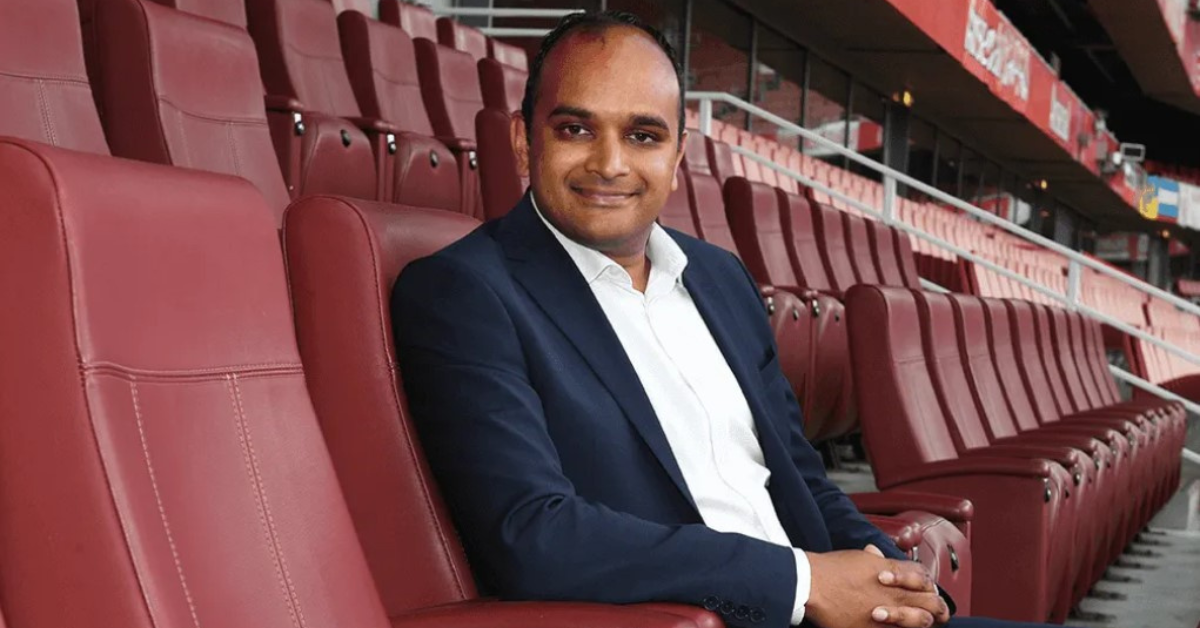 Arsenal CEO Vinai Venkatesham departure
Arsenal CEO Vinai Venkatesham to Depart Next Summer
Vinai Venkatesham, the dedicated CEO of Arsenal Football Club, has officially announced his departure, set to take place next summer. After an impressive tenure spanning 14 years with the club, Venkatesham has decided to embark on a new professional journey.
In his statement, Venkatesham expressed the difficulty of his decision while affirming his commitment to supporting a smooth and seamless transition during the coming months. His dedication to the club and its ongoing success remains unwavering until his last day.
Co-Chair of Arsenal, Josh Kroenke, offered his perspective on Venkatesham's departure, highlighting the board's complete support for his decision to pursue fresh challenges. While emphasizing that it is "business as usual" with everyone focused on the upcoming season, Kroenke took a moment to acknowledge Venkatesham's substantial contributions and longstanding service to the club.
Kroenke expressed the sentiment that Venkatesham will always be regarded as part of the Arsenal family, with a warm welcome awaiting him at the Emirates Stadium whenever he chooses to return.
Furthermore, Kroenke assured fans and stakeholders that change and succession planning have been well-prepared for within the club's strategic framework. The Arsenal Board remains firmly committed to their overarching strategy, and they will address the process of leadership transition with the goal of continuing to drive the club forward toward further achievements.
As Vinai Venkatesham prepares to embark on the next chapter of his illustrious career, the footballing world, as well as devoted Arsenal fans, stand united in expressing profound gratitude for his exceptional contributions to the club. His impending departure marks the conclusion of an era characterized by visionary leadership, unwavering dedication, and a profound impact on Arsenal Football Club.
Throughout his remarkable tenure as CEO, Venkatesham has left an indelible imprint on the fabric of Arsenal. His legacy, far from fading, will endure as a testament to his tireless efforts and unwavering commitment to the club's continued success. Under his stewardship, Arsenal has experienced a period of significant growth, transformation, and evolution, both on and off the pitch.
Venkatesham's leadership has been instrumental in guiding Arsenal through the challenges and triumphs that define a football club's journey. He has consistently displayed a keen understanding of the club's values, traditions, and aspirations, aligning them with a forward-thinking vision that has propelled Arsenal into a new era of excellence.
For more related updates visit our official website
By- Sahiba Suri