Analyzing Arsenal's Comeback Against Chelsea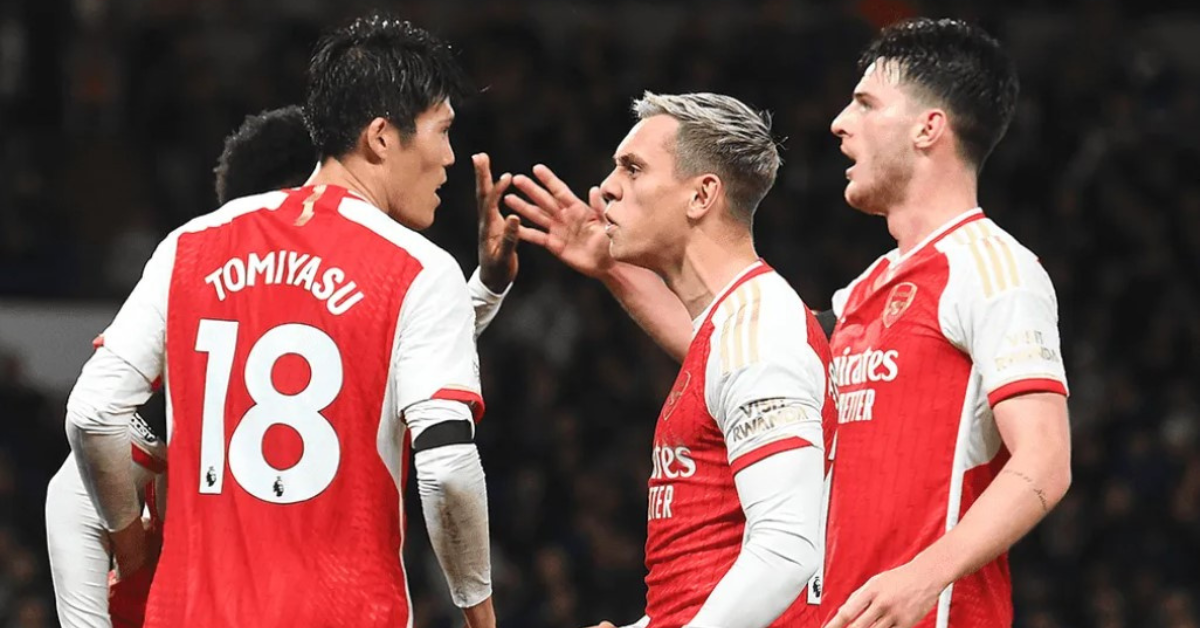 Arsenal's remarkable comeback from a 2-0 deficit against Chelsea provided a significant moment in their campaign. Let's delve into four key reasons behind this turnaround:
Assertive Second Half: In the first half, Chelsea's aggressive approach disrupted Arsenal's rhythm, with the home side leading in both duels and shots. However, after half-time, Arsenal coped better with the hostility, winning more duels (55%) and taking control of the match. Despite enjoying less possession, they played more in Chelsea's territory and tested them with 11 shots, compared to Chelsea's four.
Wingers Finding Space: Chelsea effectively shackled Arsenal's wide players in the first half by congesting their space. However, as the match progressed, Arsenal's full-backs adjusted their positioning, drawing Chelsea's wide forwards inward. This created extra space for Arsenal's wingers to isolate their markers, leading to more successful dribbles and greater penetration.
Gabriel and Saliba's Involvement: Arsenal's centre-backs played a crucial role in the second half by pushing higher up the pitch. They denied Chelsea's twin false nines space and pushed Chelsea back towards their goal. Gabriel's service to Gabriel Martinelli down the left was a highlight.
Territorial Shift: A significant shift in territory occurred in the second half, allowing Arsenal to pose more questions to Chelsea's defense. They played higher up the pitch, making it challenging for Chelsea to operate effectively. Arsenal's assertive approach and territorial dominance were vital in their attempt to overturn the 2-0 deficit.
The unbeaten campaign endured a significant test as they mounted an extraordinary comeback against Chelsea. Their resilience and astute tactical adjustments were pivotal in this remarkable feat. In the face of a 2-0 deficit, Arsenal's assertive second half, marked by winning duels and territorial dominance, allowed them to wrestle control from Chelsea. Wingers found space and posed a greater threat as full-backs adapted their positioning. Centre-backs Gabriel and Saliba pushed higher, denying Chelsea space and pushing them back. This analysis highlights how Arsenal's adaptability and determination played a crucial role in preserving their unbeaten start to the campaign.
For More Related Updates Please Visit Our Official Website
By- Sahiba Suri