A Look at Caitlin Foord's Remarkable Season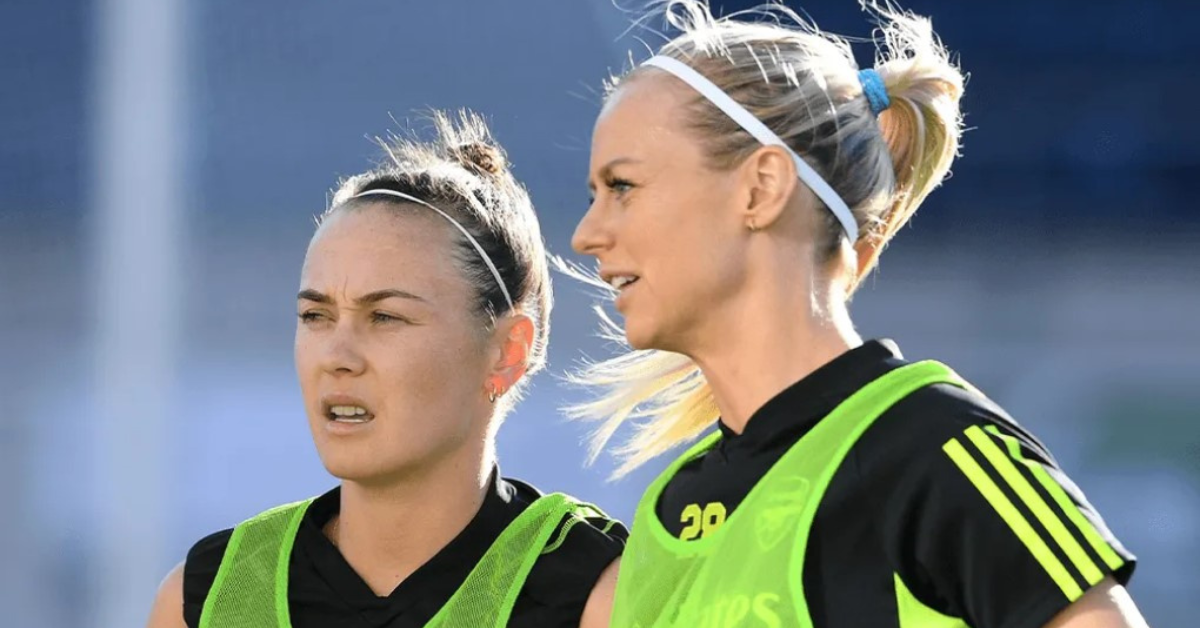 A Look at Caitlin Foord's Remarkable Season
Caitlin Foord and Amanda Ilestedt Nominated for Best FIFA Women's Player
Caitlin Foord and Amanda Ilestedt have received well-deserved nominations for the prestigious Best FIFA Women's Player award at the upcoming 2023 awards ceremony. With voting now open, fans can show their support and cast their votes until midnight CET on Friday, October 6.
This distinguished honor, shortlisted by a panel of experts, including former Arsenal player Mana Iwabuchi, takes into account achievements spanning from August 1, 2022, to August 20, 2023. The impressive list of nominees includes:
Aitana Bonmatí (Spain / FC Barcelona)
Linda Caicedo (Colombia / Real Madrid CF)
Rachel Daly (England / Aston Villa Ladies FC)
Kadidiatou Diani (France / Olympique Lyonnais / Paris Saint-Germain prior to Aug 2023)
Caitlin Foord (Australia / Arsenal WFC)
Mary Fowler (Australia / Manchester City WFC)
Alex Greenwood (England / Manchester City WFC)
Jennifer Hermoso (Spain / CF Pachuca Femenil)
Lindsey Horan (USA / Olympique Lyonnais)
Amanda Ilestedt (Sweden / Arsenal WFC / Paris Saint-Germain (FRA) prior to June 2023)
Lauren James (England / Chelsea FC)
Sam Kerr (Australia / Chelsea FC)
Mapi León (Spain / FC Barcelona)
Hinata Miyazawa (Japan / Mynavi Sendai)
Salma Paralluelo (Spain / FC Barcelona)
Keira Walsh (England / FC Barcelona)
Caitlin Foord showcased her incredible talent in the previous season, scoring an impressive 11 goals in 31 appearances across the Barclays Women's Super League, UEFA Women's Champions League, and FA Women's Continental Tyres League Cup. Her exceptional skills were not limited to club football, as she was a vital part of the Australian national team's journey to the semi-finals of the FIFA Women's World Cup. Their semi-final finish marked a historic achievement for Australian football.
Amanda Ilestedt, on the other hand, joined Arsenal from Paris Saint-Germain in the summer. Her time at PSG in the 2022/23 season included 15 league appearances and an impressive journey to the Champions League semi-finals. She also had a memorable run at the Women's World Cup, where she scored the winning goal for Sweden in their opening match against South Africa and continued to shine throughout the tournament.
These nominations reflect the exceptional talent and dedication of both Caitlin Foord and Amanda Ilestedt to the world of women's football. Their contributions to their clubs and national teams have earned them well-deserved recognition on the global stage.
For more related updates visit our official website .
By- Sahiba Suri