ALVAREZ: Unwavering Hunger Drives City Forward After Treble Triumph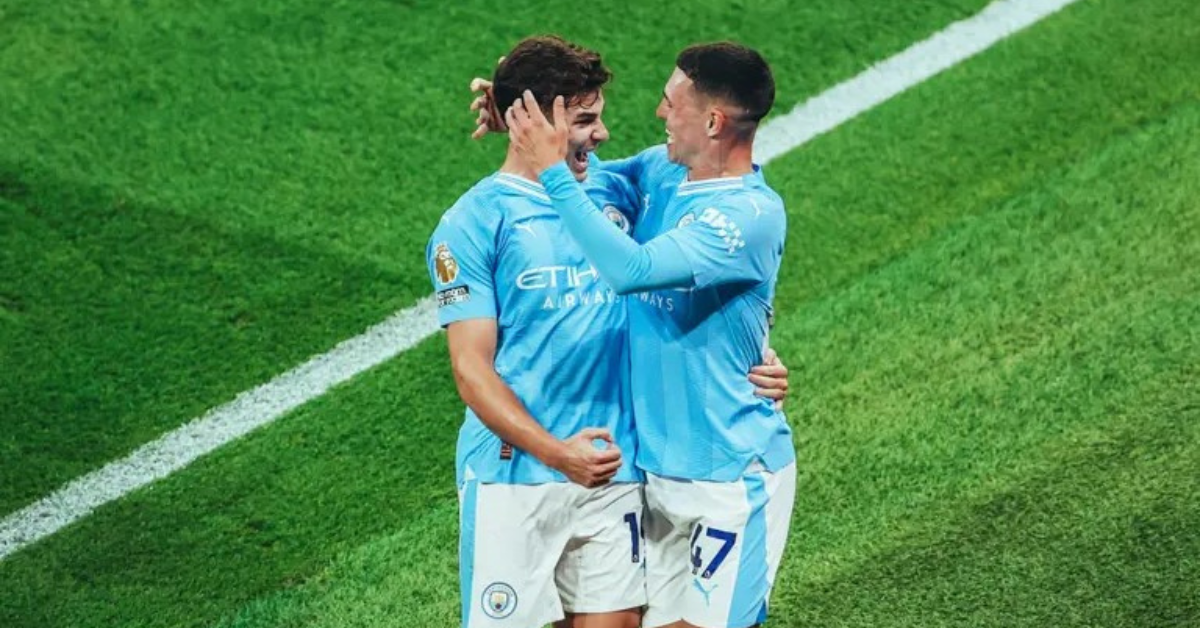 Julian Alvarez affirms that he and his fellow City teammates retain an unyielding hunger to vie for the Treble once more, building on the historic success of the previous season.
As a member of Pep Guardiola's squad, the Argentine contributed to the monumental achievement of securing Europe's top honor for the first time in the club's history, completing the triumphant trio alongside the Premier League and FA Cup titles.
The new season has seen City make a vibrant start, clinching victories in their first two league matches and triumphing in the Super Cup against Sevilla through a penalty shootout.
Following his pivotal goal in the hard-fought victory against Newcastle on Saturday, Alvarez expresses his eagerness, alongside his teammates, to further elevate the team's accomplishments from the previous year.
"In no way will it be easy to secure the Treble again," he explained after the win over the Magpies.
"We have achieved something that only a few teams have managed, but the hunger, the determination, and the ardor to excel will continue to burn within us.
"We are well aware of the challenges that lie ahead, yet our strong start fuels our motivation to continue achieving remarkable feats."
The versatility demonstrated by the Argentine has been a valuable asset to Pep Guardiola since his arrival from River Plate in 2022. The manager has often deployed El Arana both on the flanks and as a center-forward.
In Saturday's match, Alvarez began in a central position alongside Erling Haaland, skillfully embracing that role by unleashing an unstoppable shot that secured the decisive three points.
Alvarez emphasizes that every opportunity, irrespective of the position assigned to him, contributes to his rapid development as a player.
Discussing his role against Newcastle, he remarked, "I have occupied this position on several occasions last season as well.
"I strive to learn daily, to adapt to diverse roles assigned to me, to understand the distinct movements needed to support the team—wherever that may be.
"Whenever I'm called upon to play, it fills me with joy, and I consistently endeavor to give my utmost to assist the team."
By- Sahiba Suri