ALEX WILLIAMS MBE UNVEILS AUTOBIOGRAPHY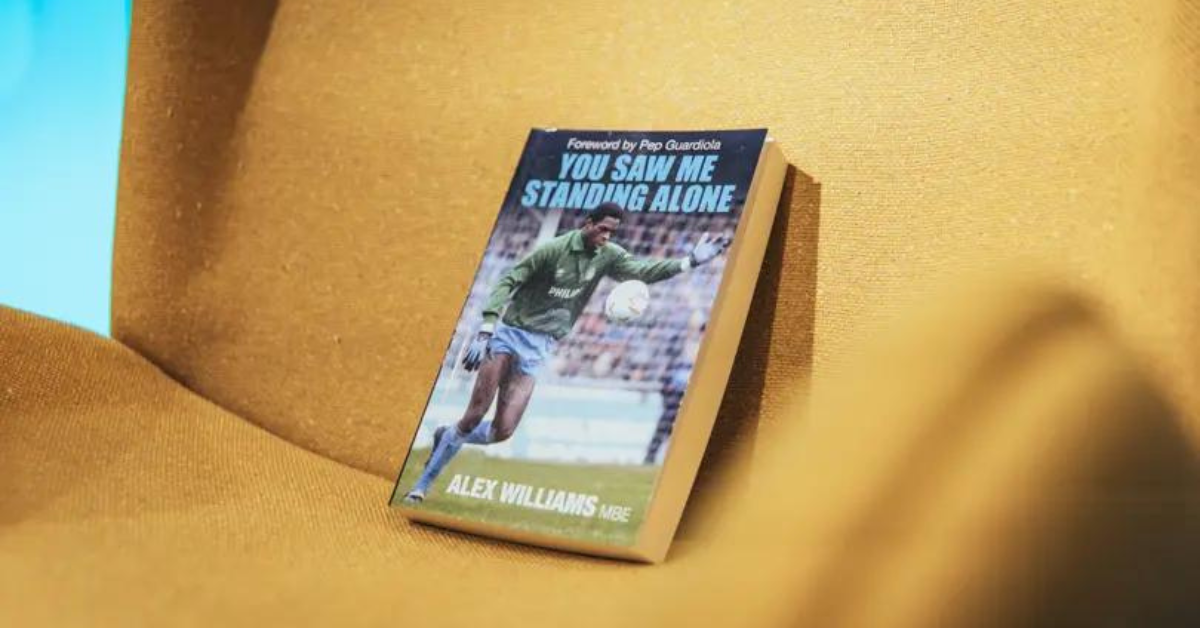 Alex Williams MBE, City in the Community Ambassador, has launched his autobiography, just weeks before his retirement from the charity after an impressive 33-year tenure.
City Gent: The Alex Williams Story
Titled "You Saw Me Standing Alone," the autobiography presents the captivating journey of one of Manchester City's most dedicated servants.
The poignant title of his memoir, drawn from a famous song cherished by the Club's supporters, portrays his courageous battle against racism, a struggle he faced as one of the first modern-day black goalkeepers in the sport.
With great determination, Alex ascended to the pinnacle of his career before an undisclosed injury prematurely ended his playing days in 1987, when he was only 25 years old.
As a community advocate, he became an inspiration for youth, guiding them towards positive changes through City's pioneering charity, City in the Community.
Alex is set to retire from his full-time role as ambassador at City in the Community on August 31, 2023, marking the conclusion of his remarkable 33-year journey with the charity.
Alex Williams MBE announces retirement from City in the Community
Among his final actions was the presentation of the Premier League trophy to Ilkay Gundogan in May 2023, a moment that marked the initial success of the Club's famous treble-winning season. In his autobiography, Alex offers a unique personal perspective on the thrilling final month of that historic campaign.
Throughout his career as a player, goalkeeping coach, and community leader, Alex's impact extended to numerous individuals, including:
Noel Gallagher, an aspiring musician and young City fan who crossed paths with Alex in their local park.
Greater Manchester Mayor Andy Burnham, who encountered his first instance of racism involving Alex.
Former City captain Paul Power, who shares anecdotes from the camaraderie of the Maine Road dressing room in the 1980s.
Legendary goalkeeper Neville Southall, who sheds light on his decision to have Alex as his coach at Everton.
These individuals and more recount their interactions with Alex in the autobiography, including insights from City in the Community staff and participants whose life stories were influenced by one of football's most beloved personalities.
Commenting on the release of his book, Alex expressed, "As a Moss Side native, it was a dream come true for me to represent the Club I supported all my life. I am proud to now share that story."
"A significant part of this narrative involves the growth of City in the Community. We, as City fans and staff, should take immense pride in the club's local and global achievements in positively transforming the lives of countless individuals."
"Lastly, I extend a massive thank you to Manchester City football club and our fantastic fans from all around the world. The Club and its supporters have always welcomed me with open arms, and I am proud to have represented them for such an extensive period."
By – Sahiba Suri