A Sentimental: Nayef Aguerd's Emotional Journey"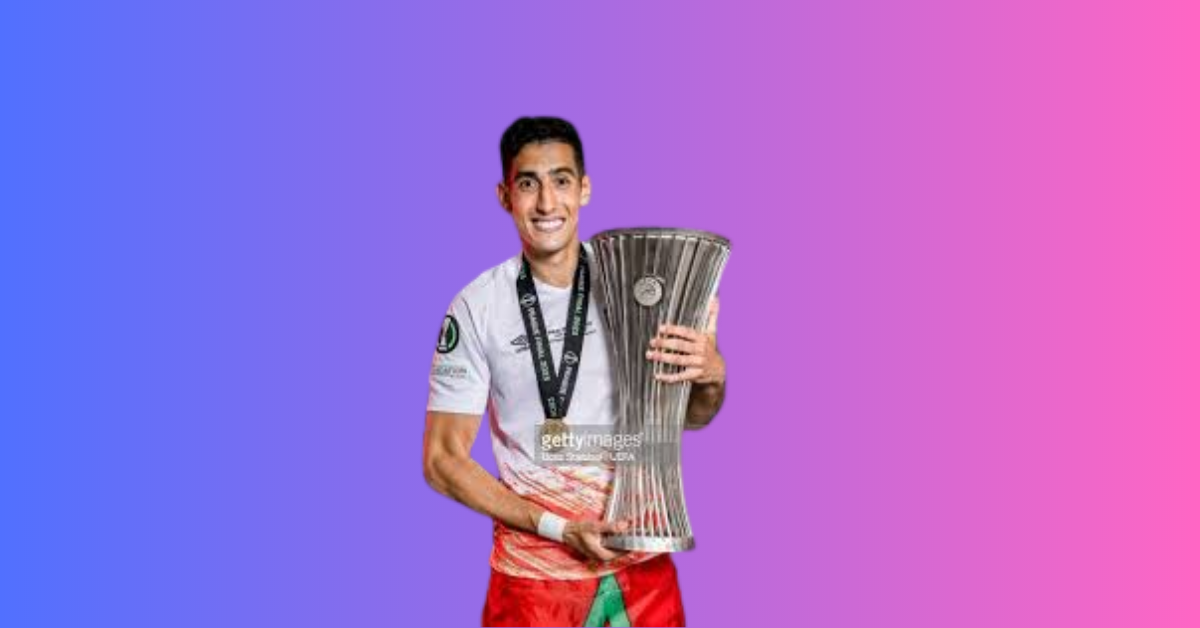 A Sentimental : Nayef Aguerd's Emotional Journey"
For the first time since joining West Ham United, the Morocco centre-back will play at Roazhon Park – the home of his former team Stade Rennais – as the Hammers face the Ligue 1 side in pre-season action.
Aguerd made the switch from the Brittany capital to English capital last summer, having spent two years with Les Rouge et Noirs; a time in which the defender got to experience UEFA Champions League and UEFA Europa League football for the first time in his career and make lifelong friends.
While the focus will be on essential pre-season minutes, improving fitness, and preparations for the new Premier League campaign, Aguerd wants to ensure he enjoys the game too.
"I'm very happy to go back there," he told "I have a lot of friends there, both players and people that work behind the scenes at the Club. Stade Rennais and everyone there helped me a lot and I am where I am today because of the people at that club.
"They gave me the chance to show my qualities and we also got to play Champions League football as well. Roazhon Park is a brilliant stadium too and the atmosphere was always unbelievable, so for sure it will be an emotional game for me."
Nayef Aguerd in pre-season training
While the Rennes squad has, of course, seen other incomings and departures since Aguerd's own transfer, there are still many familiar faces in the French team. Each brings their own qualities to the side, something the 27-year-old knows only too well.
In a position to offer an almost unique level of insight into Saturday's opponents, Aguerd explained how he expects his former side to set up this weekend.
"Rennes play a collective game. I can't pick just one or two players to pick out because, obviously I know the manager there very well, and he doesn't like focusing on the individuals in the team. It is about the unit; the team as a whole. That's the philosophy of the entire club.
"As a defender, my job will be to stop their attacking players, and I know they have a lot of quality, but I'm looking forward to it."
Aguerd has been a West Ham player for just over 13 months now, with his first season in Claret and Blue bringing the oxymoron of unforgettable highs and unimaginable lows.
It was in mid-July 2022 that Aguerd was injured in a pre-season loss to Rangers, forcing the centre-back to miss the first three months of competitive action for West Ham.
His recovery period and schedule allowed the defender to return in time to allow him the honour of representing Morocco at the 2022 FIFA World Cup in Qatar; a competition that they defeated both Spain and Portugal in to reach the semi-finals and finish in an historic fourth place.
Back with the Hammers, and a difficult run in domestic football was a challenge for Aguerd and his teammates. With Premier League football assured though, the campaign ended in the most spectacular of fashions, as he and his teammates lifted the Club's first major trophy in 43 years; the UEFA Europa Conference League.
"It was about this time last year, against Rangers, that the injury happened," he mused. "Of course, it was a horrible moment. I was very sad. It took a lot of hard work to get back but now it's behind me, a good few months behind me, and now I'm looking forward to showing more of qualities.
"I think the West Ham fans have started to get to know me in the games I played last season, but the injury really stopped me from showing a lot in the first half of the season.
"But, on the other side, I got to play in a World Cup with my country and I also got to win an amazing trophy with this Club. They're the big, amazing moments from last season that I'll always carry with me."
For more related updates visit our official website .
By- Sahiba Suri