A Five-Star Classic: Reliving City's 5-2 Triumph Over Tottenham at Maine Road | Celebrating Maine Road's 100-Year Legacy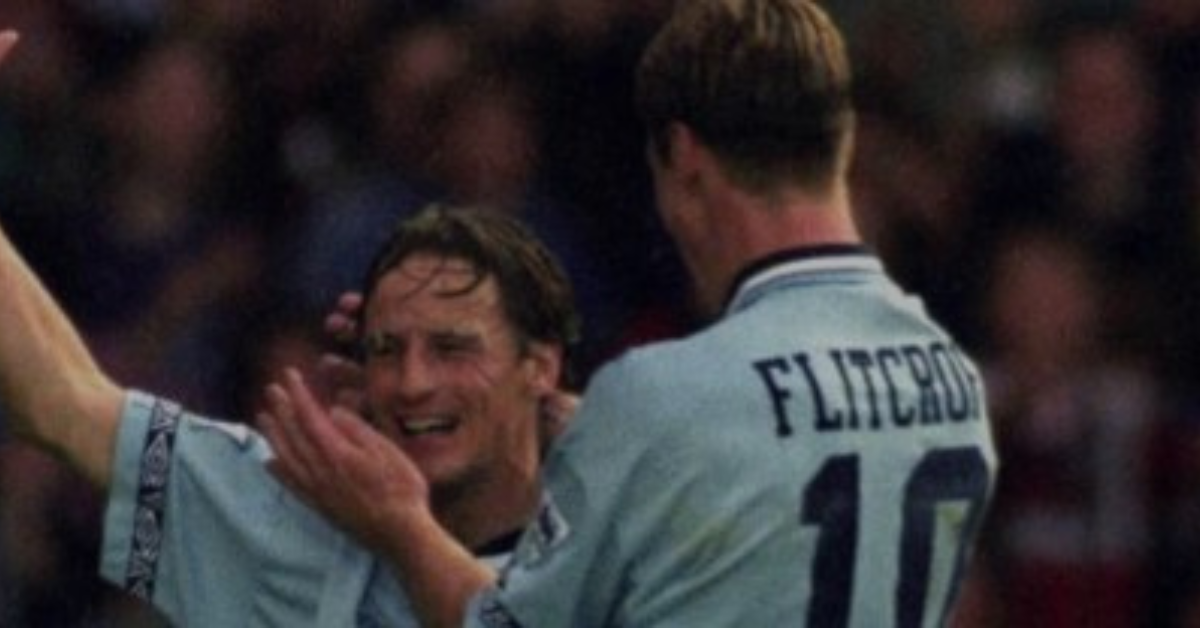 As we commemorate the historic 'Maine Road 100' milestone, we're delving into the archives to highlight some of the timeless gems from our venerable former stadium. Among the standout moments is the unforgettable 5-2 victory over Tottenham, etched into history on October 22, 1994.
This game holds a special place not only in City's legacy but also in the memories of football enthusiasts worldwide. The revered voice of the BBC, the late John Motson, considered it one of the pinnacle matches he had the privilege to cover throughout his illustrious career.
Originally published on October 22, 2019, to mark the 25th anniversary of this remarkable encounter, the sentiment remains vivid and electrifying.
"I'd be wealthy if I had a pound for every time someone told me it was the greatest game they'd ever witnessed!"
A mischievous grin forms on Brian Horton's face as he recalls an extraordinary showdown that transpired at Maine Road nearly three decades ago. The former City manager revisits the spectacle that unfolded on October 22, 1994, when our fearless Blue army brilliantly dismantled a star-studded Tottenham Hotspur, securing a resounding 5-2 victory.
Legendary BBC commentator John Motson bestowed this contest with glowing praise, cementing its status among the most captivating matches he had the honor to narrate.
Notably, this mesmerizing spectacle still holds an indelible place in the hearts of countless City devotees. After 28 years, the protagonists of that momentous afternoon under Maine Road's stormy skies continue to cherish the vivid recollections.
Tottenham, led by the iconic Ossie Ardiles, shattered the conventions of English football by assembling a cosmopolitan lineup adorned with stars. The likes of Teddy Sheringham, Nicky Barmby, Darren Anderton, and the budding talent Sol Campbell adorned their ranks, setting the stage for a riveting clash of titans.
By- Sahiba Suri