San Diego Women Excel in Kumamoto Water Polo Tournament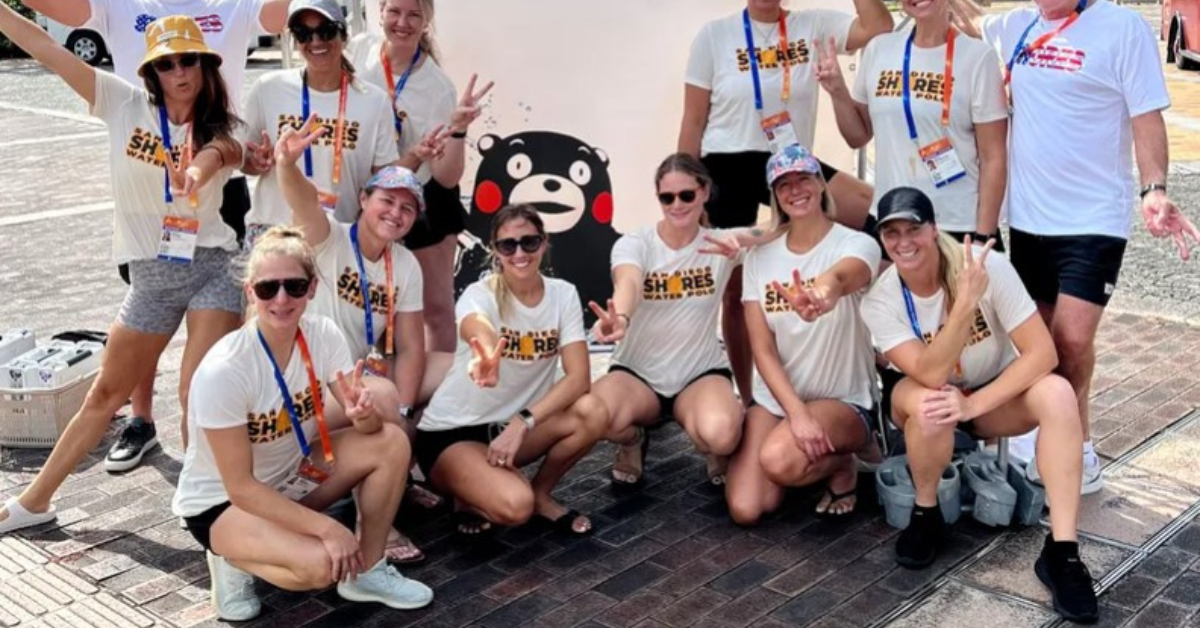 Masters water polo is a realm that transcends age and gender barriers. While a significant contingent of seasoned male athletes is currently participating in the World Aquatics Masters Water Polo Championships in Kumamoto this week, there is a call for increased women's representation in the sport. This sentiment is echoed by an Olympian who is actively engaged in the event.
Joelle Bekhazi (pictured above), who boasts a remarkable water polo career spanning 16 years with the Canadian women's team, has competed in nearly 600 international matches, including seven world championships. Culminating her journey with an appearance at the Tokyo 2020 Olympic Games, Bekhazi now advocates for female participation in the masters category.
"Following retirement, the desire to continue playing at a competitive level remains strong. For those who share my passion for the game, such aspirations can be fulfilled. Having shared the pool with these remarkable women for numerous years, I've witnessed their unyielding competitive spirit. What better way to complement my already seven world championships than by embracing the world masters?" Bekhazi expressed after triumphing in a match during the fourth day of competition in Kumamoto.