QPW (Qatar Pro Wrestling) SuperSlam II to take place at Lusail Sports Arena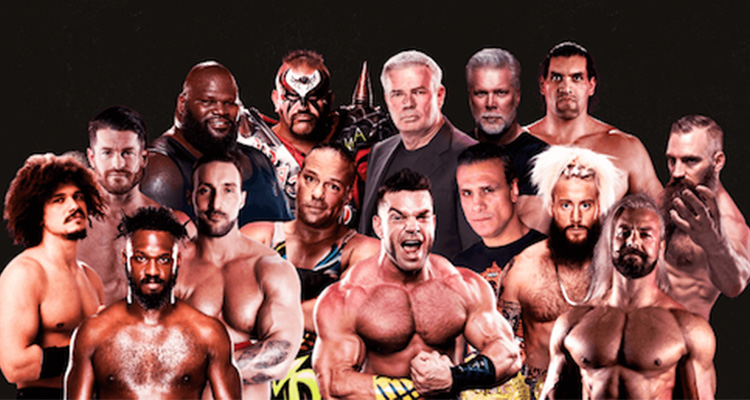 2020 Qatar Pro Wrestling (QPW) II
QPW (Qatar Pro Wrestling) has confirmed the second edition of the popular SuperSlam II pro-wrestling championship that will take place from 21st February, 2020. The contest will be held at the Lusail Sports Arena and SuperSlam II will have a lineup full of iconic World Wrestling stars and legends including the Road Warrior Animal, Kevin Nash, Mark Henry and Great Khali.
The contest will have several popular wrestlers in action including Rob Van Dam, Alberto del Rio, Brian Cage, PJ Black, Rich Swann, Matt Sydal, Nzo, Alofa, Chris Raaber, Apolo Jr, Brian Pillman Jr, Caprice Coleman, Chris Masters, Carlito, Jody Fleisch, Johnny Storm, Tristan Archer, Mil Muertes, White Eagle, Matt Cross and Dos Caras among others. Fans across North Africa and Middle East are waiting with bated breath for this thrilling wrestling competition to unfold this year in Qatar.
Also Read: Qatar Pro Wrestling SuperSlam 2
Championship Matches in Qatar Pro Wrestling
There will be four championship title matches, namely the QPW King of Ladder, QPW Tag Team, QPW World Titles and QPW Middle East. The present holder of the QPW World Title Championship is Alberto del Rio from Mexico. SuperSlam II will have tickets available at the QPW-wrestling.com site for a prize of QAR 70 for a Bronze ticket. Silver and Gold tickets are priced at QAR 150 and QAR 250 respectively while Platinum and VVIP passes come for QAR 1,000. Tickets can also be purchased from the dedicate booth set up at Doha Festival City.
Tickets were completely sold out for the first SuperSlam event and tickets are selling out rapidly for the second edition as well. With higher demand from fans, organizers have shifted to the even to the bigger Lusail Sports Arena this year. The Chairman at QPW, Mr. Ali Ahmad Al Marafi, has already stated that this will be the largest gathering of professional wrestlers outside the United States of America. He added that 10,000 visitors are expected at the event in the Lusail Sports Arena. Fite TV will also be playing the event for a subscription fee for fans eager to watch the contest at home.
Qatar Pro Wrestling has tied up with Doha Festival City as the Platinum Partner and host of the Exclusive Meet and Greet for fans to get a chance to meet their favorite wrestlers in person. The 5-star luxury Dusit Doha Hotel at West Bay Doha, will be the Hospitality Partner for the event and Gulf Times will be the Newspaper Partner along with radio partner Qabayan Radio and ILoveQatar as the Official Digital Partner. Other digital media partners include WhatsUpDoha, Qatar Living, QL Lifestyle and Marhaba.
QPW (Qatar Pro Wrestling) is the very first and sole professional wrestling body across the Middle East and was founded in the year 2013 at Doha. The association brings global wrestling superstars from across the globe to participate in big-ticket extravaganzas across the region.