People's Republic of China Secures 2 More Golds in Super Final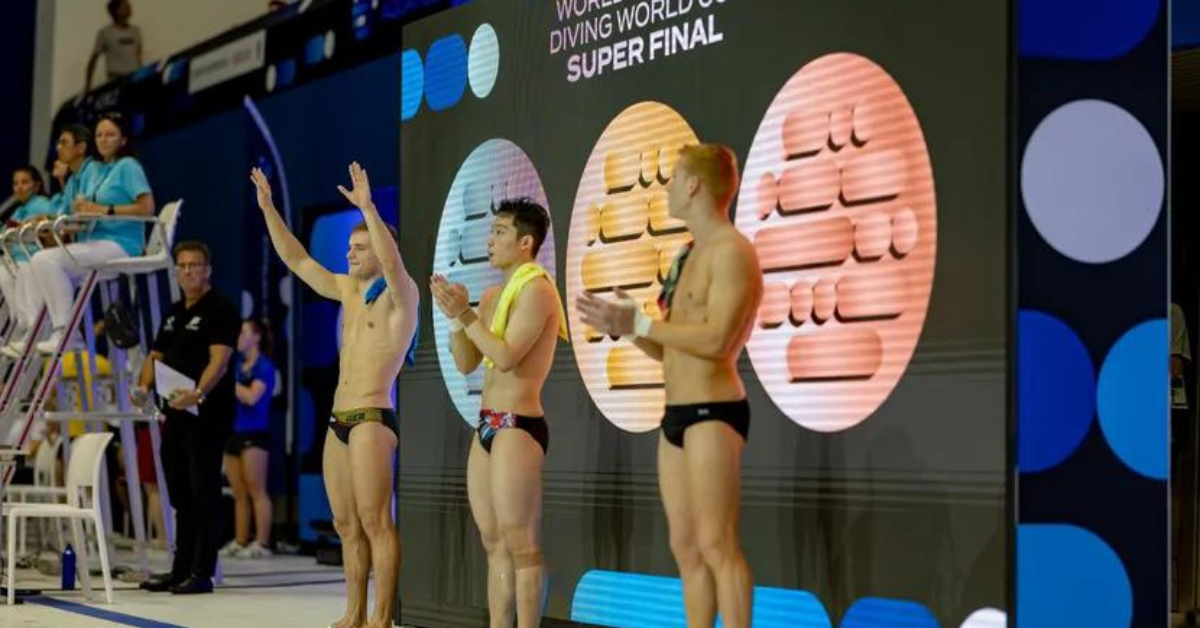 In the ongoing display of their dominance, China's prowess in diving was highlighted once again as they clinched two gold medals in the Super Final events. Three-time world champion Chen Yuxi emerged victorious in a captivating duel against Olympic champion Quan Hongchan in the women's 3m Super Final. Meanwhile, two-time world champion Wang Zongyuan secured the top spot in the men's 10m event with an impressive lead of over 76 points. This accomplishment adds to China's remarkable feat of sweeping six events, leaving only three more to contest.
The spotlight in one of the most captivating sports rivalries of our time, the women's 3m diving, was focused on the fierce competition between 17-year-old triple world champion Chen Yuxi, who remarkably secured her first world title at the age of 13, and her teammate, 16-year-old Quan Hongchan, who outshone Chen to claim the Olympic diving gold at just 14 years old.
As anticipated, the World Cup Super Final held in Berlin on a weekend in August was an epic showdown. Chen had previously triumphed in the World Cup in Xi'an, China, while Quan claimed victory in the World Cup in Montreal, Canada. Chen secured her third world championship title in July. In Berlin, Chen emerged victorious once again, with the deciding factor being a single dive in round four, where both athletes executed a back 3½ (with a 3.3 degree of difficulty). In this critical dive, Quan trailed behind her teammate by 30 points, ultimately making a difference of 12.20 points between the gold and silver medals. Andrea Spendolini Sirieix, an 18-year-old diver from Great Britain, achieved her third consecutive World Cup bronze.
In the men's 3m Super Final, Wang Zongyuan showcased his skill without any fellow countrymen challenging him for the top position. The two-time world champion consistently outperformed his competitors on every dive, both individually and cumulatively, achieving a total score exceeding 500 points for the victory. Moritz Wesemann from the host nation, Germany, secured the silver, while Andrew Capobianco of the United States made an impressive comeback to secure the bronze.
The women's 10m Super Final witnessed a back-and-forth battle between Chen and Quan. The early rounds saw them executing similar dives, with Chen securing a higher score in the opening round, including a perfect 10, while Quan outscored her in the second round with two 10s. Quan held the lead after round three, which featured a challenging armstand back double with 1½ twists (3.3 degree of difficulty), extending her advantage by 12.40 points. However, the pivotal moment arrived in round four when Quan received an uncharacteristically low score of 69.30 for the same dive, while Chen secured 89.10 points, propelling her into the lead by 7.40 points. Throughout the competition, Spendolini Sirieix maintained a firm grasp on the third position.