On day eight of swimming at the Fukuoka World Championships, the United States showcased its dominance by sweeping the medley relays and claiming three gold medals.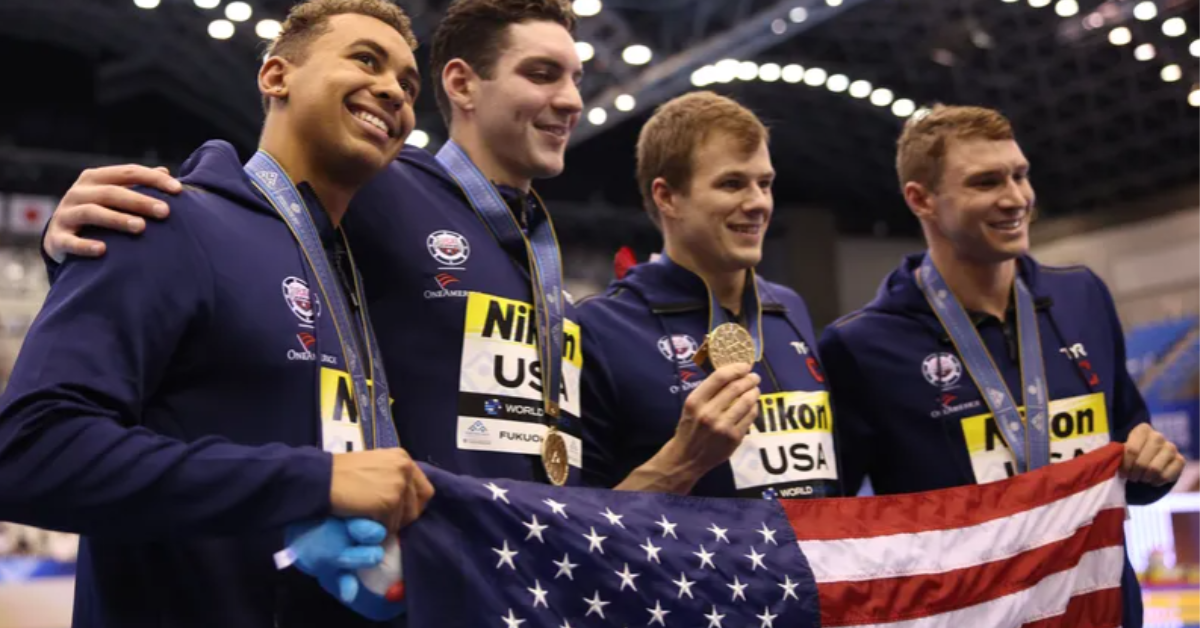 Meanwhile, Lithuania's Ruta Meilutyte made headlines by breaking the 50m breaststroke world record.

During the final night of swimming, Australia's Kaylee McKeown and France's Leon Marchand were named swimmers of the championships. The United States, with an impressive performance throughout the event, won the best team award after securing a total of 38 medals.

In the men's 50m backstroke, Hunter Armstrong of the United States emerged victorious with a time of 24.05, upgrading his silver medal from the previous year. His compatriot, Justin Ress, finished second, completing the American 1-2 sweep for the second consecutive year, with a time of 24.24.

Reflecting on his performance, Ress acknowledged that he needed to work on executing the details better but expressed his enjoyment of the race. He emphasized the importance of cutting off pressure and simply having fun during competition.

With Armstrong's victory, the United States added another gold medal to its collection in the men's backstroke events this week. Armstrong, who trains at the University of California, Berkeley, alongside Ryan Murphy and coach Dave Durden, was thrilled with the win and described the meet as a unique challenge.

The bronze medal in the men's 50m backstroke went to China's Xu Jiayu, who secured his first medal in the event and for the week with a time of 24.50. Xu expressed his happiness with the result and highlighted the need to improve his speed for the second half of the race.

With the conclusion of the swimming events in Fukuoka, the United States showcased its dominance, securing several gold medals and leaving a strong impression on the championships