On day eight of swimming at the Fukuoka World Championships, the United States clinched three gold medals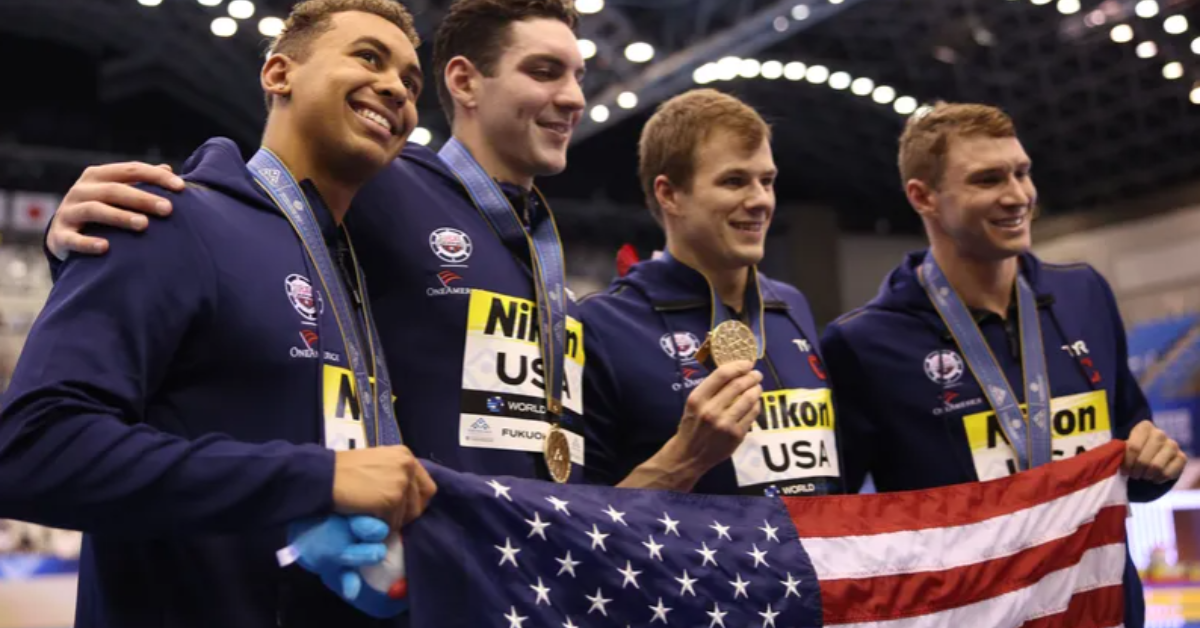 Dominating the medley relays. Meanwhile, Ruta Meilutyte of Lithuania achieved a remarkable feat by breaking the 50m breaststroke world record.

During the final night of swimming, Kaylee McKeown of Australia and Leon Marchand of France were recognized as the standout swimmers of the championships. The United States also received the best team award for their outstanding performance, securing a total of 38 medals.

In the men's 50m backstroke event, it was a repeat of last year's results, with an American 1-2 finish. Hunter Armstrong, the world record holder, claimed gold with an impressive time of 24.05, upgrading from his silver medal in the previous year. The defending champion, Justin Ress, secured second place once again with a time of 24.24, completing the U.S. sweep for the second consecutive year.

Reflecting on his race, Ress commented that he needs to work on executing certain details better, but he enjoyed the experience and tried to minimize the pressure during the competition.

This week in Fukuoka, the United States has triumphed twice in the men's backstroke, with Armstrong, who trains at the University of California, Berkeley with Ryan Murphy and coach Dave Durden, showcasing a remarkable performance.

Expressing his excitement, Armstrong said that the meet posed a unique challenge, and he was delighted to end it on a high note. He emphasized that every race provides new learning experiences and he sees this competition as valuable preparation for the upcoming event in Paris.

China's Xu Jiayu secured the bronze medal with a time of 24.50, claiming his first medal in the 50m backstroke event during this week's championships. He acknowledged the need to work on improving his speed for the second half of the race, similar to his focus on the 100m Backstroke.

Xu expressed gratitude to everyone for their support and promised to continue working hard to bring happiness with his results in future competitions