"Thank You for Everything" – Charles Leclerc Pens an Emotional Message for Sebastian Vettel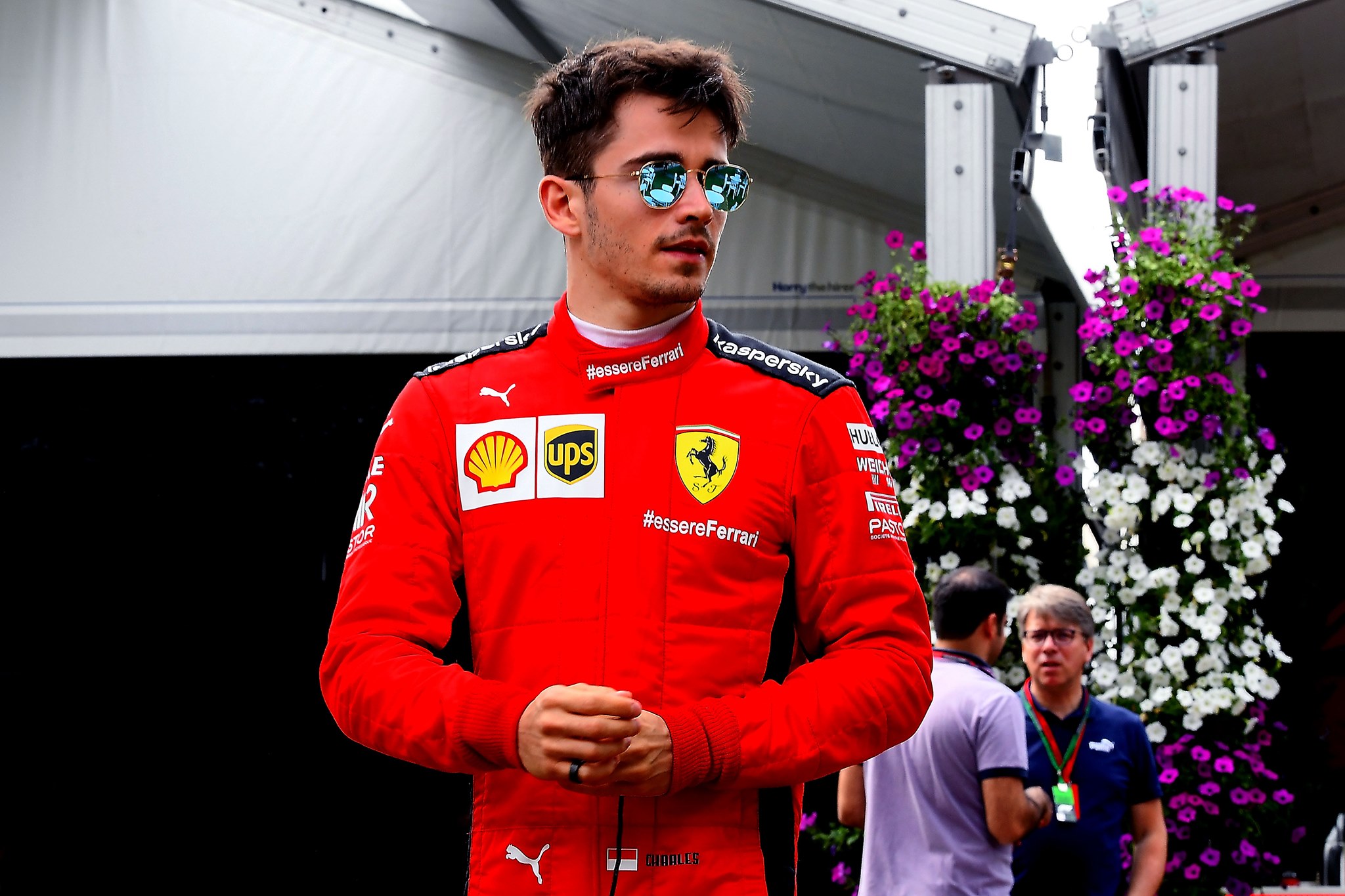 With Ferrari officially confirming Sebastian Vettel's exit, Charles Leclerc took to social media to share his thoughts. The Monegasque penned down an emotional post, highlighting the pair's time together as teammates. Leclerc thanked Vettel for "everything" in a heartwarming message.
Charles Leclerc reacts to Vettel's release
Charles Leclerc and Sebastian Vettel didn't have the best of relationships in their first year as teammates. There were plenty of controversies, some questionable moments on track and a lot of internal friction.
Despite their on track differences, Leclerc and Vettel always had mutual respect for each other. While the media sensationalized their rivalry, Charles and Seb were always quick to clarify that they got along just fine.
Putting all the team orders and Ferrari's "strategies" to a side, Vettel and Leclerc's partnership began as one of a master and apprentice but blossomed into an experienced veteran and his young and hungry teammate.
Towards the end of the season, it was clear that Seb had handed over the baton to Leclerc. Ferrari signing the Monegasque on a 5 year-deal only affirmed the fact that Charles is Ferrari's future.
Charles thanks Seb
Via his official twitter account, Leclerc wrote:
"It's been a huge honor for me to be your teammate. We've had some tense moments on tracks. Some very good ones and some others that didn't end as we both wanted, but there was always respect, even though it wasn't perceive this way from the outsideI've never learnt so much as I did with you as my teammate. Thank you for everything Seb."With Seb's exit, Charles now shoulders the monumental task of bringing Ferrari a World Championship. A challenge that is in no way easy and has seen many great drivers try and fail.Moreover, Leclerc must now be wary of his new teammate at the Scuderia in 2021.According to several reports, Ferrari is considering Renault's Daniel Ricciardo or McLaren Carlos Sainz as possible replacements. It would be interesting to see how Leclerc copes with being the unofficial "number 1" within the team while having to defend from drivers who are hungrier than ever to win World Championships.Ferrari is yet to announce its second driver but all we can do is watch and wait.
Source: essentiallysports