Fernando Alonso sends one-word warning to Sergio Perez as pressure mounts on Red Bull ace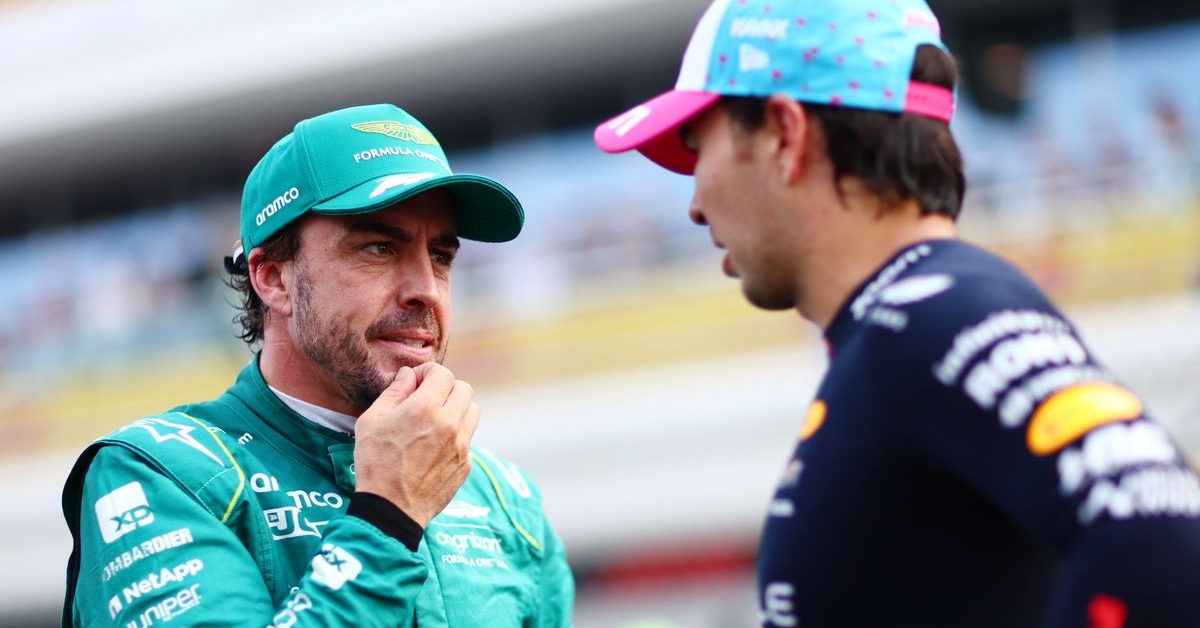 Fernando Alonso has sent a warning to Sergio Perez following his second-place finish at the Canadian Grand Prix.
Alonso bagged 18 points in Montreal after finishing second behind reigning world champion Max Verstappen, while Perez could only manage sixth. The result means Alonso is now just nine points behind Perez in the Driver Standings, with the Red Bull driver currently second behind team-mate Verstappen.
And Alonso is feeling confident about his chances of catching Perez, who has now missed out on a podium spot in the last three races. When asked if he thinks he can beat him, Alonso simply replied: "Yes."
Perez, meanwhile, was left feeling "concerned" about his lack of pace in Montreal. "Today was a bit of a surprise, we just didn't have the pace," he admitted. "It was looking good on the hard tyre initially but once the Safety Car came in, I couldn't recover the grip on that tyre and we didn't have the pace on the medium.
"It is important we take time to understand the weekend because this race, in particular, has been poor in pace and we need to get on top of it. I have the confidence in myself and know what I can do but today we were not good.
"Right now, I am more concerned about my drop in performance than my place in the championship because the pace is just not there. You never have no pressure on you, it has been a difficult period but I am here to perform and I need to do that in the next few races."