Checo Perez visits the Cowboys and finds similarities between NFL, Formula 1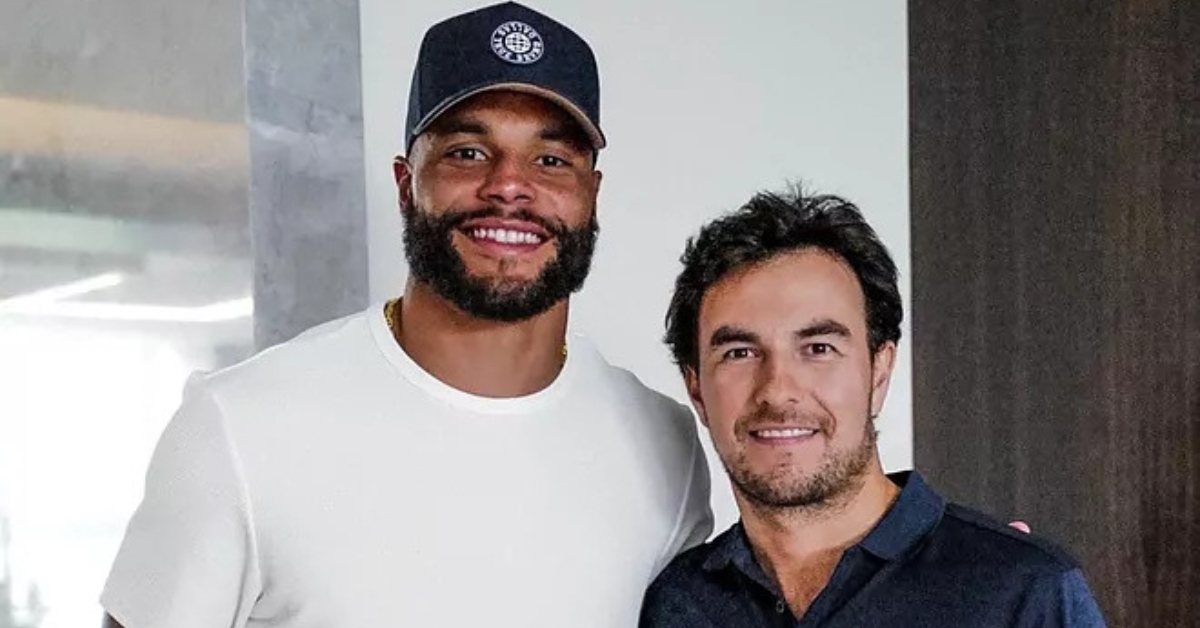 Formula 1 driver Sergio "Checo" Perez visited the Dallas Cowboys facility on Monday and found some similarities between racing and the NFL. He also spoke to the media and revealed which position he would play on the gridiron.
Perez, 33, is a coming off a poor performance at the Canadian Grand Prix, but still took the time to meet Cowboys quarterback Dak Prescott and owner Jerry Jones prior to the Austrian GP this upcoming weekend.
Cowboys shared the Mexican driver's experience at AT&T Stadium via social media. He also met compatriot Isaac Alarcon, the team's defensive tackle.
Perez told local media that a similarity between the NFL and F1 is the recovery process after every outing.
"There are very similar things in both sports," Perez said. "For example, recovery. We [race] every 15 days, sometimes every week, between those days the recovery that we need as pilots is long, it is something similar to them; and of course, the level and time they dedicate to the strategy."
Checo Perez would play on offense in NFL
When asked which of his two Red Bull Racing teammates, Max Verstappen or Daniel Ricciardo, would be the better NFL player, Perez copped out by saying the latter would be a better defender and the former on offense.
Perez then went on to say he would play on offense, as well, but did not specify in which position.
"I like scoring," Perez said.