FINA Swim World Series Doha 2020: Event to Feature over 200 Athletes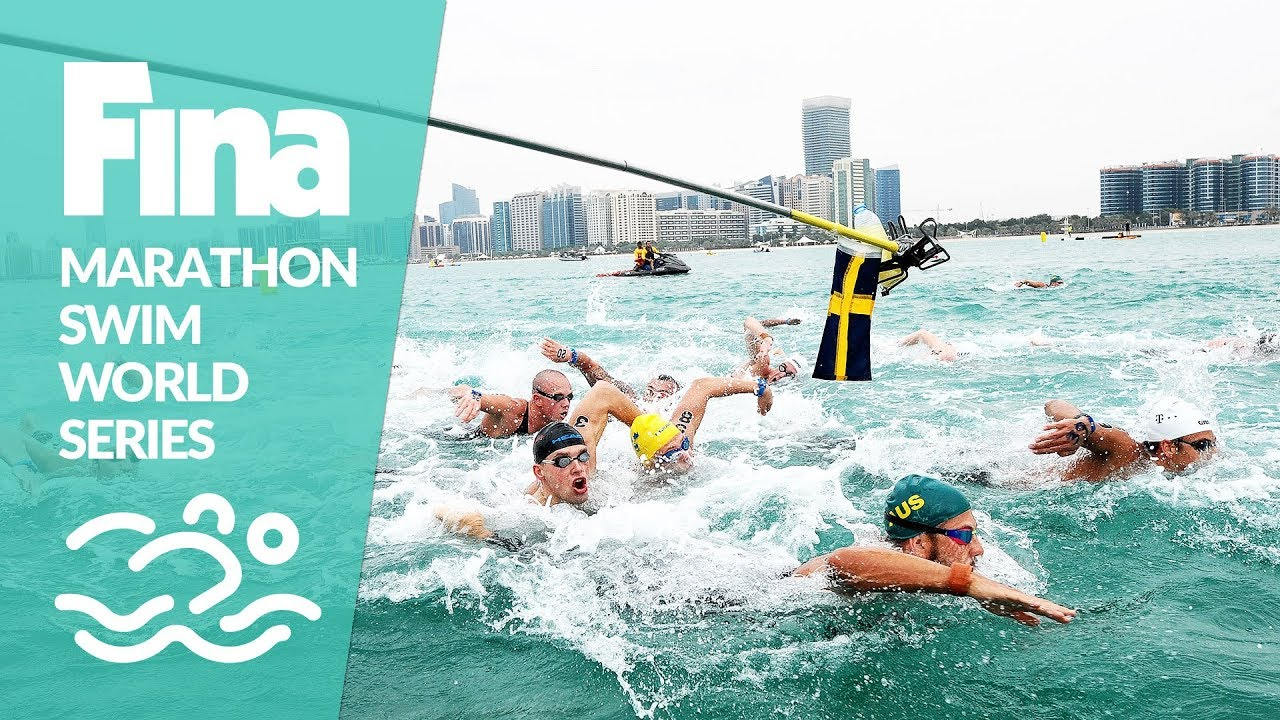 The FINA Marathon Swim World Series 2020 will be held from February 14 to 15 at Katara Beach, and will bring to Doha some of the best swimmers, including Olympic and world championship medallists. The event will feature the holding of the elite level 10km men and women's races, which will be held in Doha for the third consecutive year. The Doha event is the first stage in the world-spanning series, which will include races in various locations worldwide, for the Tokyo Olympics 2020 to be held in September.
Over 200 athletes from 34 countries will participate in the FINA Swim World Series 2020, which will see swimmers complete 4 laps of 2.5km each to cover the total distance of 10km. Men and women will need to race in adverse conditions making the race a grueling one for the participants. QSA President Khaleel Al Jabir said Qatar will continue hosting many such events as it is building up for the FIFA 2023 World Championships.
Also Read: FINA Swimming World Cup 2019 Qatar, Schedule, Online Tickets and Results
The FINA Swim World Series 2020 will be sponsored by the Qatar National Bank (QNB). Its willingness comes from the bank's keenness to support national and international sports events in Qatar. This event will certainly raise the bar of QNB who is always looking to promote and create a holistic environment through sports.
"I would like to thank FINA for giving us the opportunity to host event like this. We consider it as a test event as we prepare for the 2023 World Championships," Al Jabir told a pre-event press conference held yesterday at the Katara Beach.
"I would also like to thank Katara for giving us this place. Katara has done a great job for us. We are ready to organise the event and I wish the best for all athletes in the competition," he added.
Reigning world champion Florian Wellbrock will have to defend his title amid a drop in temperatures providing difficult conditions for participants to race.
"I won the last race here and I am very happy to be back here. Last year we had water temperature of around 20 degrees and this time we have 16 degrees or 17 degrees so it could be harder to defend the title," said the German athlete.
He also praised the scenic beauty of Doha saying its planned infrastructures is something that attracts the tourists.
Meanwhile, there will be 82 men and 54 women in action at the Katara beach in both the respective event categories. There is another event that is planned on Valentine's Day as well which is the Doha Open Water Challenge.
There will be three categories available for the public in the Doha Open Challenge: 400m for boys and girls aged 11-14, 800m for boys and girls aged 15-17, and 1,200m for boys and girls aged 18 and over. The events will start after the Friday prayers are over.