CHI Al Shaqab 2020 Event in Qatar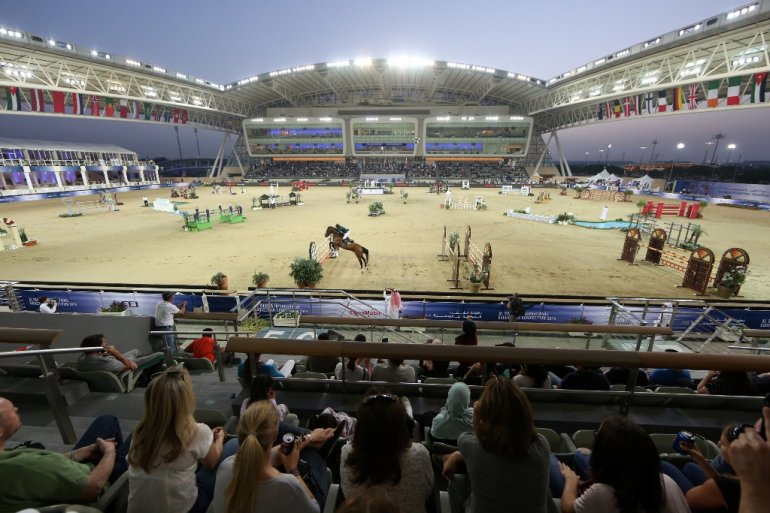 The CHI Al Shaqab 2020 event will be organized by the Qatar Foundation member Al Shaqab between the 27th and 29th of February, 2020. The event will take place at Al Shaqab in the Longines Arena. A strategic partnership agreement has already been signed earlier for the event with globally acclaimed watchmaker from Switzerland, Longines. CHI (Concours Hippique International-International Equestrian Competition) is the title that is officially awarded by the Federation Equestre Internationale (FEI) for global equestrian contest which have a minimum of three equestrian disciplines.
The CHI Al Shaqab event took place in the year 2013 first and is one out of 5 CHI contests globally. It is a one of a kind equestrian event taking place in the Asia region and the Middle East. It has since transformed into one of the biggest global highlights in the global equestrian calendar with several top-ranked local and global riders taking part in disciplines of para dressage, dressage and showjumping. The Qatar National Vision 2030 is backed by Al Shaqab which is hosting and organizing this event spread over three days. This event is aiming at promoting Qatar as a top class sporting destination while offering a tribute to the rich equestrian legacy and heritage of the country.
Along with an intense sporting contest, CHI Al Shaqab will have a festival zone that offers several entertainment and educational activities that will suit the whole family. This event will be a testament to Al Shaqab's position as a global equestrian center of repute along with being a premier venue for global contests. The carnival-esque ambience throughout the event will naturally ensure more memorable experiences for all visitors. More information including the lists of riders and other details are expected to be released sometime soon.
Tickets for CHI Al Shaqab 2020
Q-Tickets are the official ticketing partners for this mega event. Several elite athletes including high-jump Olympic gold medalist Mutaz Barshim, showjumper Hamad Ali Al Attiyah, hurdler Mariam Farid and others have already praised the Al Shaqab venue immensely, calling it a venue up to high global standards. Barshim has already stated that athletes are highly encouraged in Qatar which is a major hub of global sporting competitions in recent times. There are top class facilities here at Al Shaqab according to him which will enable horses and riders to give their best performances while they are competing, according to him. Farid has stated that the event will have female and male riders riding versus each other in the same contests and this will ensure higher excitement for the audience.
CHI Al Shaqab is one of the premier events taking place in Qatar after the 2019 World Athletics Championship and also the FIFA Club World Cup. Al Attiyah has also expressed his pride, being a fellow Qatari, at Al Shaqab organizing one of the world's most prestigious and biggest equestrian contests.