Britta Kamra a highly accomplished open water swimmer from Germany, has had a remarkable career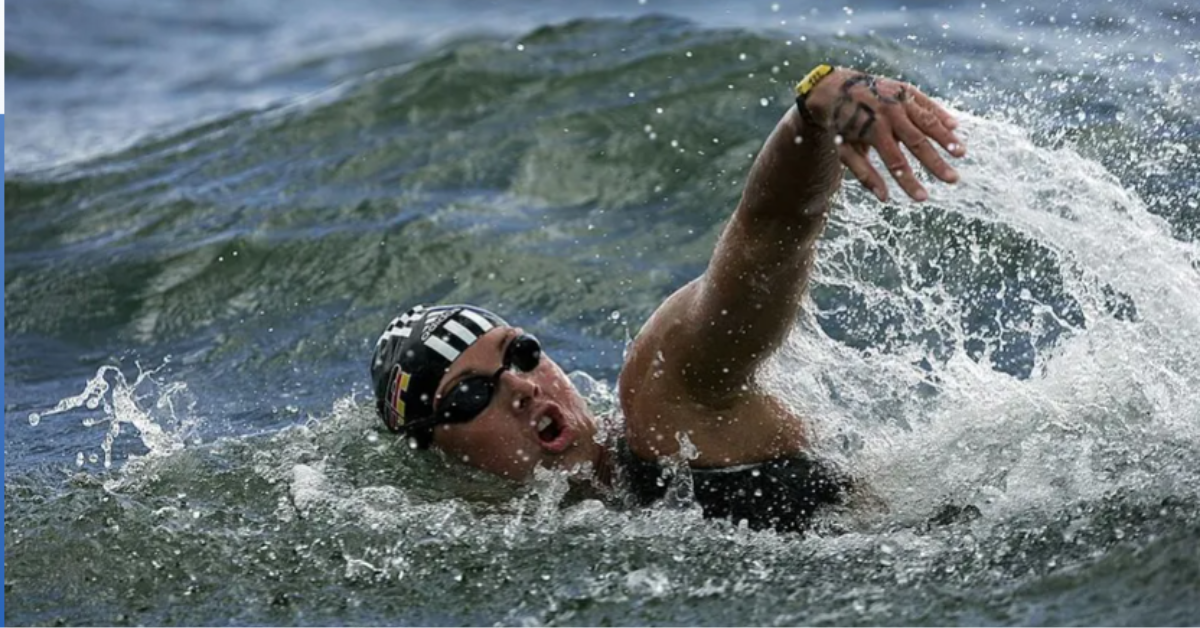 Earning 26 international medals throughout her journey in open water swimming. Among her impressive achievements, she holds the title of World Champion, which she secured at the 2007 Melbourne World Championships in the 25km event. Additionally, she is a three-time European Champion, triumphing in the 5km, 10km, and 25km races in the same year.

Recognized for her expertise in the sport, Britta was invited to contribute to the promotion of open water swimming. In 2009, she joined World Aquatics as a member of the Athletes Commission, where she served as an athlete representative until 2022. Subsequently, she became a valuable member of the Open Water Swimming Technical Committee in 2017. Leveraging her extensive experience as an elite athlete, Kamrau has made significant contributions, including her involvement in writing revisions to water safety guidelines, ensuring the safety and well-being of athletes in open water competitions.

Beyond her sporting achievements, Britta Kamrau has embraced various roles in her personal life. In 2016, she tied the knot and now enjoys being a devoted mother to three children. Alongside her athletic pursuits, she has dedicated 11 years of her professional life as a senior public prosecutor in Germany, and prior to that, she worked in the Ministry of Justice of her state. Her passion for fairness and justice extends beyond the legal realm, as she was appointed by President Al-Musallam to the Reform Committee in 2021. This committee was established to ensure that World Aquatics adopts an athlete-centric approach while implementing sweeping changes in the organization over the past two years.

Britta Kamrau's illustrious career and her dedication to open water swimming have garnered her immense respect within the community. Her contributions to the sport have been recognized with her induction into the International Marathon Swimming Hall of Fame, a testament to her enduring impact on open water swimming.

As an influential figure in the open water swimming community, Kamrau continues to share her wealth of experience and knowledge to foster the growth of the sport. Her passion for open water swimming is evident in her commitment to championing water safety and her active involvement in shaping the future of World Aquatics. With her outstanding achievements both in and out of the water, Britta Kamrau serves as an inspiration to aspiring athletes and a role model for her dedication to sportsmanship and excellence.

Moving forward, it is evident that Britta Kamrau's impact on open water swimming will continue to be felt. Her expertise and dedication to the sport will undoubtedly pave the way for a bright future for open water swimming, as more athletes and enthusiasts benefit from her insights and contributions. As she balances her professional life, family commitments, and involvement in the reform committee, Kamrau's unwavering passion for open water swimming remains a driving force in her efforts to elevate the sport to new heights.

In conclusion, Britta Kamrau's extraordinary achievements in open water swimming, including her World Championship title and numerous international medals, have solidified her position as an accomplished athlete and a respected figure in the sport. Her commitment to promoting open water swimming is evident in her roles within World Aquatics, where she actively contributes to the sport's growth and safety. With a successful career as a senior public prosecutor and her role as a devoted mother, Kamrau exemplifies the balance between professional pursuits and personal life. Her induction into the International Marathon Swimming Hall of Fame is a testament to her enduring impact on open water swimming, and her involvement in the Reform Committee demonstrates her dedication to an athlete-centric approach in the sport's future. Britta Kamrau's passion for open water swimming continues to inspire and shape the sport, leaving a lasting legacy for generations of athletes to come