5 Things to Consider While Buying a Catchers Bag
Every sport requires a specific set of equipment for the participants to play correctly. The same thing applies to the baseball players, especially the catchers, as they need to have the right equipment for catching a speedy fastball. These players also need equipment for protection and carry all their gear in one bag. That is when the catchers bag for baseball players comes into the picture.
This bag acts as a container and makes it easier to carry the equipment from one place to another. So if you are a catcher, you will need to have a perfect catcher's bag to hold all your equipment. To help you find the right bag, we have gathered five things to consider while buying a catchers bag so ensure you follow them for optimal purchase.
Why is it important to have an excellent quality catcher's bag?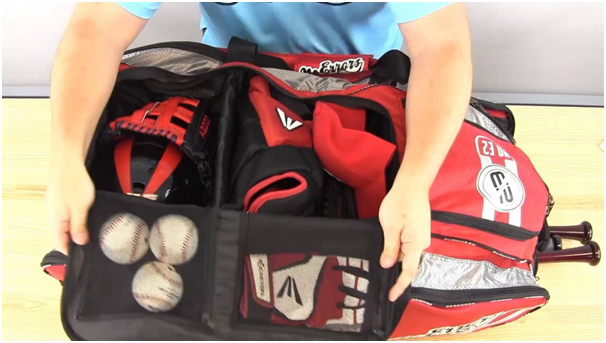 The catchers have to carry several items for their training and official matches. Some of those items include chest protectors, catcher's masks, mitts, and shin guards. Carrying all these items without a proper bag is obviously challenging. Hence, it would help if you consider buying a catcher's bag that is convenient and efficient for carrying all the equipment. But remember that you should not pick any bag you see in the online stores as you have to consider several things to buy a perfect bag.
1.Size:
The first and important thing you should consider while buying a catcher's bag is its size. This is because the bag should hold all the gear like a mitt, leg guards, helmet, and knee savers. You need to understand that different catches will require different sized gear. The manufacturers also create catcher's bags in different sizes to suffice the needs of all players. Hence, you will have to look for a bag that fits all your gear without being too big or too small for the items.
Moreover, know that if you have little equipment, a small-sized bag with a handle will be sufficient for you. Otherwise, consider buying a bag with straps so that you can carry it like a backpack when required. You can also think about getting a bigger bag with wheels to transport it easily over long distances. 
2. The number of compartments: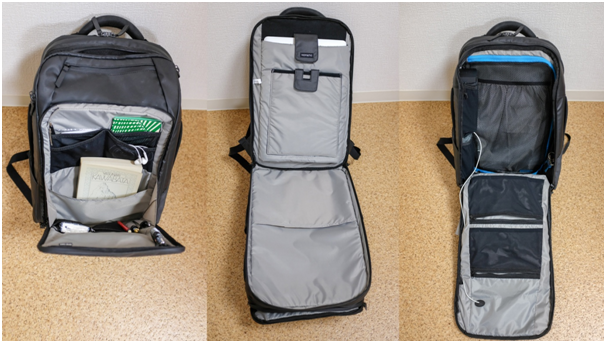 Any standard catcher's bag should have an adequate number of compartments to carry all the equipment used by the baseball players. But still, it is good to have additional compartments as you can keep any extra gear in them. These extra pockets will allow you to carry additional items like towels, first aid kits, smart phones, water bottles, etc. You can even use the space to keep other baseball mitts or bats.
3.Comfort:
Most of the time, the baseball equipment can become heavy, and it will cause discomfort to you while walking or standing. That is why the catcher's bag should be perfect enough to make you feel comfortable even while lugging heavy equipment. Moreover, being a catcher, you will have to change the positions frequently. Hence, you will definitely require a bag that gives as much comfort as possible. Along with the comfort, the bag will also make you play at the top of the game by maintaining your posture. If you don't have such a bag, you might keep complaining about muscle pain even before you visit the field and start to play.
While buying the catcher's bag from online stores, you must check the reviews from previous customers to get an overview of its comfort, quality, and size. See if there's any negative feedback on the product related to the comfort level of the bag. If you find multiple customers complaining about the bag causing discomfort, then start looking for another catcher's bag.
4. Budget:
Baseball equipment can be costly, especially for the catchers. Thus, buying all the essential baseball gear can become expensive and leave a large hole in your pocket. So it would be better to set a budget while you go shopping for the catcher's bag. It will help you save some money that you can use to purchase other essential baseball gear.
Besides, ensure you have a spending plan ready while buying the catcher's bag to avoid making an improper purchase. If you are looking for the bag online, try to use the relevant search filters to narrow the results according to your preferences. It also helps you find bags that align with your budget requirements.
5. Quality:
All catchers' bag differs in quality, and that is why it is essential to keep looking for excellent quality even after you have found the right sized bag. The quality of your bag is as much important as its other factors because it will determine the durability of the bag over the years of usage.
While checking for the quality of the catcher's bag, consider the below factors:
Proper insulation: Make sure the bag has proper insulation as it will allow your baseball items to remain dry, especially in case of sudden rains.
Quality zipper with fluidness while opening and closing the bag: If you buy a low-quality bag, its zips will likely get jammed after a few days or months of usage. So make sure you check the bag with a quality zipper because you won't like the coach scolding you while you are busy closing and opening the bag's zip. The high-quality bag will have a zipper with fluidness that makes it easier to close and open the bag and save you a lot of time and effort.
Extra features: A high-quality bag that provides you with additional features is always worth the price. For instance, you might get several inner pockets to keep other essentials like mobile phones, wallets, documents, etc.
Conclusion:
Lastly, make sure you keep all these factors in mind while buying a catcher's bag. Follow the suggestions provided for size, quality, comfort, and budget as they will help you make the right purchase. Besides, understand that investing in a high-quality bag will offer you a great deal as it will stay for more years than the low-quality bags.